General information
With Adalo, turn your ideas into functional applications that everyone can use. You no longer need to know how to code to create a professional.
Choose from a vast library of components (navigation, shopping carts, rating systems, etc.) and put together your application with the drag-and-drop editor. You also have access to advanced features like chats and online reservations.
Secret's take
Build your own iOS and Android apps without needing to write a single line of code. Adalo is revolutionizing entrepreneurship, from a tentative idea you can rapidly build and deploy a working app on all the major platforms without needing a dev or any technical knowledge. That's true innovation in our opinion, helping to remove barriers from creativity and the launch of new businesses .
Premium
Accessible to Unlimited & Premium members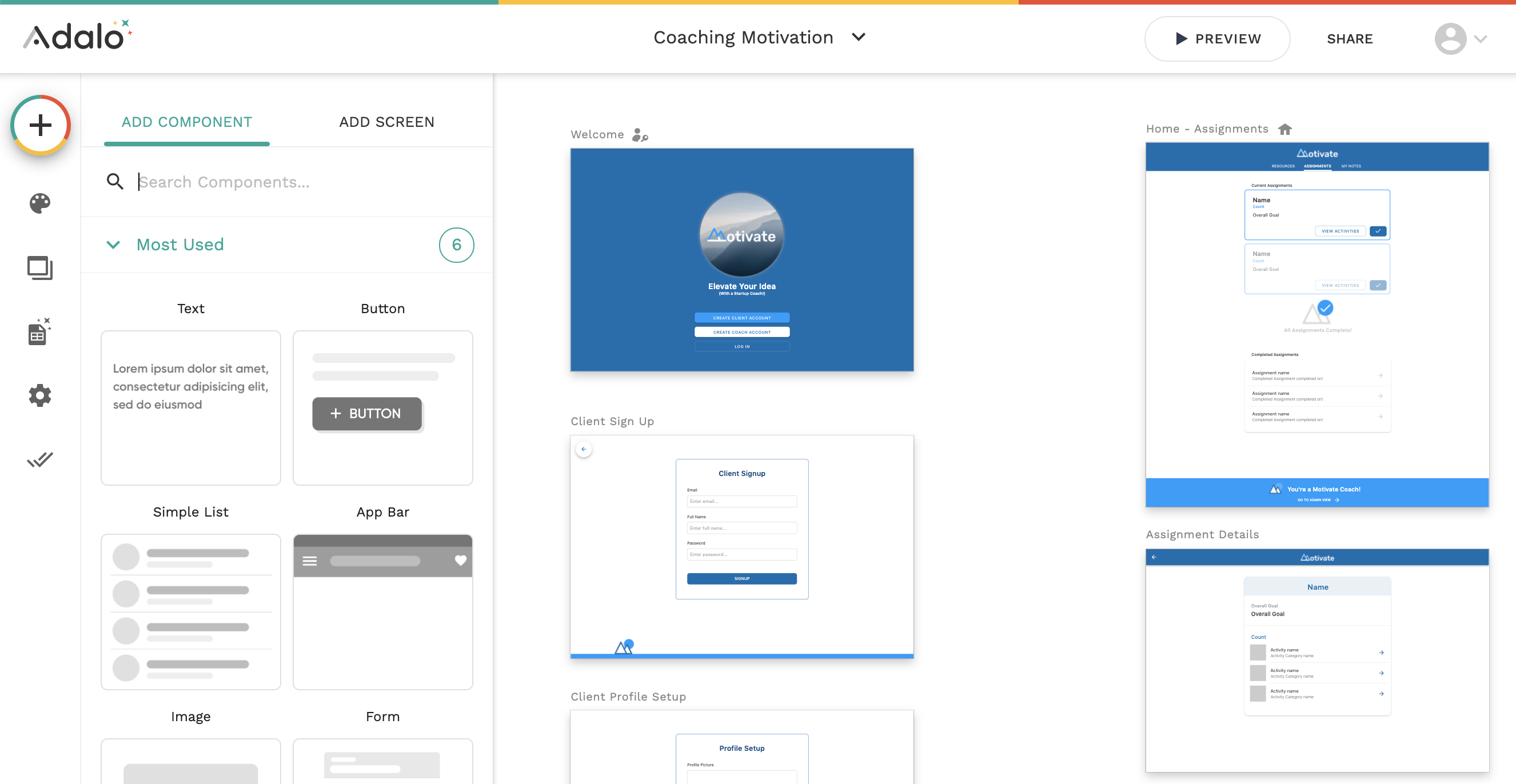 50% off for 6 months
This deal was redeemed 24 times during the past 90 days.
Eligibility requirements
This deal is only available for new customers.
Adalo features
Turn your ideas into professional applications, without writting a single line of code.
Drag-and-drop editor

Lists, forms, payment and checkout, reservation, design and more. Choose from dozens of components to build your app.

Dynamic behavior

Easily configure your application to make it dynamic: links, push notifications, user login, data creation and updates.

Database

Create and configure a database to collect, store and manage your company data and user information.

Tutorials

Access tutorial videos to easily set up the most complex components of your application (checkout, chat, database, etc.).
Partner Agencies & Experts
It is with the greatest care that we have selected the best agencies and experts across the world to help you implement, use, and optimize Adalo.
Relevant Resources
We've gathered a selection of resources that might interest you

No Code List
No Code List is an extensive list of no code and visual development tools, agencies, and resources.
Are you providing consultancy or resources on this tool?
Contact us at experts@joinsecret.com to promote your expertise to our community of startups
Contact us