General information
With Aircall no need to be worried about missed calls when you have to leave the office. This cloud-based call center will allow you to be resent for your clients at all times.
This is the ideal solution, even for teams working remotely, as you'll get the chance to share your contacts with your team, to transfer a live call, or even to organize conference calls with other members.
This is also a great way to upgrade your customer service by analyzing call quality via the tool's dashboard, or by listening to the calls live or after their recording.
Secret's take
Being there for your customers is a major asset for the growth of your startup. With Aircall answer calls from your prospects and customers from anywhere. This call-center software will allow you to follow up on your customers as a team, and to be present at all times to boost your customer relation management.
Premium
Accessible to Unlimited & Premium members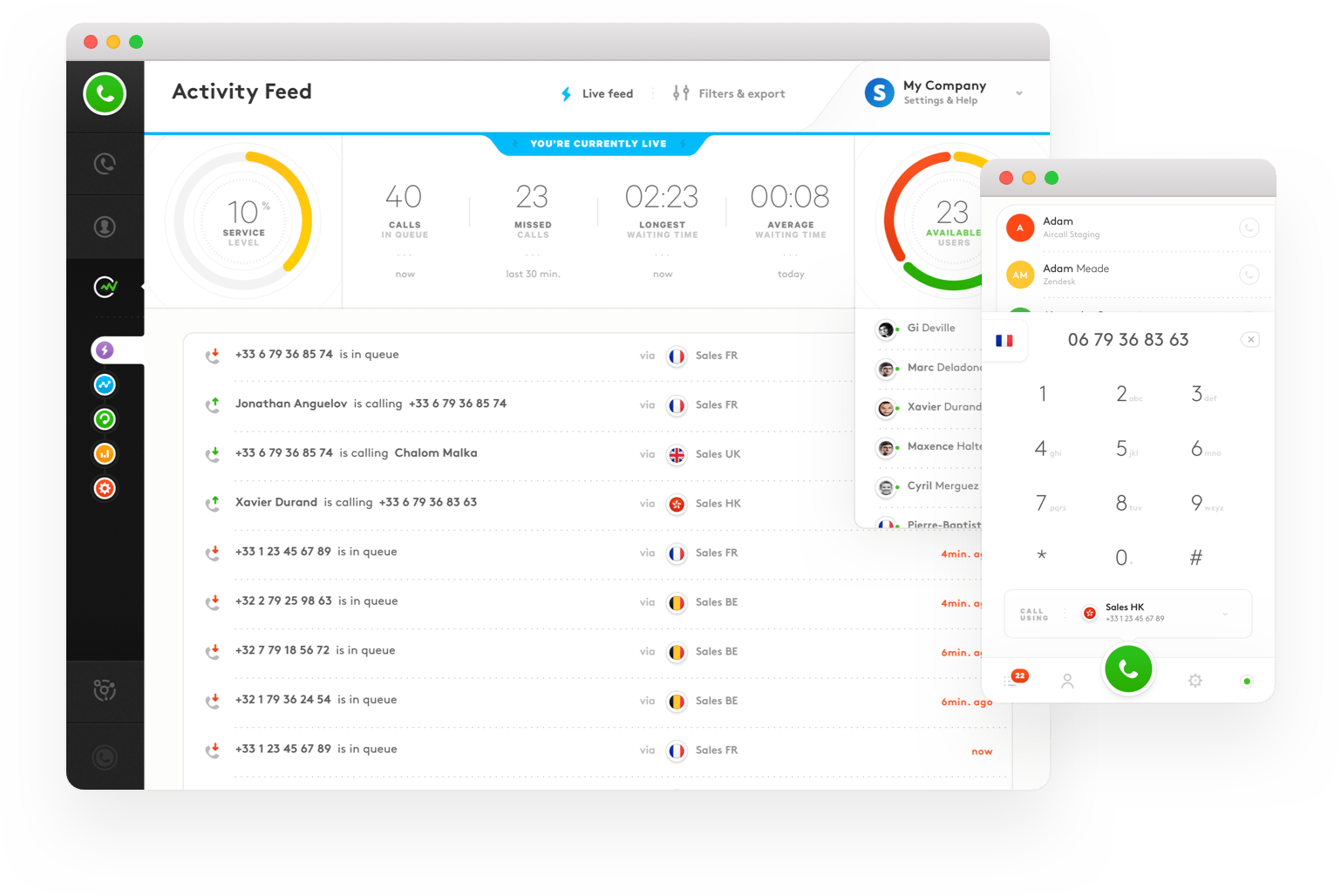 $270 Off on a one-year subscription to the Essential Plan (3 users minimum)
This deal was redeemed 25 times during the past 90 days.
This deal is only available for new customers.
Aircall features
Decentralize your company's call-center for better customer satisfaction.
Upgrade your customer service

Secure a calling hotline and get access to your contacts from anywhere.

Collaborate with your teams

Share contacts and assign or transfer calls to all your team.

Optimize your calls and contacts

Listen to your team's ongoing or recorded calls and give them advice to improve their customer service.

Update your data in real time

Integrate your CRM and other tools so you never lose any data on your team's activity.

Analyze your company performance

Access Aircall's analysis, follow your team's activities in real time, and assess the quality of the calls made.
Are you providing consultancy or resources on this tool?
Contact us at experts@joinsecret.com to promote your expertise to our community of startups
Contact us