General information
Increase product adoption & notify users of changes Changelog notification software for world-class SaaS companies building new things. Announcefly helps devops and product teams improve product retention and reduce customer churn using a smart, embeddable changelog widget they can add to their website or software. Customers can view the latest feature updates, announcements, help docs and webinars in the feed, as well as submit feedback to the team all within the widget. Your devops team can track customer feedback and when you push a new feature, Announcefly automatically notifies your customer base via email (optional) and your team in Slack, so everyone gets updated!
Basic deal
Accessible to Unlimited, Premium & Basic members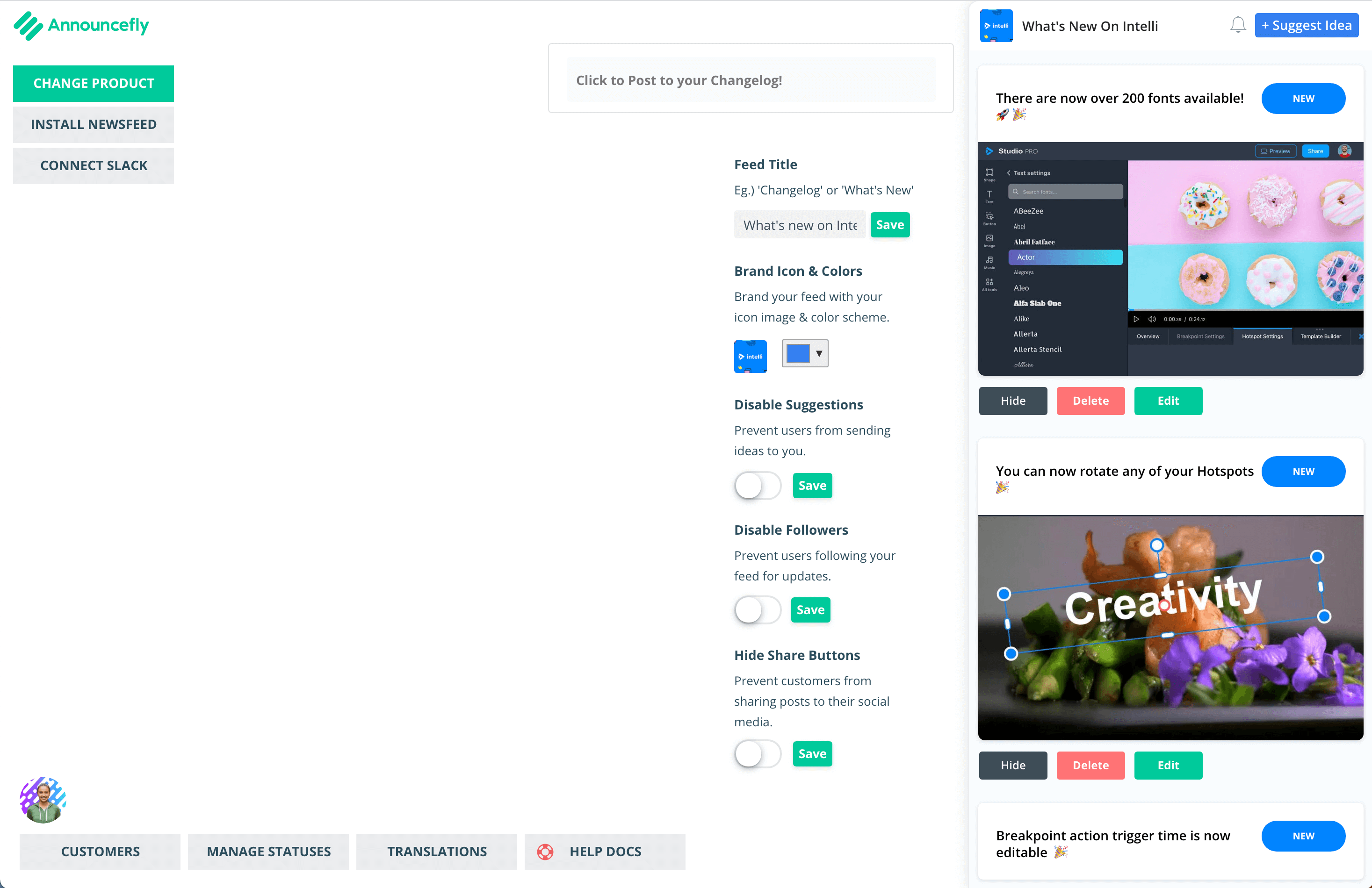 $150 credit to be used on the "Startup" plan
This deal was redeemed 2 times during the past 90 days.
Upgrade to get deal
This deal is only available for new customers.
Announcefly features
Automatic Customer Notifications

When you release a new feature, Announcefly automatically notifies everyone that wanted it, bringing dormant users back!

Software-wide Notifications

Release beta product release notifications, new features or general software-wide announcements.

Accept Suggestions

Capture feature suggestions from users so your team can visualise what customers are asking for, inside your feed.

Embed Video Tutorials

Display YouTube videos inside your changelog, perfect for showing walkthroughs or setup videos inside your tool.

Showcase Webinars

Add links to upcoming webinars, or embed the YouTube replay inside your Announcefly feed! Great for engagement and boosting registrants.

Link To Help Documentation

Link to help documentation in your Announcefly Newsfeed widget inside your software or website so help is only a click away!
Are you providing consultancy or resources on this tool?
Contact us at experts@joinsecret.com to promote your expertise to our community of startups
Contact us