General information
Identify new prospects, find email addresses, extract job ads, enrich your database or obtain market analyzes. So many important but tedious tasks that you can automate thanks to Captain Data and thus free up your employees' time for tasks with higher added value.
Secret's take
For those of you who feel like they are living the Groundhog Day at the office, doing the same boring and recurring tasks 300 times a week, cheer up. With Captain Data, you will finally be able to automate all these processes and get out of this hellish loop.
Premium
Accessible to Unlimited & Premium members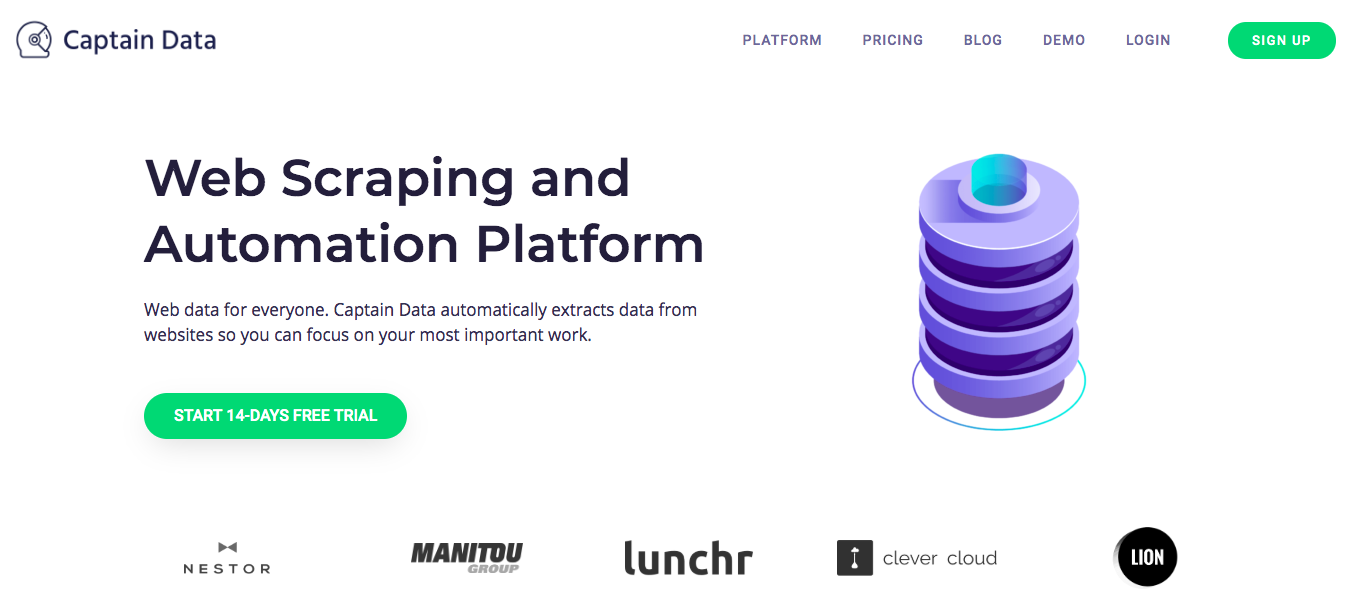 50% off Lunar plan over 6 months
This deal was redeemed 10 times during the past 90 days.
This deal is only available for new customers.
CaptainData features
Automate your business processes
Find contacts

Automate the identification of the right profiles, prospects or candidates, and the search for their email addresses.

Enrich your database

Automatically collect and import data found on the web.

Integrations

Salesforce, Airtable, Google Spreadsheet, Lemlist or even ColdCRM, Captain Data offers a whole range of integrations to facilitate your automations.
Are you providing consultancy or resources on this tool?
Contact us at experts@joinsecret.com to promote your expertise to our community of startups
Contact us