Information Générale
Celitech offers a US-hosted, SOC2 compliant, highly secure eSIM platform which is accessible using a dashboard and a REST API. Customers can easily generate eSIMs as QR codes using the dashboard, and integrate their website or mobile app with the API to programmatically offer eSIM service. Celitech offers Basic, Pro, and Pro+ subscriptions with customers paying for the utilized eSIMs per month.
Offre Free
Accessible à tous gratuitement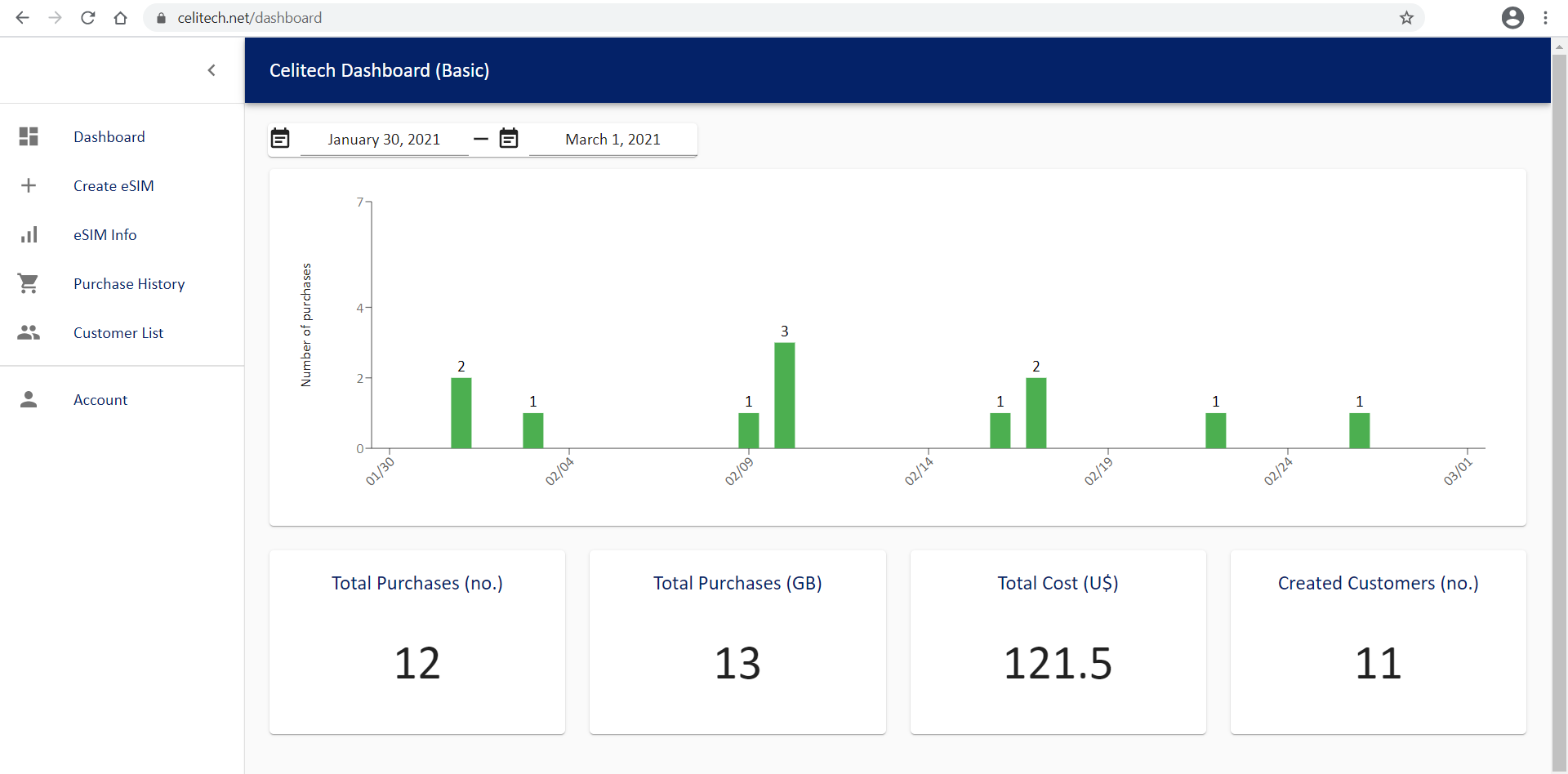 Complimentary trial of the dashboard and API including 5 eSIMs for free (value $50) valid for 2 months.
Cette offre n'est disponible que pour les nouveaux clients
Accéder
Vous offrez vos services ou des ressources pour cet outil ?
Faites la promotion de votre expertise ou de votre agence sur Secret: experts@joinsecret.com
Contactez-nous