General information
Hosting, Big Data, VPN, data security, virtual machines, computing power... With Digital Ocean, you manage your infrastructure and apps with ease, always knowing in advance what you will pay for.
These cloud products and services allow you to innovate faster and accelerate the growth of your online business.
Nearly 4,000 tutorials are available to guide you through every step of implementing a Digital Ocean solution or product!
Secret's take
What is a startup? It's a paddle board, which becomes a boat, then a canoe, then a motorboat and, fingers crossed, a beautiful sailboat. But to do that, it needs cloud services adapted to each stage of its growth. This is exactly what Digital Ocean offers!
Premium
Accessible to Unlimited & Premium members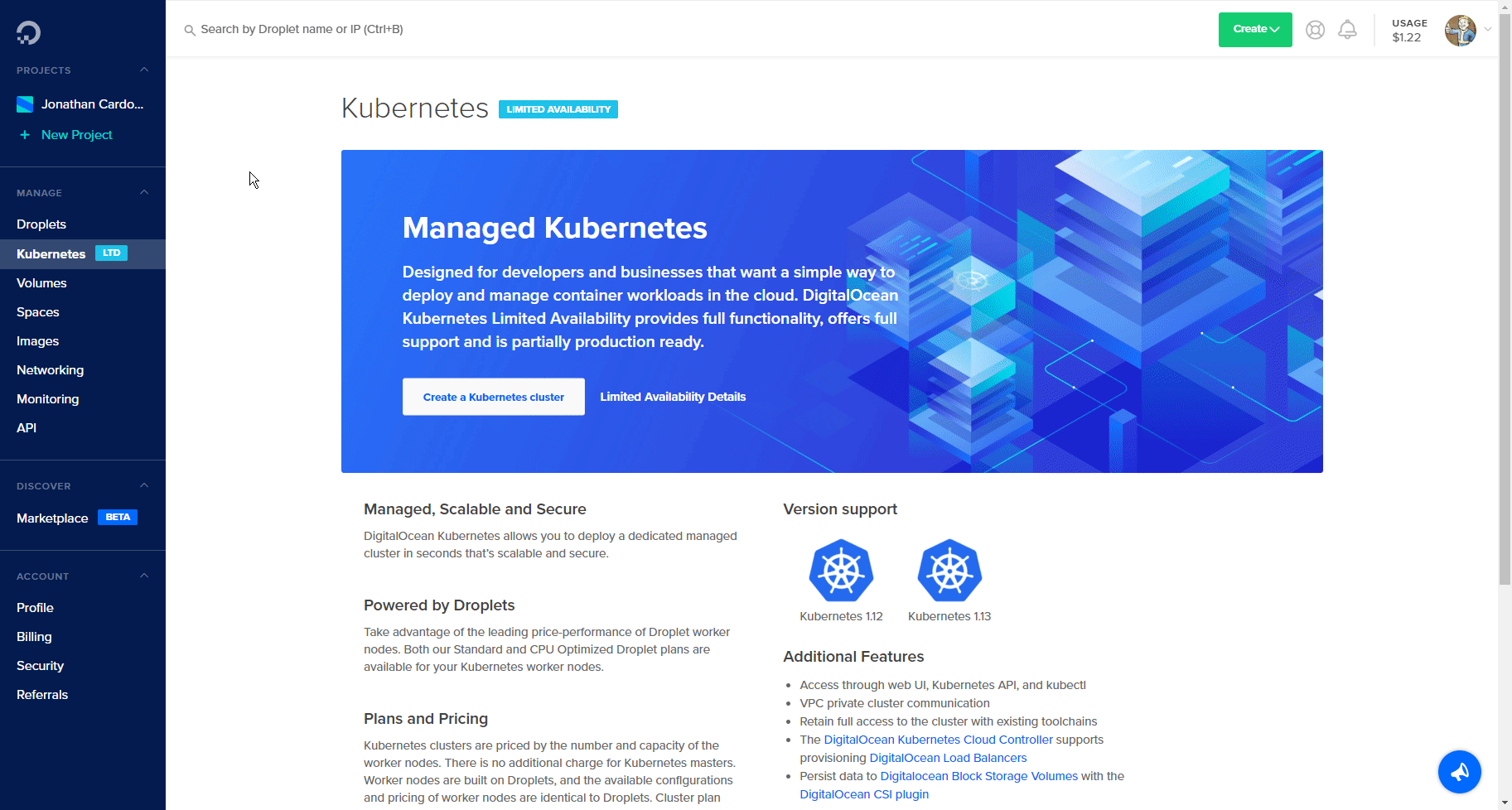 $250 credits over 12 months
This deal was redeemed 67 times during the past 90 days.
Eligibility requirements
You must have a DigitalOcean team account
You are not a current customer
You have a valid business e-mail address (no free email providers e.g Gmail, Protonmail, hotmail, etc.)
This deal is only available for new customers.
DigitalOcean can accept or refuse membership in their sole discretion. They may ask startups to furnish documentation supporting their eligibility.
Fast deployment
At 94DEV, we use AWS cloud a lot. But, we always wanted to try out Digital Ocean. Digital Ocean credits from Secret helped us jump-start. Now we have production apps deployed in Digital Ocean.

Nassef AR, Founder, 94DEV
Digital Ocean features
Digital Ocean products and services.
Hosting and storing

Easily host and access all your data in the cloud, securely.

Database management

Fully managed MySQL, PostgreSQL and Redis databases for you. Get better performance without management burden for your tech teams.

Calculation

Easily build, deploy and scale apps with the power of Digital Ocean.

Tools for devs

Facilitated resource management, and integration with your entire devs ecosystem (API, CLI, container management, etc.).
Alternatives to Digital Ocean
Are you providing consultancy or resources on this tool?
Contact us at experts@joinsecret.com to promote your expertise to our community of startups
Contact us