General information
EverSQL uses AI to optimize your SQL queries. Because a slow database and pages that take too long to load can make you loose potential customers, EverSQL improves the performance of your database.
With EverSQL, you can submit your SQL queries for optimization or let the tool do it for you, automatically. You are always aware of what has changed and how your queries have been optimized.
Secret's take
Your SQL queries work, you get the data you need: fine. But what if you were to optimize those queries to get the same results five times faster? Your pages would load faster and your users would be less frustrated. With EverSQL, not only this is possible, but it's also automated.
Premium
Accessible to Unlimited & Premium members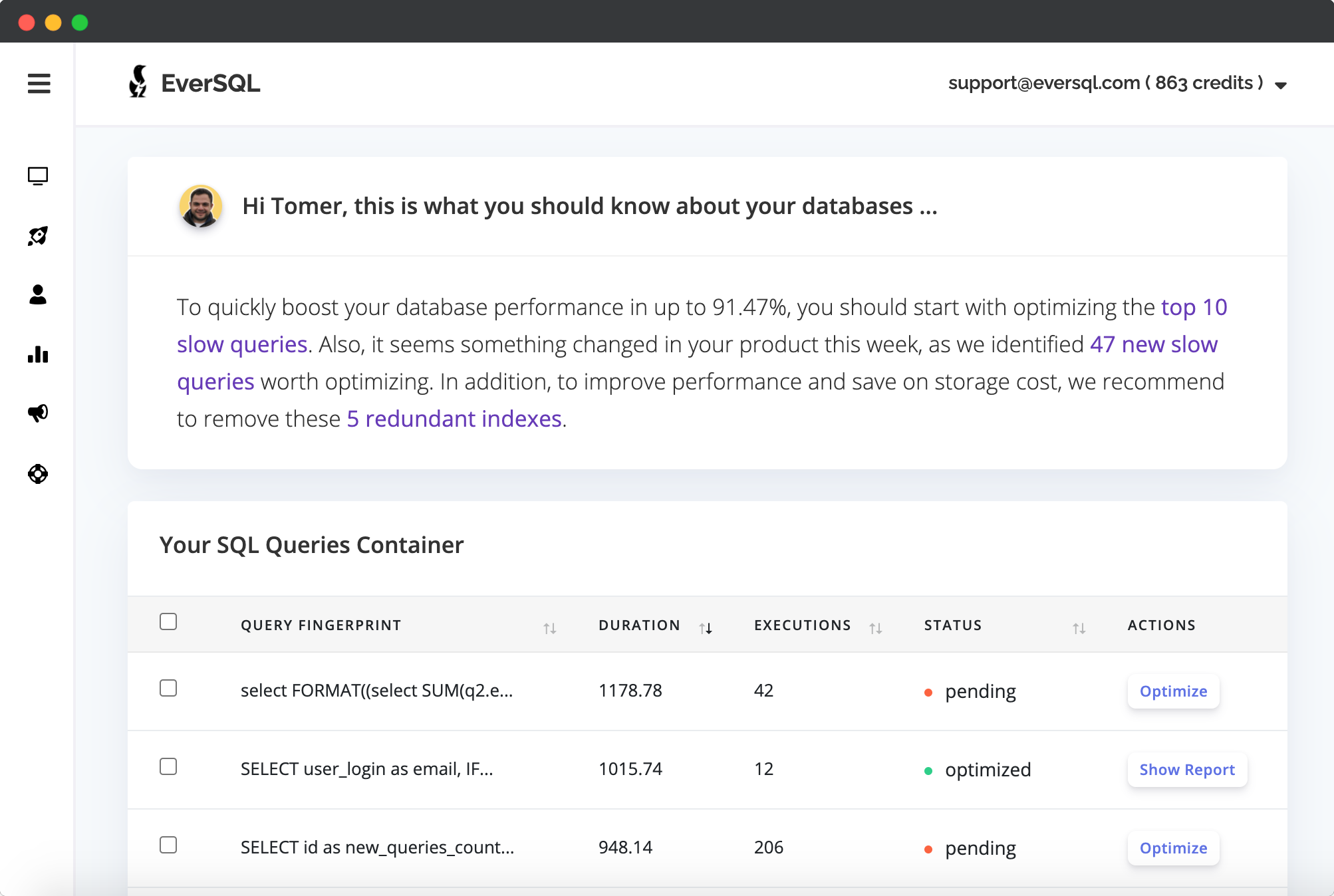 2 months free of the Basic plan, including 1 hour free database performance consulting
This deal was redeemed 3 times during the past 90 days.
This deal is only available for new customers.
EverSQL features
EverSQL features.
Optimization of SQL queries on demand

Choose your database and submit one or more queries for optimization.

Automated SQL query optimization

Let EverSQL automatically optimize and rewrite your SQL queries.

Continuous performance indicators through AI

EverSQL monitors the performance of your database and suggests improvements that are easy to understand and implement.
Are you providing consultancy or resources on this tool?
Contact us at experts@joinsecret.com to promote your expertise to our community of startups
Contact us