General information
With Freebe, freelancers finally have a complete tool for the administrative management of their micro-business.
Everything is centralized in one app to save users precious time.
Quote editing, invoicing, VAT management, bank account synchronization, time tracking, everything is done to simplify the life of freelancers.
Secret's take
Being a freelancer means being free. Yes, but there are estimates to be published, invoices to be sent, turnover declarations to be made, bank transfers to be made, the micro-entrepreneur ceiling not to be exceeded... In short, it's not that simple. That's where Freebe comes in. Freebe centralizes and simplifies all the daily administrative procedures for freelancers so that they can focus on their clients and their business.
Basic deal
Accessible to Unlimited, Premium & Basic members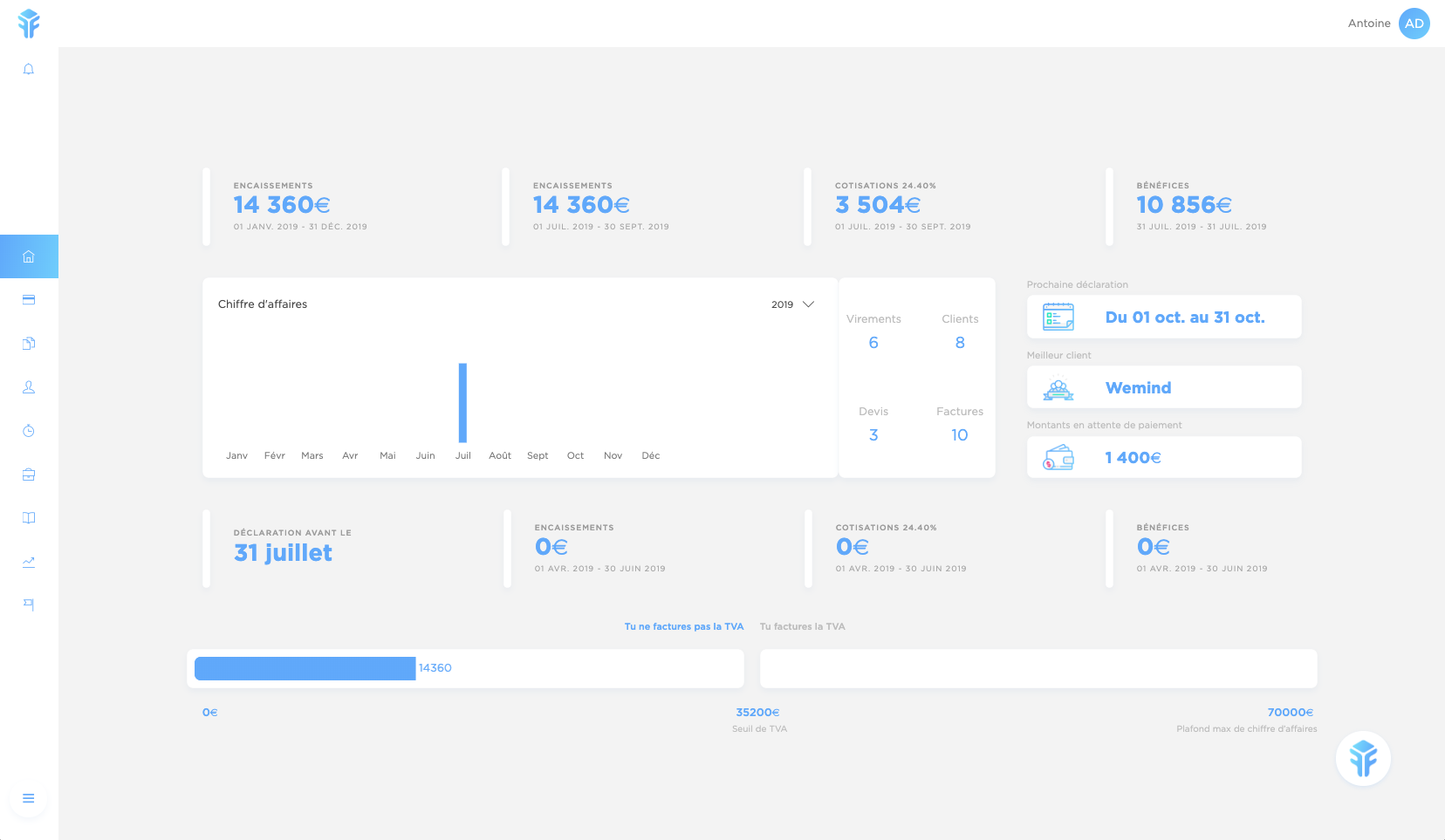 50% off on annual plan
This deal was redeemed 4 times during the past 90 days.
Upgrade to get deal
This deal is only available for new customers.
Freebe features
Freebe features.
Quotes and invoices

Catalog of services and creation of quotes in a few clicks. Edit and send an invoice from a quote or another invoice.

Time-tracking tool

Timing of tasks and services for simplified calculation of profitability.

Online payments and synchronized bank accounts

Possibility to accept credit card payments with Stripe, in a fast and secure way.

Tracking Dashboard

Monitoring of turnover, pending and overdue payments as well as the micro-enterprise limit not to be exceeded.
Are you providing consultancy or resources on this tool?
Contact us at experts@joinsecret.com to promote your expertise to our community of startups
Contact us