General information
With Gmelius, tracking emails, scheduling meetings, sharing notes, sending clips to prospects or creating templates for your Gmail inbox has never been easier.
The idea of Gmelius is to make teams that use and communicate via Gmail more efficient.
Secret's take
No one will argue with us when we say that email management is perhaps the most time-consuming task in our daily lives, regardless of the industry we work in. But that was only true before Gmelius. If like most new businesses and startups, you use Gmail as your inbox, Gmelius can save you precious time in managing your email communications.
Basic deal
Accessible to Unlimited, Premium & Basic members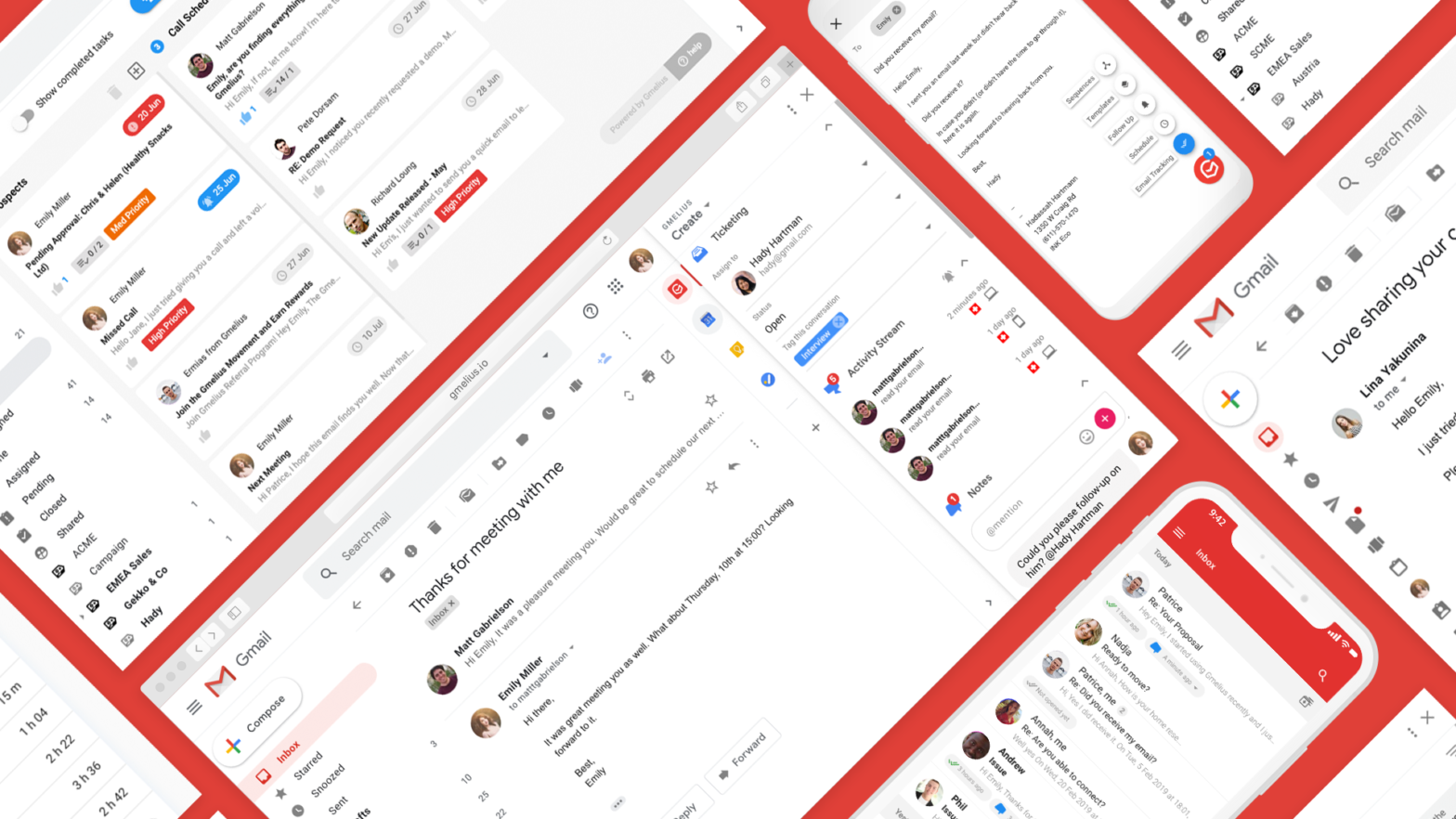 6 months free on any plan
This deal was redeemed 5 times during the past 90 days.
Upgrade to get deal
This deal is only available for new customers.
The deal is valid only for teams of 3 or more.
Gmelius features
The app that makes your email management with Gmail easier.
Shared Inbox

Do you have shared addresses for customer service or demo requests? Manage them more easily with Gmelius shared inboxes without leaving Gmail.

Kanban Boards

Don't lose important information in endless email loops. Create tasks and cards directly from Gmail and optimize your teamwork.

Meeting planner

Share your availabilities automatically and directly from your Gmail email to your colleagues or prospects. No more endless back and forth to schedule a meeting.

Gmail templates

Instead of rewriting the same email 100 times, create a template and share it with your team to collectively gain efficiency.

Sequences

Schedule and automate email sequences to stay connected with your prospects throughout the sales cycle.
Are you providing consultancy or resources on this tool?
Contact us at experts@joinsecret.com to promote your expertise to our community of startups
Contact us