General information
With Hotjar, you don't have to crunch numbers to understand what's working and what's not on your website. This tool gives you access to heatmaps and surveys taken directly from your site, to understand the behavior of your website visitors. This will allow you to optimize your website and increase user satisfaction.
Secret's take
To acquire new customers and retain existing ones, your website needs to be on its A-game. Hotjar allows you to easily understand and visualize the strengths and weaknesses of your website, based on user behavior and their opinions.
Premium
Accessible to Unlimited & Premium members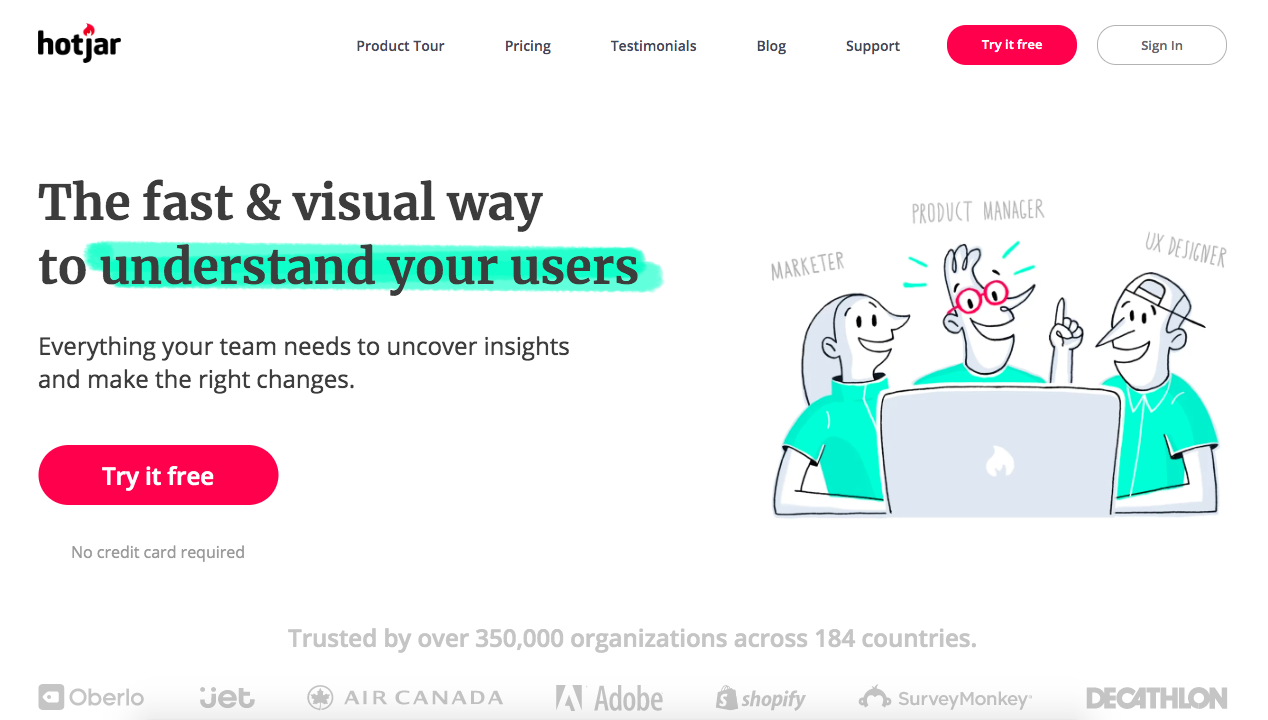 90 days free on the Business plan
This deal was redeemed 65 times during the past 90 days.
This deal is only available for new customers.
Hotjar features
Quick access to user behavior analysis for an optimized site.
Find out about the most used elements on your website

With heatmaps, you can see which elements of your website your users spend the most time on, or click on the most.

Create questionnaires and adapt your decisions to your customers

Make targeted questionnaires available on your wesite to adjust future launches and products to your users.

Make a widget available on your website to collect customer opinions.
Are you providing consultancy or resources on this tool?
Contact us at experts@joinsecret.com to promote your expertise to our community of startups
Contact us