General information
Training sessions, group or solo brainstorming, strategic planning or daily meetings, Miro provides your teams with an interactive online whiteboard to get the job done more efficiently.
Miro is a collaborative tool that allows your teams to carry out their projects, whether you need to conduct research and centralize key data, to build mind maps on the fly or to organize remote or face-to-face workshops.
Gain agility and innovate more easily while maintaining consistency throughout your team work.
Secret's take
A super fun and practical software to use. It's ideal for remote team meetings where everyone can participate at the same time by adding notes, documents and comments. We like Miro because it makes team collaboration fun, encourages everyone to take part and helps us works efficiently as a group.
Premium
Accessible to Unlimited & Premium members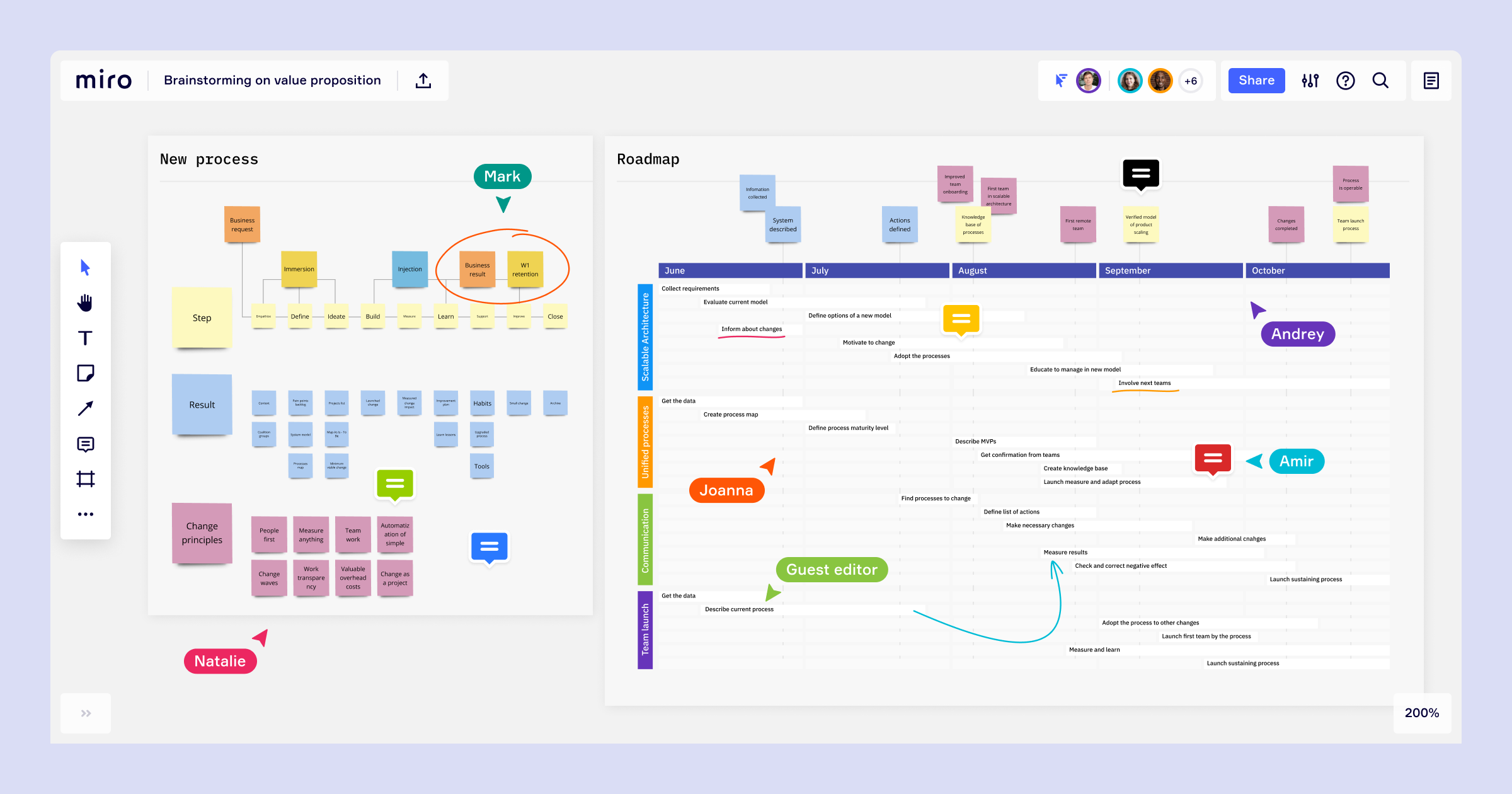 $1,000 in credits for Team plan
This deal was redeemed 85 times during the past 90 days.
Eligibility requirements
Raised no more than $5MM in total funding
Incorporated less than 5 years ago
Independently owned and operated (not owned by a parent corporation)
Fewer than 50 employees (min 2 people team)
Not a current paying customer
This deal is only available for new customers.
This offer is only available for startups.
Miro features
Collaboration just a click away.
Templates

Miro offers dozens of board templates to help you hit the ground running and work more efficiently (kanban board, mind map, workshops, diagrams, UX / UI research, strategy and planning,..).

Integrations and API

Hundreds of applications are already connected to Miro and you can use the robust API for specific needs.

Interactivity

Embedded videos, images and chat as well as live collaboration tools.

Sharing and collaborating

Share information and data without ever losing tracks of ongoing tasks or documents.
Partner Agencies & Experts
It is with the greatest care that we have selected the best agencies and experts across the world to help you implement, use, and optimize Miro.
Relevant Resources
We've gathered a selection of resources that might interest you

SaaSFrame | Miro Templates
Browse hundreds of SaaS marketing pages, product interfaces and email flows.
Alternatives to Miro
Are you providing consultancy or resources on this tool?
Contact us at experts@joinsecret.com to promote your expertise to our community of startups
Contact us