General information
Paymo is a work management tool that bundles task management, planning, resource scheduling, time tracking, and invoicing to help teams work better, together. No need to rely upon messy integrations and extra costs that come with multiple subscriptions. The modules feed into each other, so you can track your team's progress, collaborate in context, and make smarter decisions in a single place.
Paymo is trusted by more than 100.000 customers worldwide, from creative and marketing agencies, to web development shops, architecture studios, consultants, and freelancers. It's also available in 23 languages, including exotic ones like Japanese, Mandarin, Norwegian, or Polish!

Plan ahead with confidence
Maintain a healthy project pipeline with the Portfolio Gantt Chart. In parallel, keep a bird's-eye view over all your team's tasks and their progress in a global Meta Kanban Board.
Schedule your team automatically
Manage your team's workload, availability, and leave days on the same visual timeline. You can even save time by converting auto-generated task bookings in just a few clicks.
Choose the view that best fits your workstyle
Not so fond of lists? Views help you visualize tasks in different ways. Use the Table View to monitor your team's efforts, the Board View to spot bottlenecks early on, and the Gantt Chart to know how tasks relate to each other.
Turn time tracking into a healthy habit
Make your projects profitable again. Paymo allows you to register time in various ways, centralize timesheets, and create time reports to be further shared with your team and clients.
Get paid accurately
Turn your timesheet data into an invoice, then customize it to better reflect your brand. You can even create estimates for clients and add expenses to keep track of your spendings.
Work where you feel most comfortable
Paymo integrates with the apps you already use. Sync messages from Slack, tasks to Google Calendar, invoices to Xero and QuickBooks, or configure your own integration with our API.
Basic deal
Accessible to Unlimited, Premium & Basic members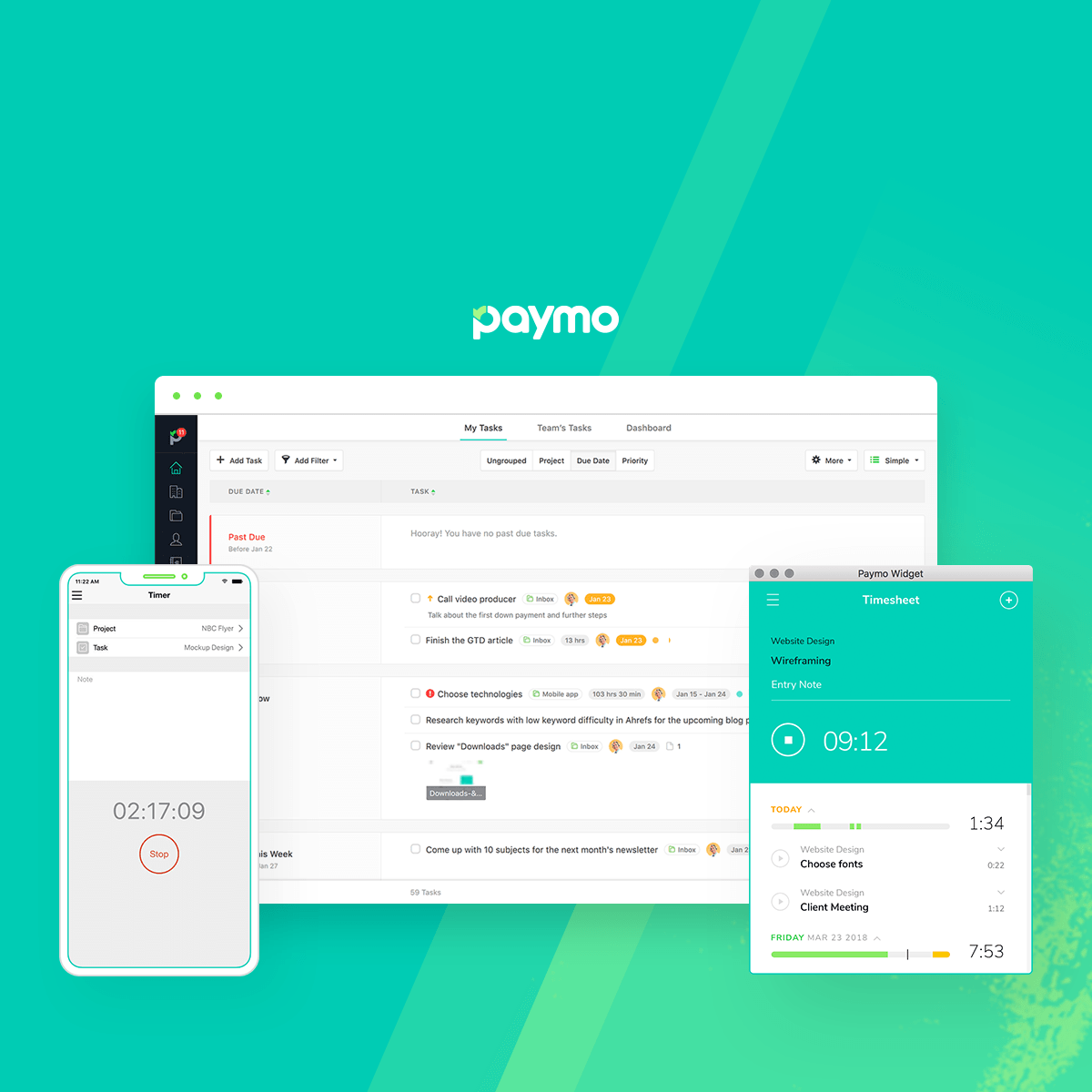 30% off all monthly plans
This deal was redeemed 3 times during the past 90 days.
Upgrade to get deal
This deal is only available for new customers.
Are you providing consultancy or resources on this tool?
Contact us at experts@joinsecret.com to promote your expertise to our community of startups
Contact us