General information
Your strategy is only as good as your ability to execute it. Perdoo is a simple but powerful goal management platform that turns great strategies into amazing results. Perdoo brings your strategy, goals (KPIs & OKRs), and people together on an easy-to-use platform. It enables you to communicate strategy in real-time, so that teams and employees can align their efforts to drive the results that matter. Finally a place where it all comes together. Bring together your strategy with the goals that need to deliver your strategy, and the people that need to deliver those goals.
--
One product, three solutions:
1. Roadmap to success
Design your future. Share your strategy with the people responsible for delivering it. Create clarity and buy-in.
2. Goals that matter
Align your resources and enable everyone in your organization to focus on the outcomes that matter.
3. Visible progress
Create accountability and stay on top of progress. See what needs attention. Iterate until you see the desired results
Basic deal
Accessible to Unlimited, Premium & Basic members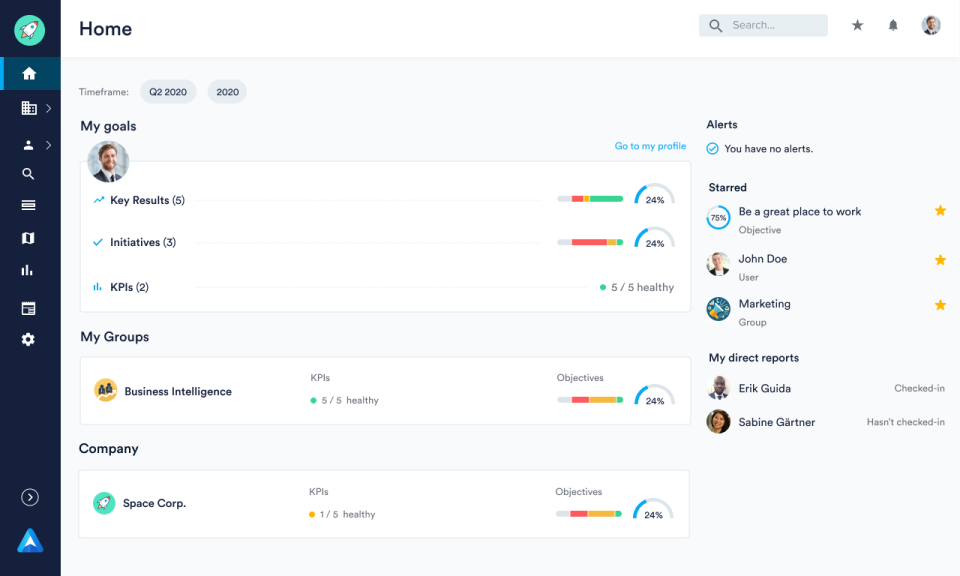 30% off Premium plan for 6 months
This deal was redeemed 2 times during the past 90 days.
Upgrade to get deal
This deal is only available for new customers.
Are you providing consultancy or resources on this tool?
Contact us at experts@joinsecret.com to promote your expertise to our community of startups
Contact us