Information Générale
Here's 3 reasons why media like Inc, Forbes and TNW are talking about Remotive:
Reason #1 Top Remotive-First Talent:
Receive top candidates, not thousands of applications.
Top hires don't come from spamming more people, they come from speaking to better people.
It's 1 simple change, that makes for better results... kinda like Remote work itself .
Reason #2 Most Popular Remote Community
Tap into the worlds' most popular remote Slack community.
We attract the best talent because we serve our community; and we keep the best talent because we never spam our audience.
Reason #3 Responsive Customer Service
Expect quality support when you need it. Those companies hired with Remotive: Zapier, Automattic, Airtable, Salesforce...
Since 2014, Remotive has been helping tech companies hire better talent with less clutter, less stress and fewer "Sorries".
Offre Free
Accessible à tous gratuitement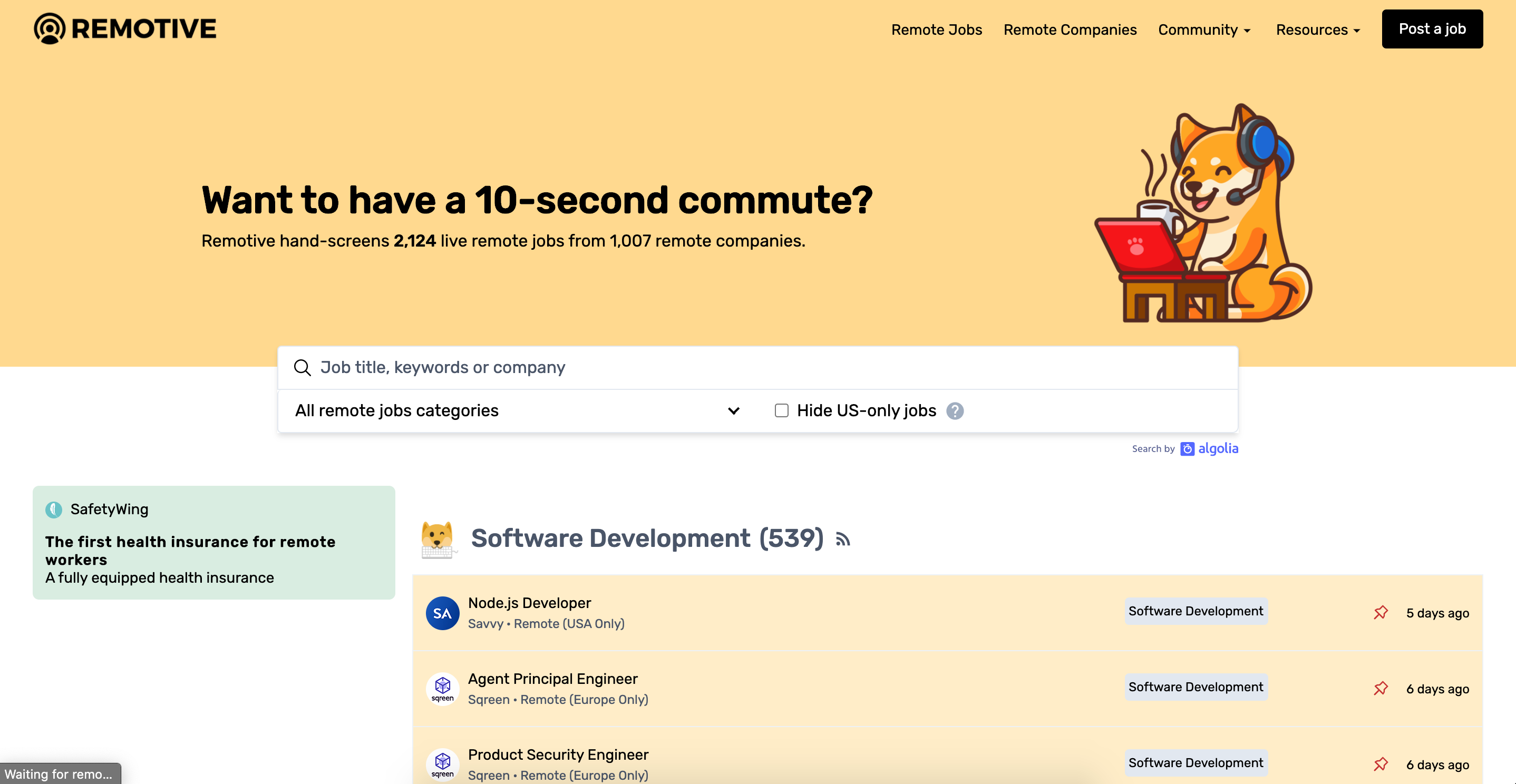 Get 20% off any remote job posting
Accéder
Cette offre n'est disponible que pour les nouveaux clients
Vous offrez vos services ou des ressources pour cet outil ?
Faites la promotion de votre expertise ou de votre agence sur Secret: experts@joinsecret.com
Contactez-nous