Information Générale
Rock combines messaging, tasks, notes, Zoom, and Google Drive, so you can run anything from product development to marketing campaigns from one space. Rock is purpose-built for remote work so you can pick and choose how you want to communicate with your team. Intuitive and simple to use, Rock makes your team more productive. All for free.
More productive
Existing productivity tools like Slack and Trello were never meant for a remote or distributed workforce — people are working longer hours while getting less actual work done. Rock is purpose-built for remote work and distributed teams, making teams more productive while streamlining communication and collaboration.
Multi-modal communication
Asynchronous by default, synchronous when needed. Rock combines communication and collaboration and brings everything together in one space. Send a message, create a task or just give a thumbs up. With everything together in one space -- you don't need to switch between multiple apps to get work done.
Better value
Unlimited messages, tasks, project board and notes. All for free. Invite as many members as you want to your workspace, from internal team members to freelancers, agencies, and other external partners. Rock welcomes them all into your workflow.
Offre Basic
Accessible aux membres Unlimited, Premium & Basic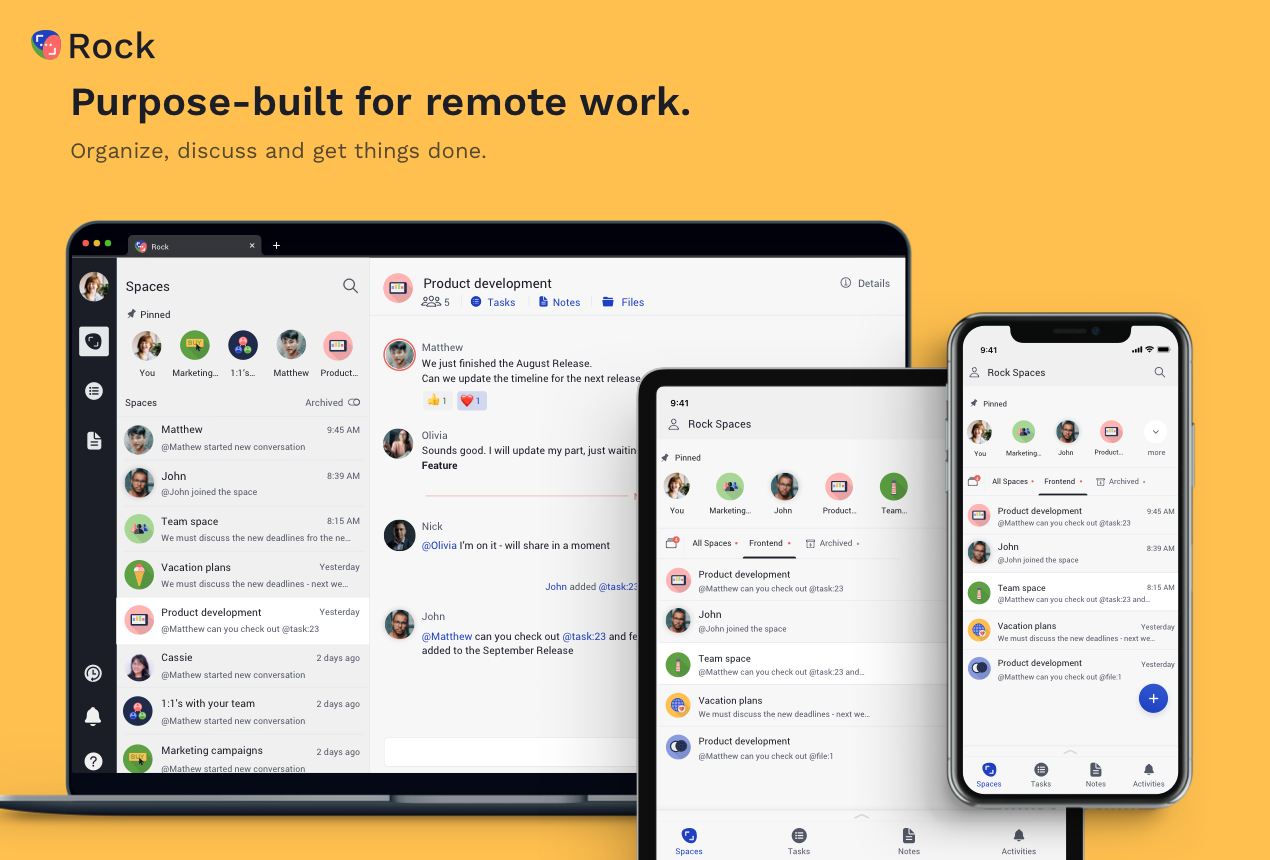 12 mois gratuits sur le plan Pro - sans limite d'utilisateurs
Cette offre a été activée 5 fois dans les 90 derniers jours.
Souscrire pour accéder
Cette offre n'est disponible que pour les nouveaux clients
This offer is available until 15th May, for 300 accounts.
Vous offrez vos services ou des ressources pour cet outil ?
Faites la promotion de votre expertise ou de votre agence sur Secret: experts@joinsecret.com
Contactez-nous