General information
With Sentry, you'll always know from which deployment or which part of your code, an error comes from. You'll be able to trace bugs back to the main source that causes a slowdown or error message in your app.
All errors are centralized in your custom dashboard. Diagnosis and resolution paths can then be sent to the concerned developer to fix the code.
Secret's take
Developers can finally be reassured: deploying code and seeing your phone ringing constantly because the app crashed, won't be a problem anymore. With Sentry, this is over. You monitor your apps and you always know where a bug comes from when it occurs. This way you can fix the problem and sleep peacefully.
Premium
Accessible to Unlimited & Premium members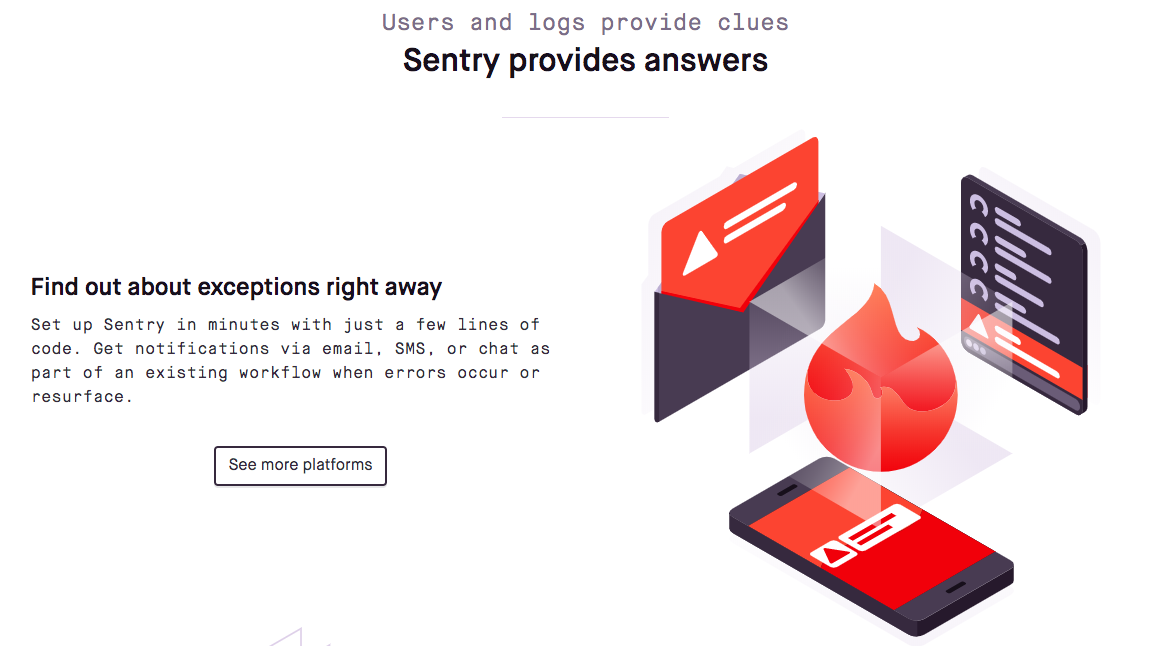 $150 credit
This deal was redeemed 31 times during the past 90 days.
This deal is only available for new customers.
Sentry features
Error-free code, happy developers
Discover

With Discover queries, get detailed information about errors and quickly understand which parts of your code are generating these bugs. Browse the data in table and graph form, or export it to CSV format for further analysis.

Errors contextualization

Sentry makes it possible to know during which specific deployment an error occurred, which facilitates its resolution.

Quick bug resolution

From Sentry, designate the developer on your team who has to solve the bug and send him all the information he needs in just a few clicks.

Dashboard

Customized views to capture at a glance all the errors in every one of your projects or just focus on a single project.

Languages and frameworks

Python, Ruby, Node, JavaScript, Go, iOS, Android... more than 30 languages are compatible with Sentry!
Alternatives to Sentry
Are you providing consultancy or resources on this tool?
Contact us at experts@joinsecret.com to promote your expertise to our community of startups
Contact us