General information
SocialBee makes it easier to manage your social networks on a daily basis. Collaborate, post, measure performance, all from a single interface.
You save time, you get a more global vision of your social channels, you can apply both micro and macro management of your social media according to your role in the company.
Secret's take
At cruising speed, we do more work and more efficiently than when starting up, it is well known. That's why we love SocialBee. The platform allows you to plan all your content in advance, work on it once and for all and forget about it. It's better than juggling three or four platforms and wasting time every day racking your brains to find the right message and the right image, right?
Basic deal
Accessible to Unlimited, Premium & Basic members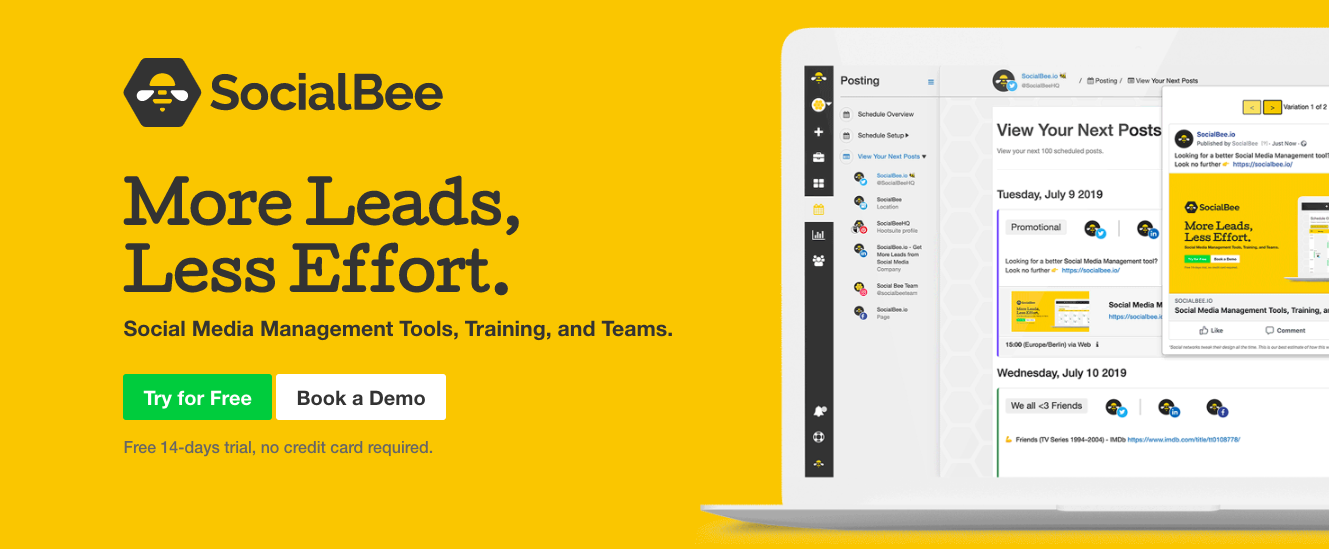 6 months free on the Accelerate plan
This deal was redeemed 19 times during the past 90 days.
Upgrade to get deal
This deal is only available for new customers.
SocialBee features
Manage all your social networks from a single interface.
Content categories

Categories allow you to better organize your posts and lead to a more efficient content mix across your networks.

Social media sharing

Publish and schedule content on all your social networks from a single interface.

Importing and modifying content

Upload your content in different formats, from different sources, all very quickly.

Custom URLs and tracking features

Shorten your links and use UTM's editor to track the performance of all your posts.

Analytics

Easily analyze the performance of your different profiles and posts thanks to personalized reports.
Are you providing consultancy or resources on this tool?
Contact us at experts@joinsecret.com to promote your expertise to our community of startups
Contact us