General information
Twilio has democratized communications channels like voice, text, chat, and video by virtualizing the world's telecommunications infrastructure through APIs that are simple enough for any developer to use, yet robust enough to power the world's most demanding applications. More than 2 million developers around the world have used Twilio to unlock the magic of communications to improve any human experience. By making communications a part of every software developer's toolkit, Twilio is enabling innovators across every industry — from emerging leaders to the world's largest organizations — to reinvent how companies engage with their customers.
APIs to create what you imagine, without compromise.
Twilio was made for creators like you. We build our APIs to be simple to use, powerful in production, and endlessly scalable.
Cloud powered
We're built in the cloud. Our API is always available, continuously upgraded, and auto-scales to meet your needs.
Fully featured out of the box
Start running straight from deploy. Enable your Twilio-powered app to do everything from text to speech, Natural Language Understanding, and more. The API is your oyster.
Build intelligent communications
Every text and call on Twilio helps fine tune the Super Network, our web of carrier connections all over the globe. This data is yours to use via a powerful web API that helps you optimize the quality and cost of your communications.
Premium deal
Accessible to Unlimited & Premium members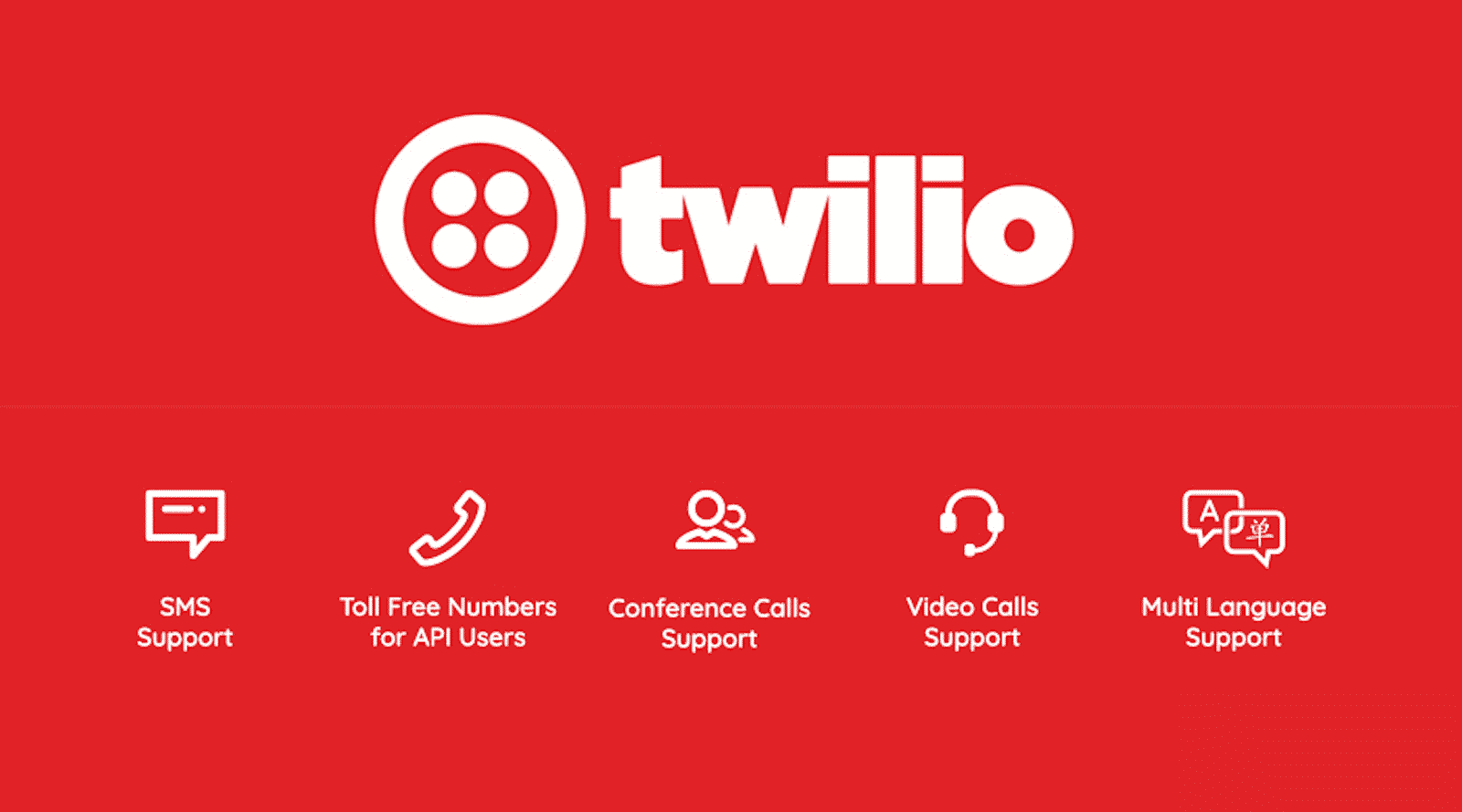 Are you an expert or an agency on this tool?
Contact us at experts@joinsecret.com to promote your expertise to our community of startups
Contact us