General information
Zendesk is where good conversations become great experiences. Software built to meet customer needs, to set up your team for success, and to keep your business in sync.
Make it easy for your customers. Offer support in ways that are convenient so it's simple for them to get the answers they need. Build an integrated help center and community forum so customers can empower themselves and resolve issues at their own pace.
Personalize the experience for each customer, even as you scale. Use automation and AI-powered bots to get the context to ensure customers never have to repeat themselves.
Sales CRM to enhance productivity, processes, and pipeline visibility for sales teams. Remove the friction from deal updates so your team can always access, analyze, and collaborate on relevant deal data. Always have eyes on what's going on with your sales pipeline.
Zendesk Sunshine allows you to build any kind of application for customers or business users. The 4 core components - Unified Profiles, Custom Events, Custom Objects, and Conversations - give you everything you need to get a complete view of the customer experience. With Amazon Events Connecter, stream Zendesk events in real-time into key AWS services, and unlock the potential of your customer data.
Integrate all relevant customer data using Zendesk's powerful integration options, including code and no-code functionality. Harvestr, Salesforce, Mixpanel, and Zapier are amongst the many apps you can integrate.
Zendesk features
The best customer experiences are built with Zendesk
Premium deal
Accessible to Unlimited & Premium members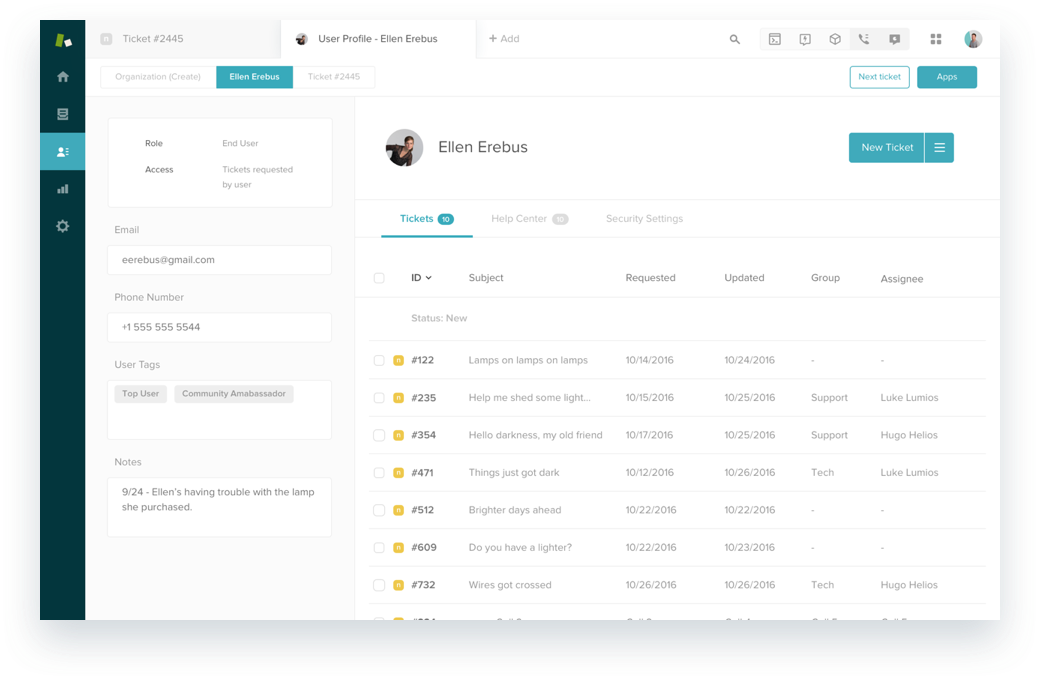 6 months free of both our Zendesk Suite and Sales CRM (any edition)
This deal is only available for new customers.
Offer only available to new customers of 1-100 employee range, at series B stage or below funding.
Subscribe to Premium
Are you providing consultancy or resources on this tool?
Contact us at experts@joinsecret.com to promote your expertise to our community of startups
Contact us