General information
Automated deployment
Passing pipelines are deployed to various environments so your product goes to market faster.
Notifications
Your team is notified if a pipeline fails so issues can be fixed quickly. Automate notifications with our Slack integration.
Automated testing
CircleCI automatically runs your pipeline in a clean container or virtual machine, allowing you to test every commit.
VCS integration
CircleCI integrates with GitHub, GitHub Enterprise, and Bitbucket. Every time you commit code, CircleCI creates a pipeline.
CircleCI features
Networking and co-marketing opportunities

Access to product roadmap insights

Onboarding/technical training sessions with a CircleCI Solutions Engineer

Support for Linux, Windows, Arm and macOS

Scale up to 8x concurrency

50,000 free build credits/months
Premium deal
Accessible to Unlimited & Premium members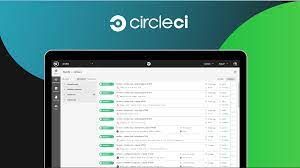 12 months free
Eligibility requirements
Startups with under $4 million in funding
Offer also valid for existing CircleCI customers paying under $100 on a monthly subscription
This deal is also available for existing customers. You can add the credits to your account if you're already using this service.
Subscribe to Premium
Are you providing consultancy or resources on this tool?
Contact us at experts@joinsecret.com to promote your expertise to our community of startups
Contact us