General information
SeaTable offers you the platform for flexible collaboration in a team and with your customers. Manage and organize projects, customers, assets, ideas and work results of all kinds in a single intuitive platform and design your individual applications. Whether project or asset management, marketing, HR or creative teams - you will all love SeaTable. With the SeaTable Cloud you can get started right away or you can choose to have complete control over your data with your very own SeaTable installation on your own server.
SeaTable features
Plus:

• Unlimited tables

• 50,000 lines

• 50 GB file storage

• Unlimited team size

• 6 months versioning

• Plus support

• JavaScript support

• Advanced sharing permissions

Enterprise:

• Unlimited tables

• Unlimited lines

• 100 GB file storage

• Unlimited team size

• 12 months versioning

• Enterprise support

• JavaScript and Python support

• Advanced sharing permissions

• Advanced customizing (Logo, URL, colors,...)

• Automations

General functions included in all packages (Plus & Enterprise):

• Over 20 column types (images, selection lists, formulas, checkboxes, URL, e-mail, notes,...)

• Filters, grouping, sorting and individual views

• Allocation of rights for the team or external partners

• Calendar, gallery, map & timeline view

• Real-time collaboration and comments

• Web forms & statistics

• Predefined templates

• Restful API






Free deal
Accessible to all for free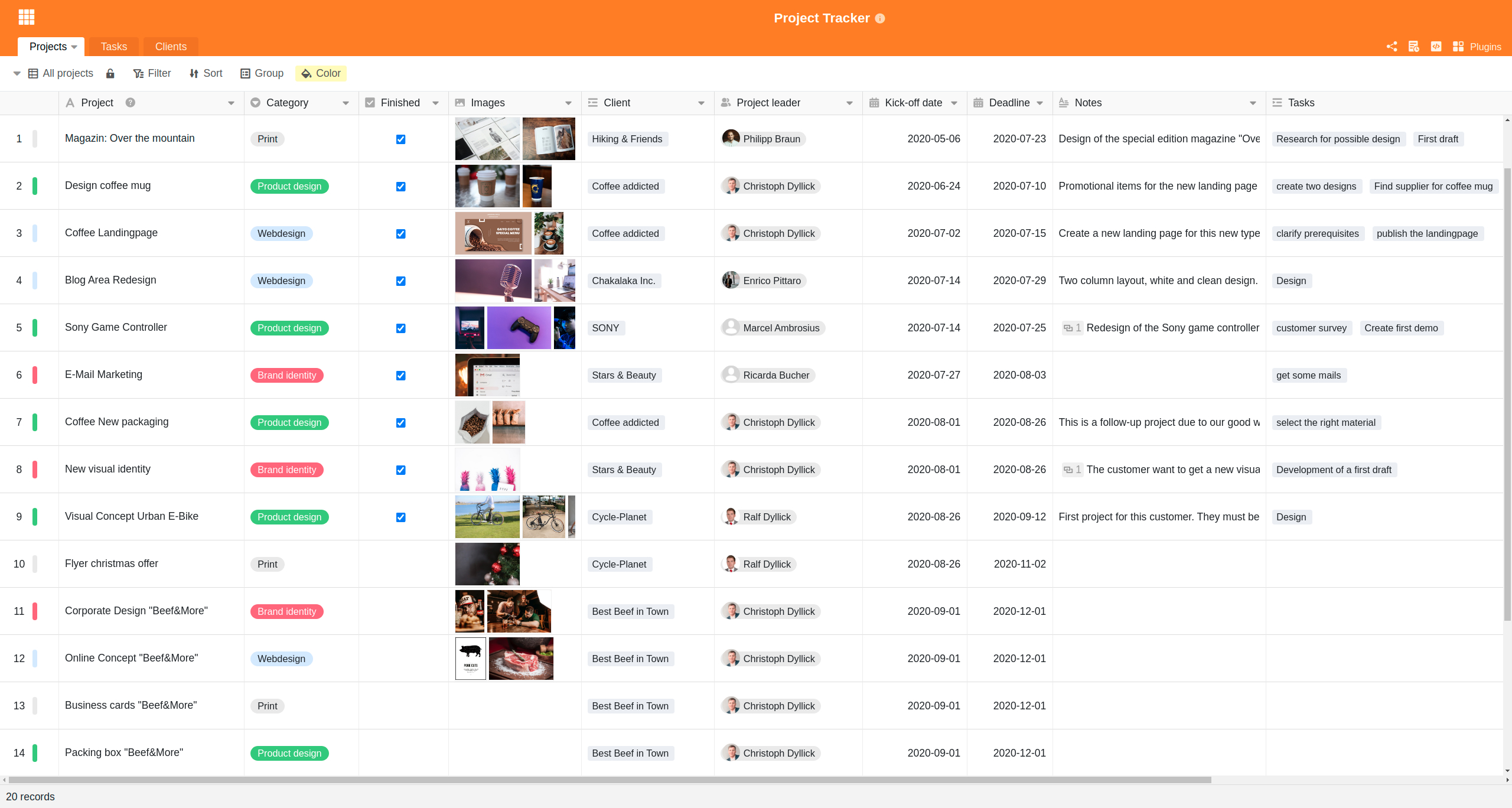 €1,000 credits on our Cloud Versions Plus and Enterprise (lifetime validity)
This deal is only available for new customers.
The free credits are only available for the suscription to an annual plan
Get Access
Are you providing consultancy or resources on this tool?
Contact us at experts@joinsecret.com to promote your expertise to our community of startups
Contact us