General information
With VideoAsk, no matter what you need: converting leads, strengthening your relationship with your customers, obtaining testimonials or simplifying your recruitment process, you get all the tools necessary to achieve these goals successfully.
The platform allows you to create tailored videos very quickly, and your target audience to interact with them and start a conversation. Integrate your videos into your website to stand out and convert more.
Secret's take
To impress and attract more audiences and customers to your website, standing out from the competition and offering quality customer service is a must. VideoAsk is the right tool for you: give your audience the possibility to easily communicate face-to-face with you at any time, from distance.
VideoAsk features
Create the videos you need to interact with your audience and qualify more leads
Analyse the performance of your videos

Easily access data from your videos: response rates, clicks, visits, etc.

Integrate your videos into your website

Easily add your videos to the pages you want, to make your website more interactive.

Integrate VideoAsk into your workflow

With VideoAsk's many integrations such as Google Analytics ID, allow you to easily track your performance.

Quickly respond to your audience's needs

When someone interacts with your video, you receive a notification so you can respond quickly

Offer different answering options

Ask your audience to answer by text, by audio, by video, by making an appointment on your calendar, or by processing a payment directly.

Access the transcription of every video received

Every video and audio is automatically transcribed by the platform so that you can find and search for conversation elements more quickly.
Premium deal
Accessible to Unlimited & Premium members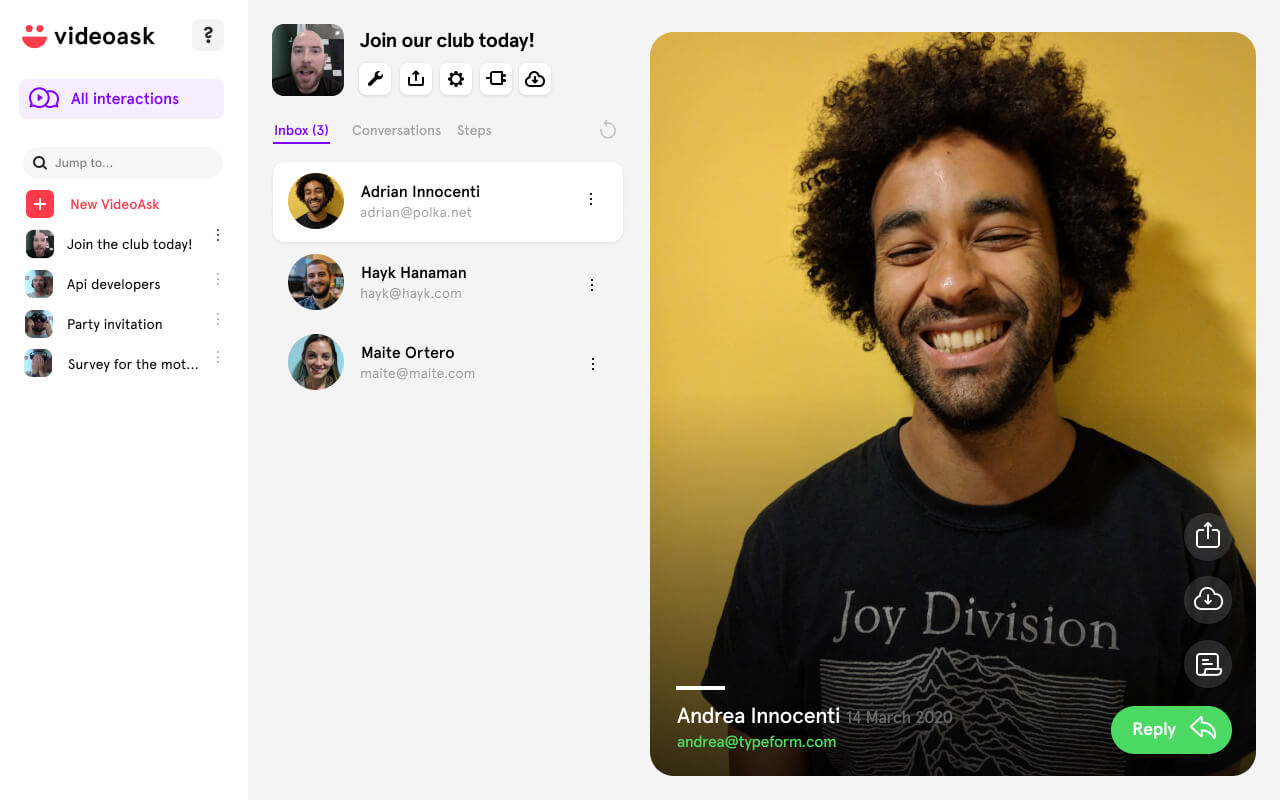 20% off for any subscription plan
Subscribe to Premium
This deal is only available for new customers.
Are you providing consultancy or resources on this tool?
Contact us at experts@joinsecret.com to promote your expertise to our community of startups
Contact us