General information
- Auto-generate banner in seconds
No design skill required. Our design algorithm generates on-brand banner designs for your next marketing campaign.
- Scale your creative production
Generate countless personalized images variations while staying on-brand using smart and scalable marketing templates. Gain up to 3x faster production speed and scale creative content faster than ever before.
- Advanced images template creator
Enable your designers to craft on-brand scalable design templates using our dedicated design editor.
- Connect Abyssale with your favourite tools
Setup your own creative automation workflow today!
Generating images with Abyssale can be done from 3 differents channels:
1. The Platform UI (https://app.abyssale.com) (for marketing & design teams)
2. The Restful API (for developers)
3. No-code services & applications such as Zapier, Integromat, WordPress, Airtable (for growth hackers, and actually...anyone)
- Creative collaboration
Share your banners with your team and prevent endless feedback loops. Make visual marketing a team effort.
- Free template library
Generate engaging banners in 3 minutes or less. Choose from a selection of free handcrafted and ready-to-use banner templates.
Free deal
Accessible to all for free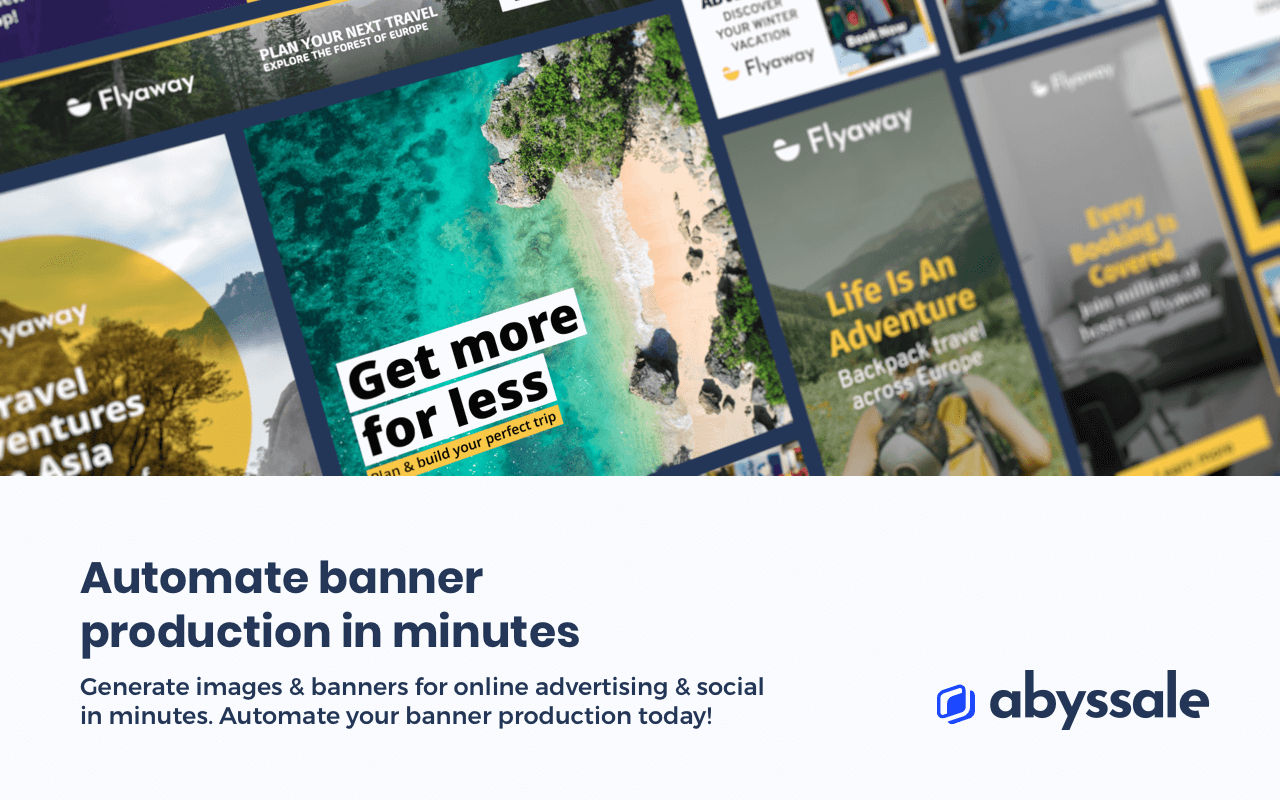 25% off for 1 year
This deal is only available for new customers.
Get Access
Are you providing consultancy or resources on this tool?
Contact us at experts@joinsecret.com to promote your expertise to our community of startups
Contact us