General information
Create your own template or select one in Abyssale's library; you can, of course, then edit the template as you wish afterward. Then add your titles, texts, images, CTAs, and the formats you want your banners in and that's it! Abyssale starts creating banners that match your needs.
Secret's take
Having coherent banners for your website, social networks, email and display ads helps in developing a strong brand identity. Abyssale will allow you to develop and scale banners across all your channels easily and quickly!
Abyssale features
Customize and automate banner creation.
Automate design production

Reinforce your content and let Abyssale take care of the creation of your banners and images.

Benefit from multi-format banners

Use the default formats available on the platform, or enter your own formats.

Take advantage of a wide range of templates

Access the Abyssale template library for quality designs and to save time.

Collaborate with your team

Create, share, and edit together with your team. You can review, discuss edits and feedback with other team members directly on each template.

Integrate Abyssale with your other marketing tools

Save time with available integrations to automate your processes, generate images etc.
Basic deal
Accessible to Unlimited, Premium & Basic members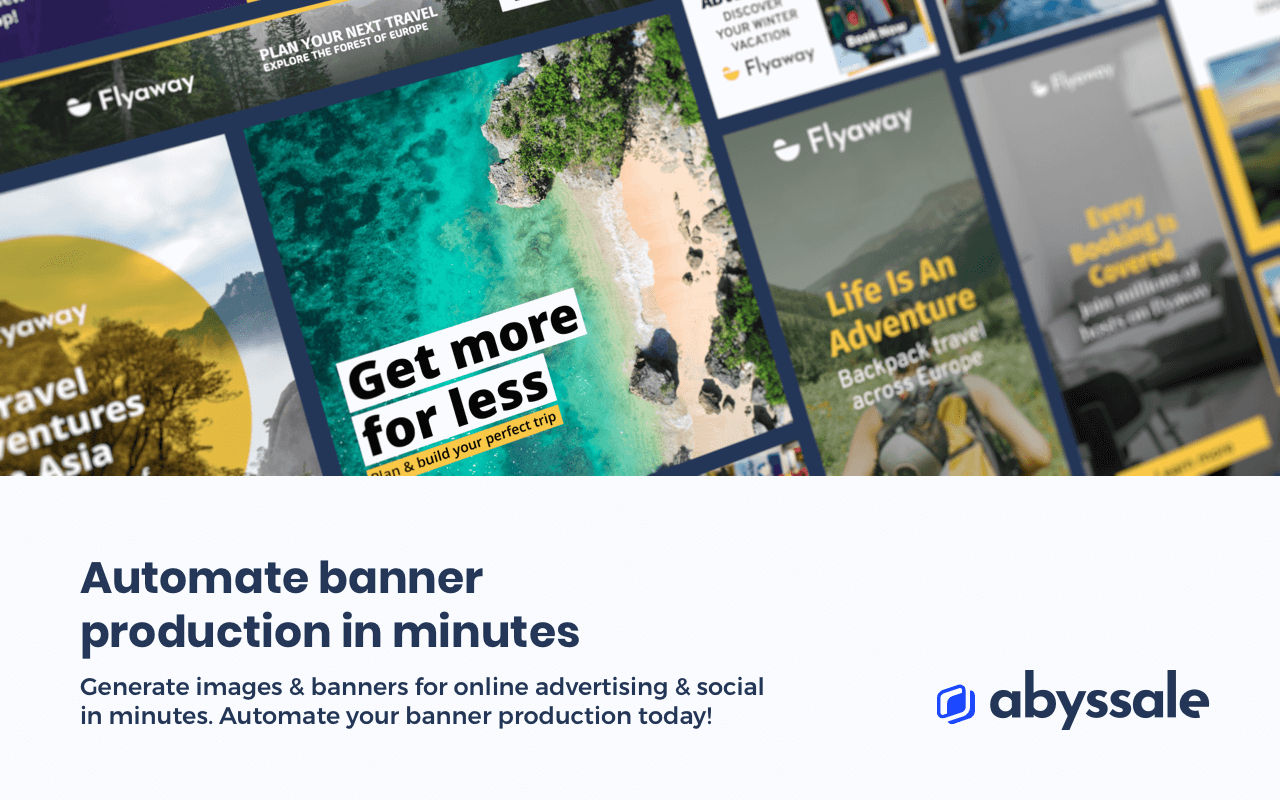 Are you providing consultancy or resources on this tool?
Contact us at experts@joinsecret.com to promote your expertise to our community of startups
Contact us