General information
Instant setup. Powerful integrations. Proven quality. Aircall is the cloud-based phone system of choice for modern brands. Scaling businesses across industries choose Aircall for its simple set-up, seamless integrations, and proven quality. Aircall allows sales and support teams to have meaningful and efficient phone conversations, and makes their lives easier by integrating with the most popular CRM and Helpdesk tools. Managers can instantly add numbers from 100+ countries, scale their teams, and gain deep insights through analytics. Aircall is trusted by thousands of companies worldwide.
--
Get your phone system up and running
Set up in seconds
No hardware. No headaches. Just a beautiful cloud-based solution you can use to start a conversation anywhere in the world — today.
Connect to your tools
Calls go better when all the right info is tied together. Integrate Aircall with CRM systems, Helpdesk solutions, and other essential apps.
Track your progress
Get rid of the guesswork. Monitor individual and team metrics in real-time to start making measurable improvements.
Grow without pain
Don't put progress on hold. Create new numbers, teams, and workflows on the fly whenever new business requirements arise.
Basic deal
Accessible to Unlimited, Premium & Basic members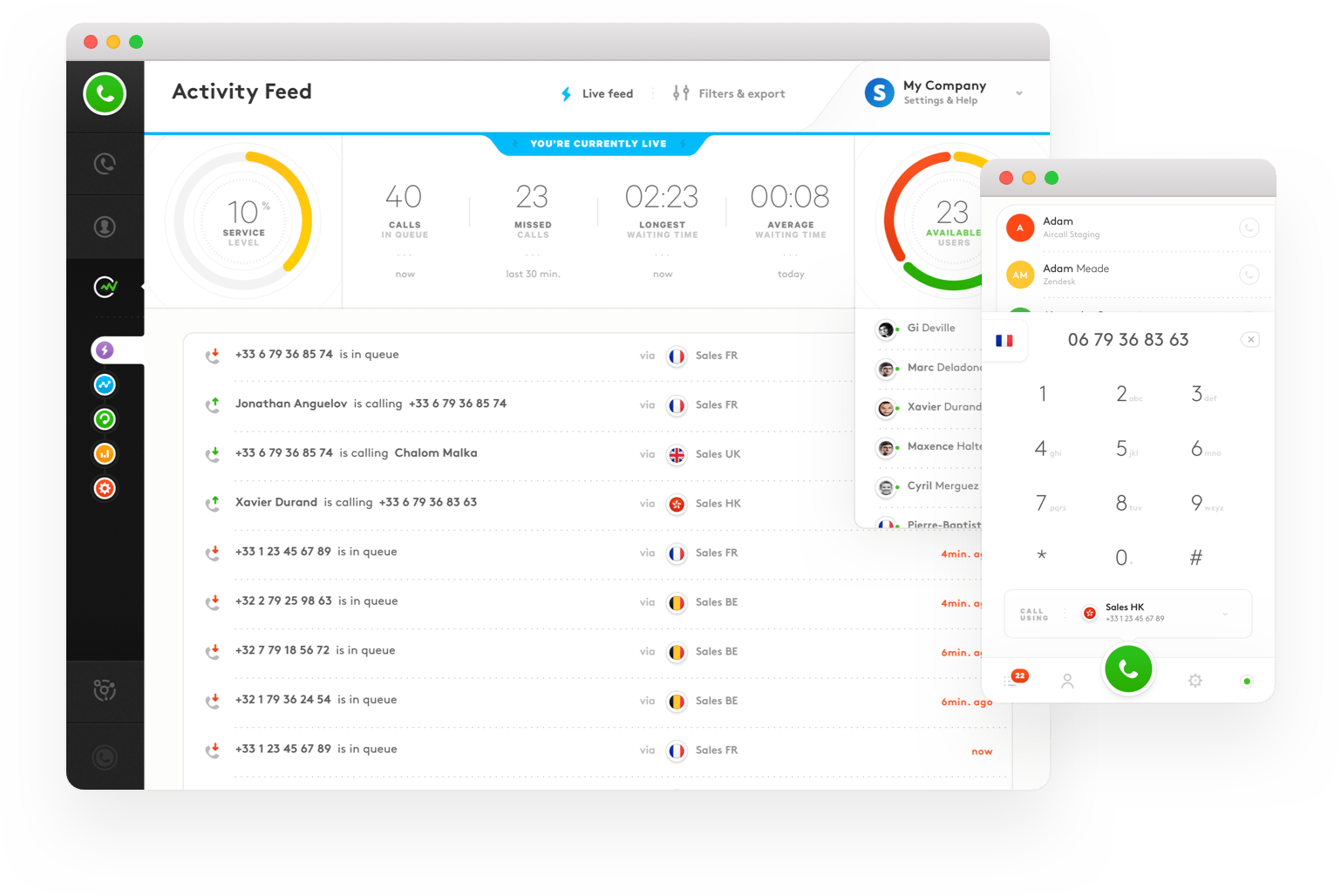 $270 Off on a one-year subscription to the Essential Plan (3 users minimum)
This deal is only available for new customers.
Subscribe to Basic
Are you an expert or an agency on this tool?
Contact us at experts@joinsecret.com to promote your expertise to our community of startups
Contact us