General information
Do you want to gain insights into your (phone) conversations? Do you want to subtitle video at scale? Or are you building a product that analyzes audio or video? We deliver the most accurate speech-to-text solution.
You can easily automate workflows and transcribe large quantities of audio and video by using our speech-to-text API or human transcribers. Our API is quite simple. It transfers audio or video files to our ASR server and returns the transcript in the desired format. The software is also available as SaaS on www.amberscript.com with the first 30 minutes for free to test it out. The software allows you to simply upload a file, edit the text and export the file, or have the texts adjusted by human transcribers and subtitlers to 99%. Our services are available in more than 35 languages. We support dual-channel audio, automatic punctuation and casing, speaker labels, timestamps and all audio/video file formats.
Fast: quick turnaround for all your files
Accurate: enabling an accurate flow of audio-to-data
Secure: GDPR compliant security and safety
Supported Formats: XML / JSON: Include information such as start- and end-time per word, confidence scores, question indications, punctuation (…)
.doc / .txt: Possible to export with or without timestamps and speaker changes
.SRT / VTT / EBU-STL: Ideal to create automated subtitles. Settings for the appearance of the subtitles can be determined individually
Amberscript is also available as SaaS online with an online editor, not included in this deal. The 5 hours of free usage is only for software developers that are looking to integrate the API into their software.
Basic deal
Accessible to Unlimited, Premium & Basic members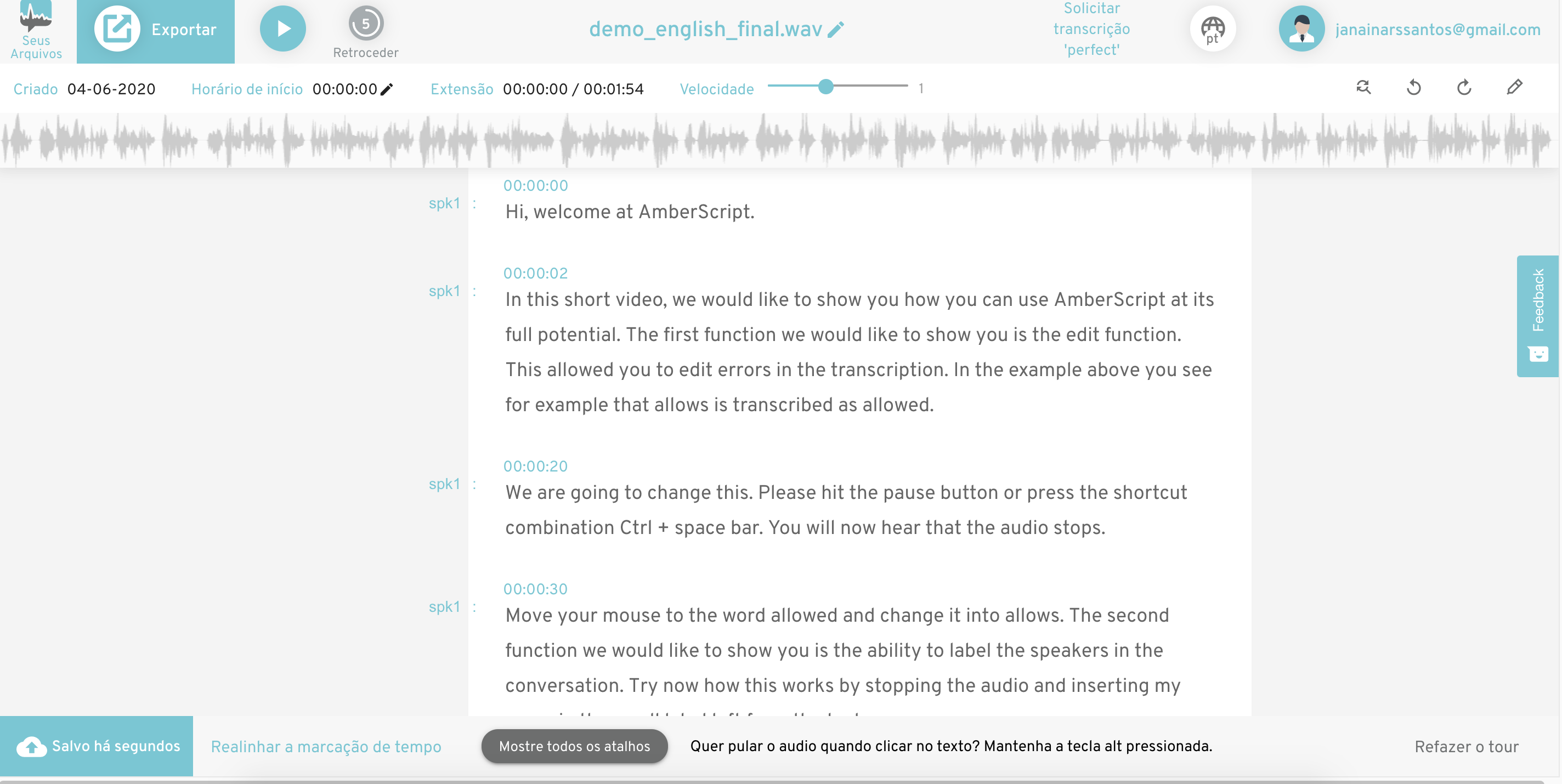 First month free (5 hours) through API' to '5 hours of free API usage
This deal is only available for new customers.
Subscribe to Basic
Are you providing consultancy or resources on this tool?
Contact us at experts@joinsecret.com to promote your expertise to our community of startups
Contact us