General information
Indépendants, TPE et PME, simplifiez votre quotidien en toute simplicité !
CRM personnalisable et connecté à vos emails et votre agenda
Devis, facturation, alerte sur les impayés
Achats, dépenses, rapprochement bancaire et suivi de trésorerie
Gestion des stocks
Gestion de projets et Timetracking
Gestion des congés, indemnités kilométriques et notes de frais
CRM
Centralisez et gérez tous vos contacts sur une seule plateforme. Archivez automatiquement mails et RDV dans la fiche de vos clients
DEVIS & FACTURES
Editez vos Devis & Factures à l'image de votre entreprise : Logo, Conditions particulières…
PILOTAGE
Pilotez votre Trésorerie, suivez les mouvements de votre compte bancaire, vos achats, votre CA, obtenez des statistiques détaillées
MARKETING
Gérez vos campagnes Marketing avec Axonaut ! En quelques clics, prévoyez, préparez et envoyez des E-mails, SMS et/ou Courriers depuis votre compte.
GESTION DE PROJETS
Créez vos projets dans Axonaut, planifiez votre travail avec des tâches. Enfin suivez en temps réel la marge que vous réalisez
RH
Sur un espace dédié, gérez votre personnel, les congés & absences, les salaires, les charges sociales
STOCK
Suivez votre stock sur Axonaut de manière automatisée
TICKETING
Grâce à Axonaut, gérez votre SAV de manière simple et collaborative. Soyez proactif dans la relation client.
Basic deal
Accessible to Unlimited, Premium & Basic members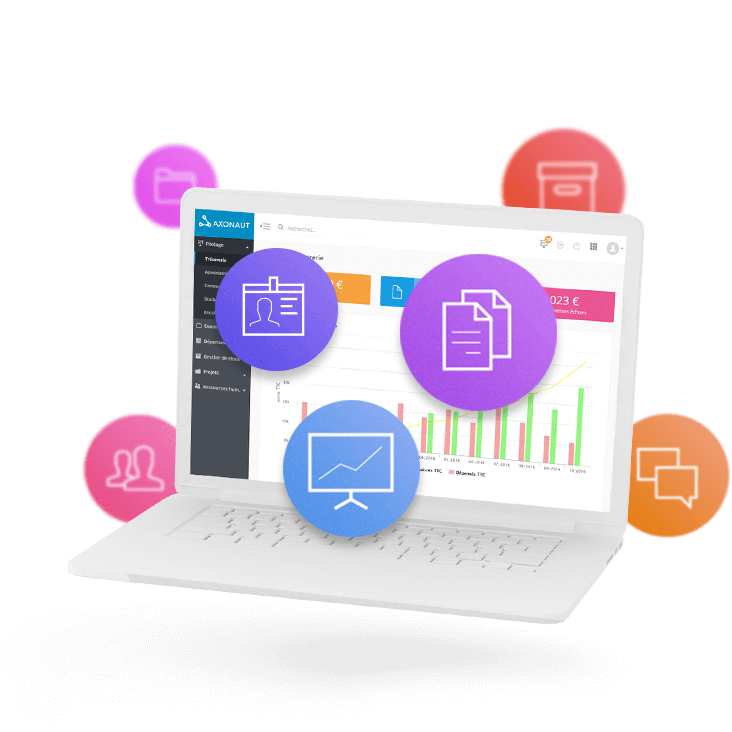 3 months free up to 50 users
This deal is only available for new customers.
Subscribe to Basic
Are you providing consultancy or resources on this tool?
Contact us at experts@joinsecret.com to promote your expertise to our community of startups
Contact us