General information
With Botnation and its drag & drop functionality, you don't need to code to create your chatbots quickly. With its AI algorithms, your bot will answer your users' most frequent questions automatically in order to assist them quickly. When they need further assistance, the tool will immediately transfer the person to your customer service department for a quick response, and to avoid losing a potential customer.
Secret's take
No need to code or spend hours setting up chatbots for each of your platforms, Botnation allows you to do it in just a few minutes, helping you to be more reactive to your clients and users.
Botnation features
Give 24/7 support to your users.
Integrate your tools

Connect your other tools to your chatbot, such as your CRM, or Zapier for more efficiency.

Import and export your collected data

Import and export your data into spreadsheets in just a few clicks.

Transfer conversations to your customer service team

When the requests are sensitive or more complex, the chatbot transfers the conversation to your customer service so that they can react quickly.

Benefit from artificial intelligence

Botnation detects and matches keywords and phrases to always understand the requests made, even when they have typos.

Integrate your chatbot to all your platforms

Create chatbots for your website, Facebook Messenger or WhatsApp.

Create your chatbot quickly

Thanks to its ergonomic interface and its drag & drop editor, you and your team will be able to collaborate on the creation of your chatbots, and finalize them in a few minutes.
Basic deal
Accessible to Unlimited, Premium & Basic members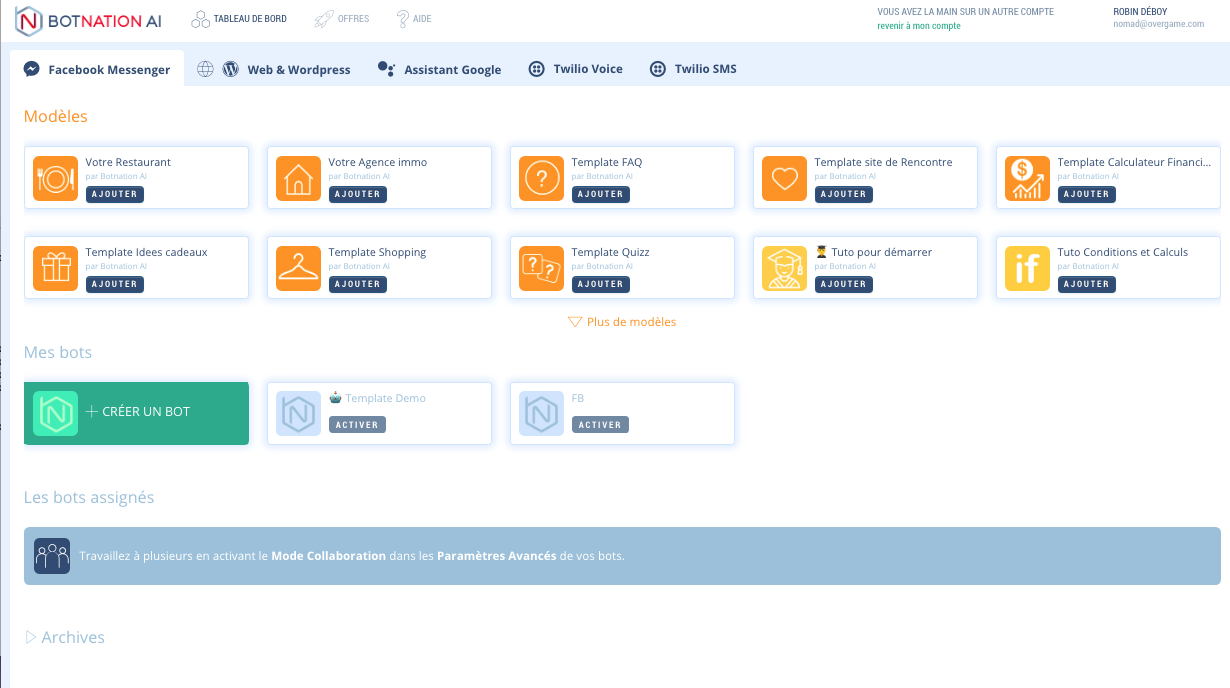 50% off any plan for 12 months
Subscribe to Basic
This deal is only available for new customers.
Are you providing consultancy or resources on this tool?
Contact us at experts@joinsecret.com to promote your expertise to our community of startups
Contact us