General information
Build an amazing subscription experience with Chargebee's Startups Accelerator Programme, giving you special access to their RISE plan for free, and saving a minimum of $7,000 on subscription billing.
New revenue could be hiding behind untested pricing. Roll out new subscription plans rapidly with flexible billing frequencies. Whether you follow a flat fee, pay-as-you-go, or a completely customized pricing structure - Chargebee does it all.
Say goodbye to rounding errors as you can now accurately track product usage and reflect taxes and charges on your invoices. Lack of multiple-decimal support, especially when offering usage-based or volume-based pricing, can lead to incorrect revenue attainment and reconciliation errors. With Chargebee, you can rest easy!
Take decisive actions with comprehensive subscription analytics. Get 360° business visibility with analytics and insight-driven dashboards. Drive data-backed decisions that keep your business aligned with growth.
Payment failures don't necessarily mean lost revenue. Set a custom schedule for up to 12 retries for failed payments. Or, enable Smart Dunning and let Chargebee figure out the ideal retry logic across days and times to deliver a higher success rate. Ensure customers never even get into dunning by setting up backup payment options to tackle failed payment methods.
Integrate Chargebee with your favorite apps like Freshdesk, Zendesk, HubSpot, and Pipedrive, to automate repetitive tasks involved in your daily operations and make your work more efficient.
Chargebee is the subscription billing and revenue platform that lets you solve for your today, and scale for your tomorrow.
Chargebee features
Get the freedom to experiment, launch, and scale strategies as fast as you can think of them
Basic deal
Accessible to Unlimited, Premium & Basic members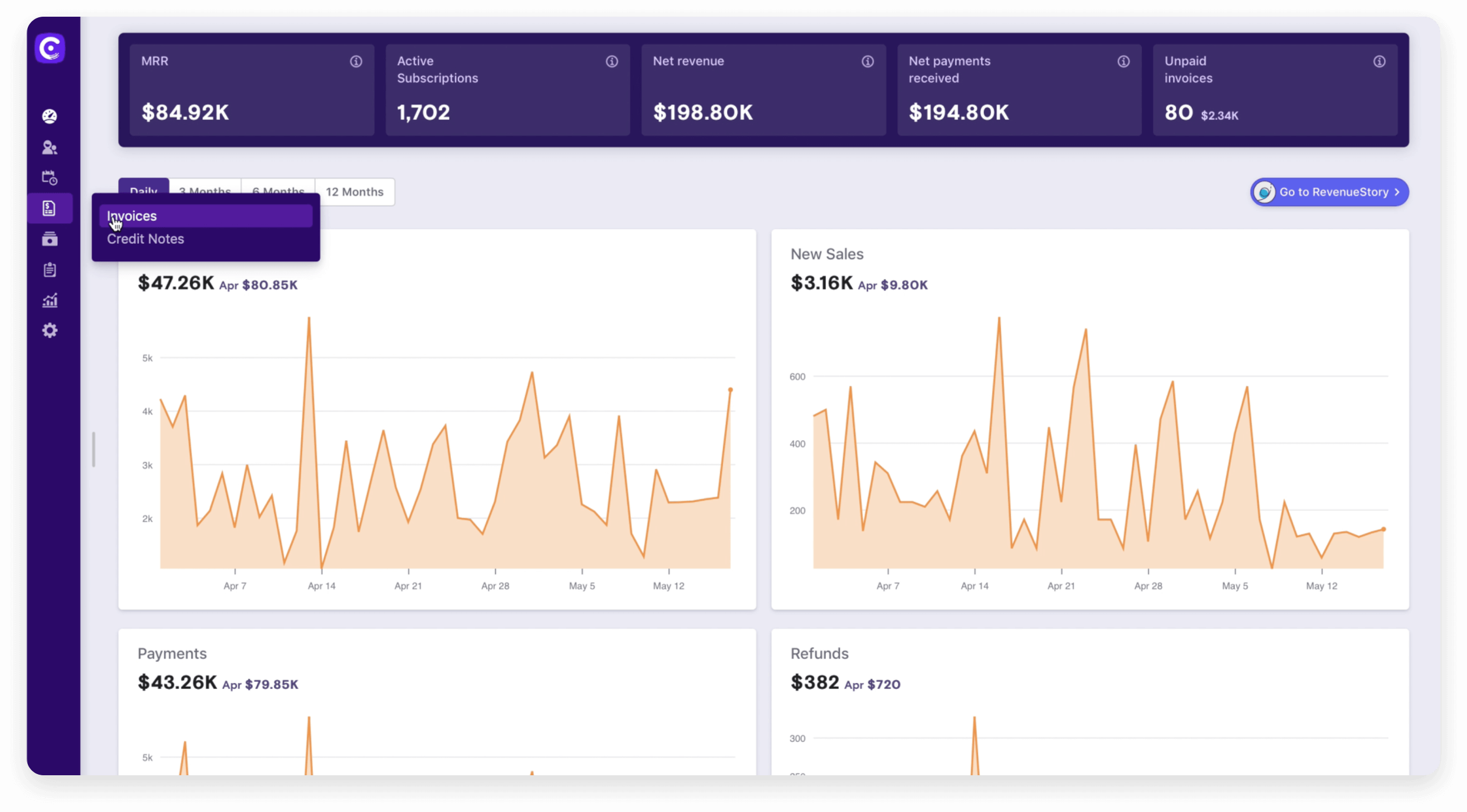 First $100k in revenue for free
This deal is only available for new customers.
This offer is applicable for companies with:- 10 employees or less.- Less than $2M USD in total funding.- Less than 3 years in business.
Subscribe to Basic
Are you providing consultancy or resources on this tool?
Contact us at experts@joinsecret.com to promote your expertise to our community of startups
Contact us