General information
With ChargeBee, say goodbye to the manual and chaotic management of your B2B SaaS. You can configure your different subscription levels in just a few clicks and obtain precise reports and analytics. Make decisions based on your data and not by the rule of thumb.
Once subscribed, you offer all the comfort of recurring payment to your users: no need to relaunch them every month or a year later, no more losing customers.
Finally, with ChargeBee, you no longer need to follow complex changes in tax regulations and compliance obligations: the platform is already up to date when you use it.
Secret's take
Those who have ever felt tears of rage pierce the corners of their eyes because a recurring monthly payment system was not working; those who cursed devs over generations because automatic re-subscriptions were not taken into account. Save yourself the pain and anger, and go through ChargeBee instead (this is more effective than a yoga class or a meditation session so as not to lose your clients and your nerves).
Chargebee features
Manage your B2B SaaS with confidence.
Subscription Management

Easily offer different subscription levels to your users. No unnecessary complexity and all the flexibility you need to scale.

Management of recurring invoicing

Manage complex recurring payment scenarios automatically, without errors and without the need for developers.

Management of recurring payments

Accept recurring payments and leverage growth for your B2B SaaS by reducing unintentional churn.

Accounting management

Benefit from solid forecasting analyzes and an always up-to-date tool for tax regulations and compliance obligations.

Analytics & reporting

Get detailed reports on your subscriptions and make the right business decisions based on your data.



Basic deal
Accessible to Unlimited, Premium & Basic members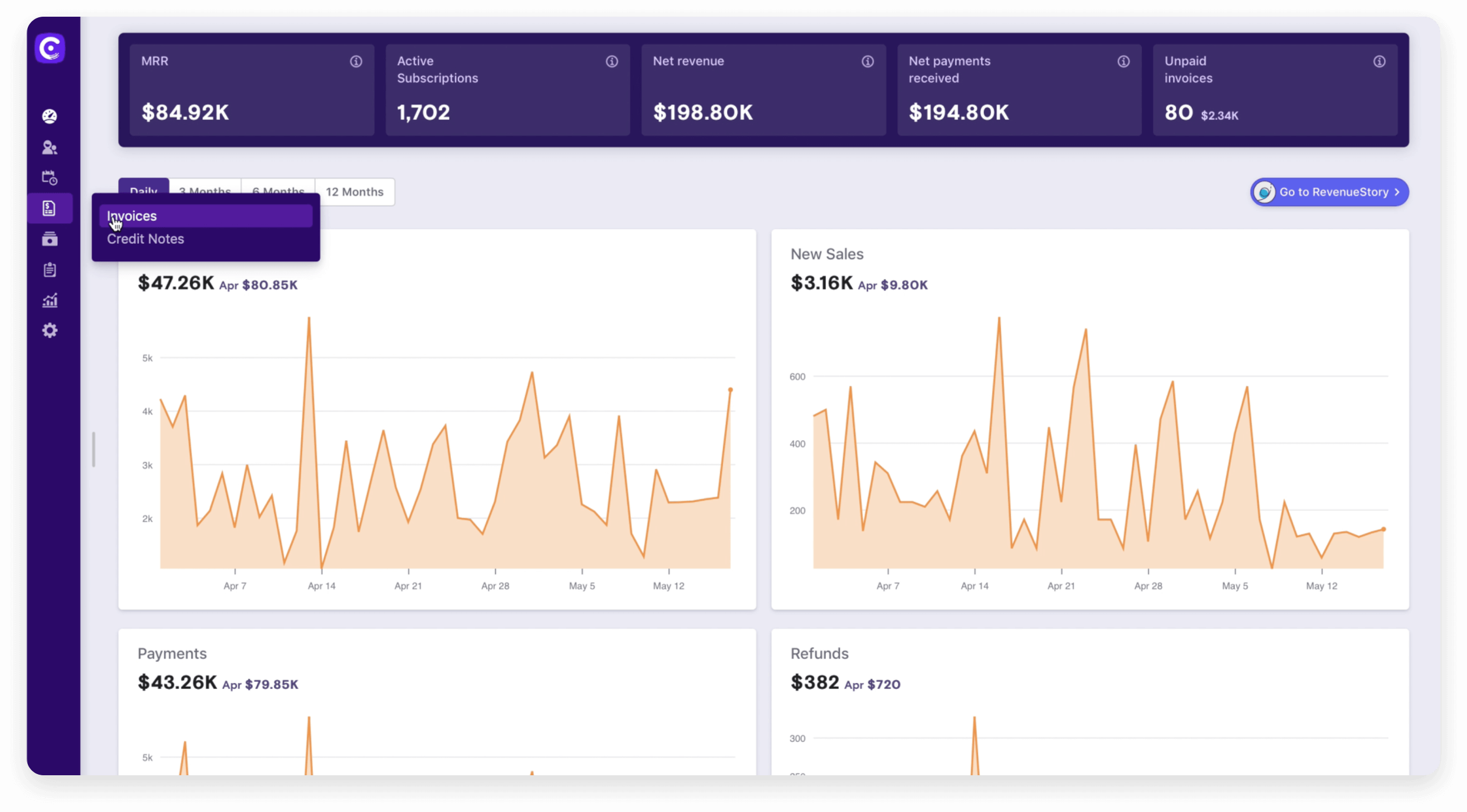 First $100k in revenue for free
Subscribe to Basic
This deal is only available for new customers.
This offer is applicable for companies with:- 10 employees or less.- Less than $2M USD in total funding.- Less than 3 years in business.
Are you providing consultancy or resources on this tool?
Contact us at experts@joinsecret.com to promote your expertise to our community of startups
Contact us