General information
You'll no longer have to use separate apps thanks to ClickUp.
Add Kanban Boards, Gantt charts, Calendars, and more alongside docs, conversations, reminders, spreadsheets, and embeds to keep all of your work in one place.
You'll know what everyone is working on. View other peoples' profiles to see what they are working on and what they'll work on next for ultimate and unprecedented transparency.
Everyone knows what to do next. Use Inbox to see what you have to work on next.
All teams can work together. ClickUp's "Spaces" are completely customizable, so every type of team can work together while using their own Space. Use a simple Space for something like customer service and a complex Space for engineering. View every single task across your entire team in any way you want. Sort, filter, and manage all tasks at a birds-eye view.
Automate your entire workflow inside ClickUp using hundreds of prebuilt templates, or create your own with their custom automation builder and API. You can even automate with external applications, like Zapier, Twilio, Airtable, Typeform, and Github.
Watch a ClickUp tutorial video tailored to your experience level and start saving one day a week!
ClickUp features
From simple to complex, you can create tasks for anything in ClickUp
Basic deal
Accessible to Unlimited, Premium & Basic members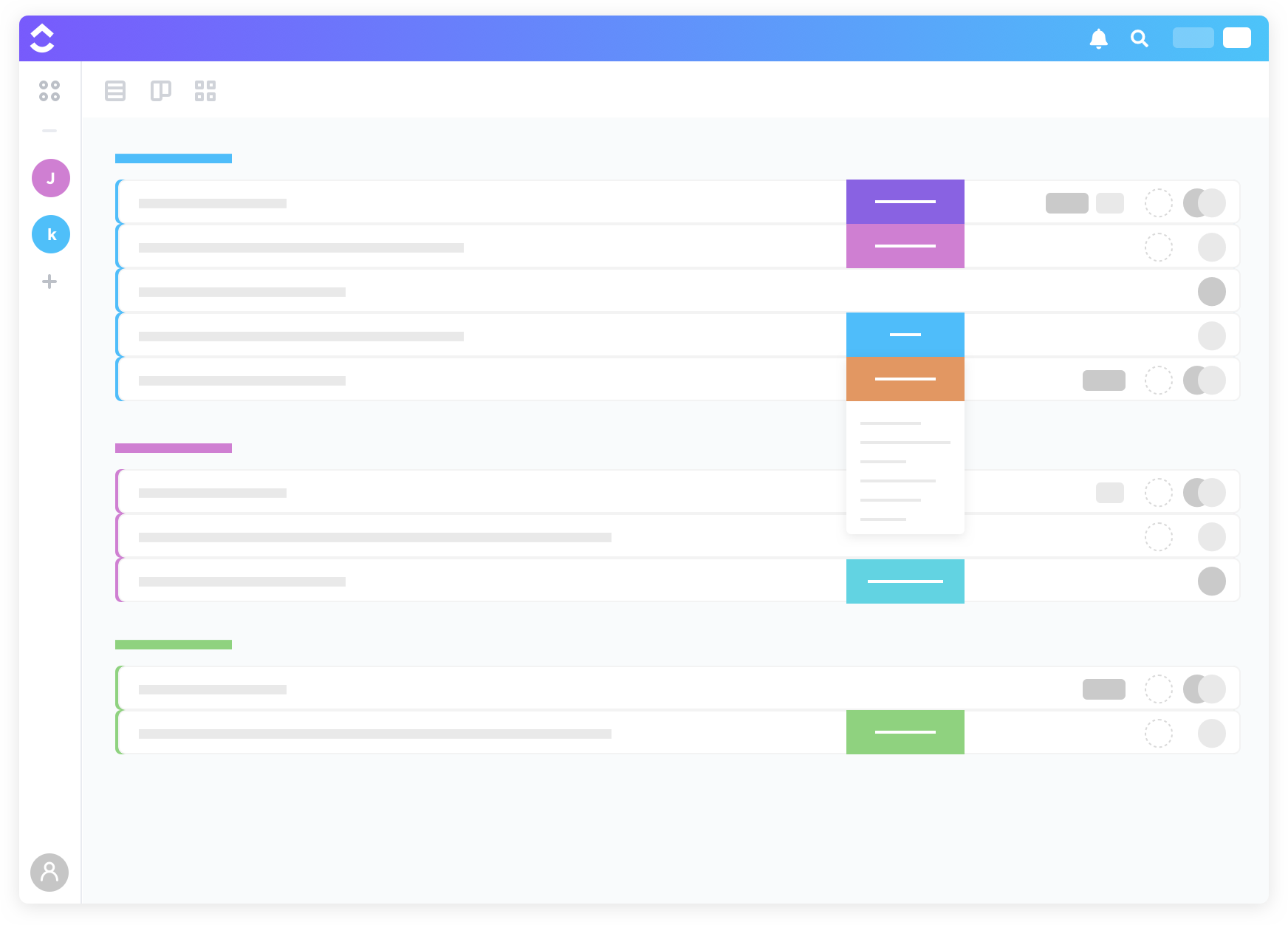 Are you an expert or an agency on this tool?
Contact us at experts@joinsecret.com to promote your expertise to our community of startups
Contact us