General information
How does Cloudimage work?
We download and cache: On first image load, we get your image from your server in our own cache. You can optionally use Cloudimage as an image store as well.
We crop, resize, cut, watermark, colorize, rotate, compress your images. Cloudimage converts your images into WebP for even more
size reduction.
We lighten the weight of your images by intelligently applying the best compression for the maximum level of byte reduction imperceptible to the human eye.
Your images are delivered at the speed of light anywhere around the world via our multi-CDN architecture.
What is the impact of Cloudimage?
0.1s site speed improvement = 8% increase in conversions!
Optimize your site's images to improve page speeds, SEO rankings, and the customer experience.
How to implement Cloudimage?
Libraries: Javascript (React, Angular, Vue) and Ruby Gem
Plugins: WordPress, Wizaplace
Integration tutorials: Shopify, Magento and Prestashop
Cloudimage
Feature-set:
- Unlimited websites, transformations, images
- Dashboards and reporting
- Delivery aliases
- Origin URL whitelisting
- Watermarking
- CDN delivery and invalidation
- Image compression
- Modern image formats (WebP, JPEG 2000, ...)
- All image transformations: crop, width, filters, auto-gravity...
- Lazy loaded and responsive images
- URL signature (on-demand)
- Multi-tenancy/token (from Rocket Plan)
- Custom CNAME and SSL certificate (from Pro Plan)
Basic deal
Accessible to Unlimited, Premium & Basic members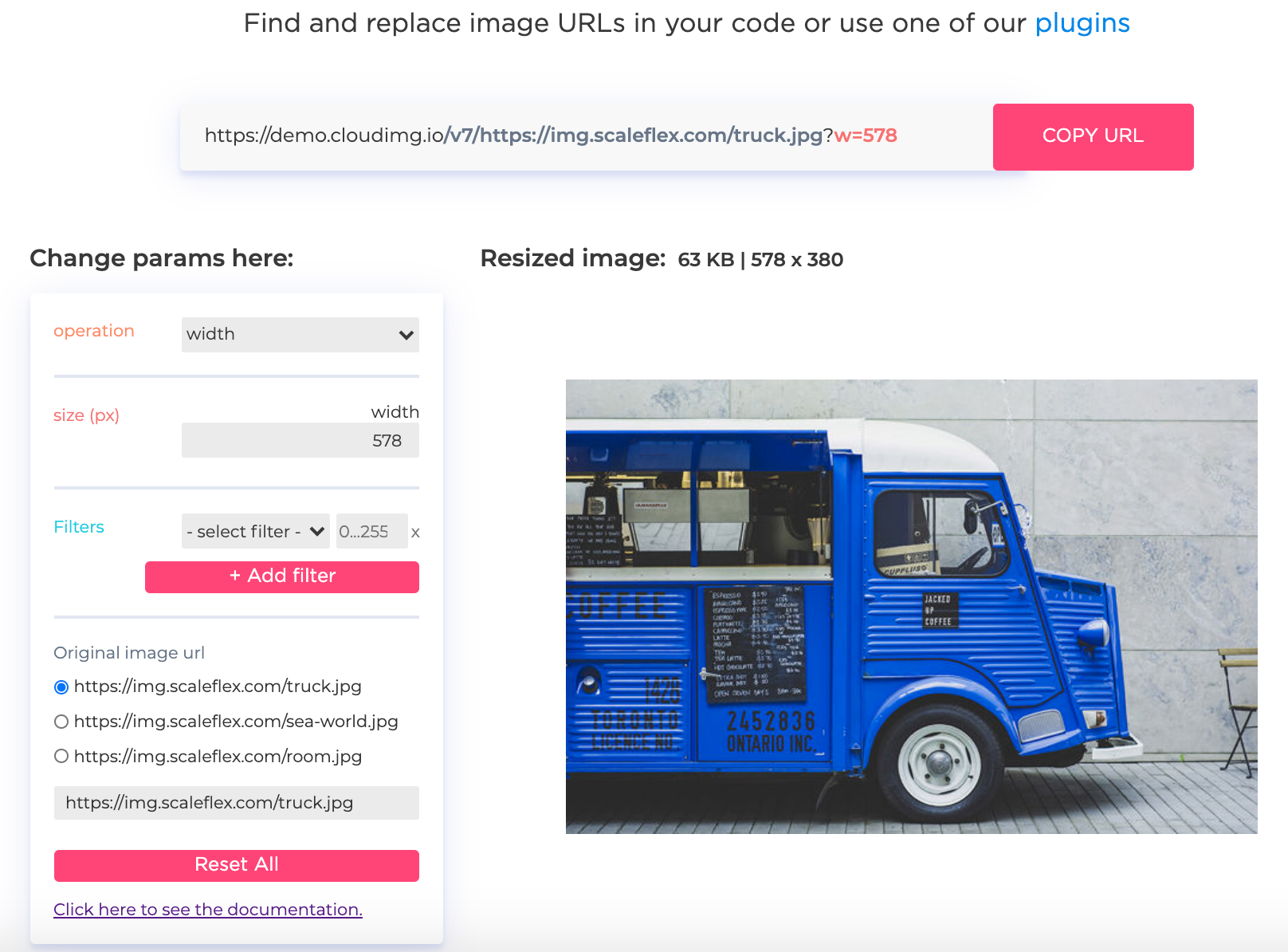 20% discount across all paid plans
This deal is only available for new customers.
Subscribe to Basic
Are you providing consultancy or resources on this tool?
Contact us at experts@joinsecret.com to promote your expertise to our community of startups
Contact us