General information
- Proposal of titles and headings: Titles and headers are the most impactful elements on your SEO, rest assured that they will be optimized!
- Optimization score: Track the score of your content evolving, to exceed that of your competitors.
- Competitor analysis: Individually analyze the content of your competitors.
- Relevant keywords: Make sure you're writing quality content with highly relevant keyword suggestions.
- Frequently asked Questions: Answer the questions most frequently asked by Internet users
- Suggested synonyms: Expand your lexical field and position yourself on more requests.
Free deal
Accessible to all for free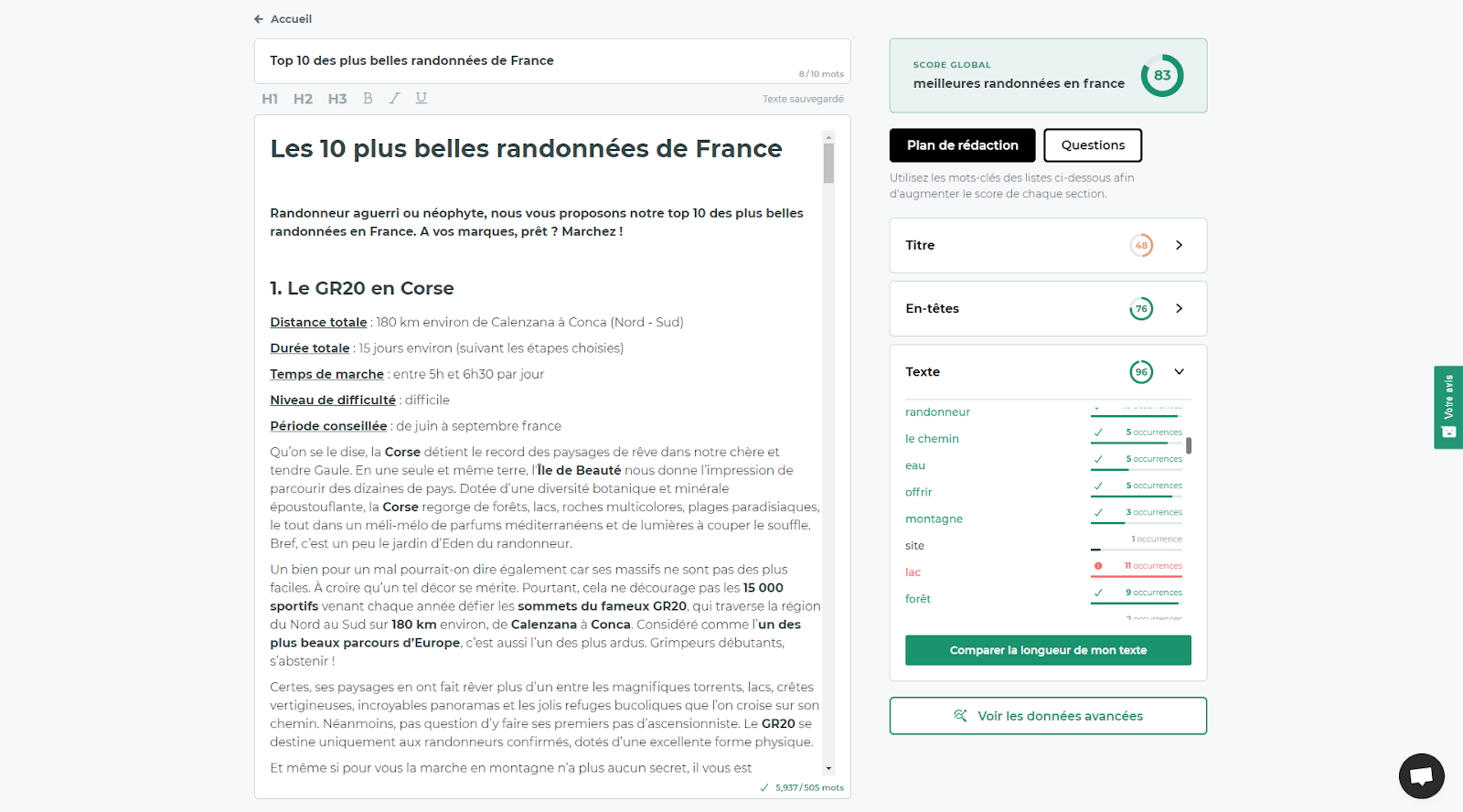 €35 off per month
Get Access
This deal is only available for new customers.
Are you providing consultancy or resources on this tool?
Contact us at experts@joinsecret.com to promote your expertise to our community of startups
Contact us