General information
Vos formalités et documents juridiques en ligne. Création de sociétés en ligne. Contract Factory est un service juridique en ligne, qui a pour rôle de simplifier les démarches juridiques liées à la vie d'une société comme sa création, les différentes modifications, la rédaction de divers contrats. Les 3 engagements de l'agence sont la facilité, la rapidité et l'efficacité. Avec des démarches juridiques difficiles à comprendre et à exécuter, Contract Factory est un facilitateur et un accompagnateur pour les entrepreneurs. Contract Factory offre une meilleure accessibilité au juridique.
Vos formalités et documents juridiques en ligne
- Création d'entreprise : SASU, SAS, EURL, SARL, SCI, Micro
- Modifications de K-Bis
- Documents PRO : CGV, contrat de prestation, mentions légales, ...
- Contrats de travail
Et de dizaines d'autres documents et formalités juridiques, prêts à signer en 10 minutes.
SIMPLE, RAPIDE, EFFICACE
1. Vous choisissez votre formalité et vos paramètres,
2. Vous payez en ligne (sans abonnement),
3. Vous recevez vos documents et nous gérons votre formalité.
Nos juristes sont à votre écoute gratuitement pour répondre à vos questions.
Free deal
Accessible to all for free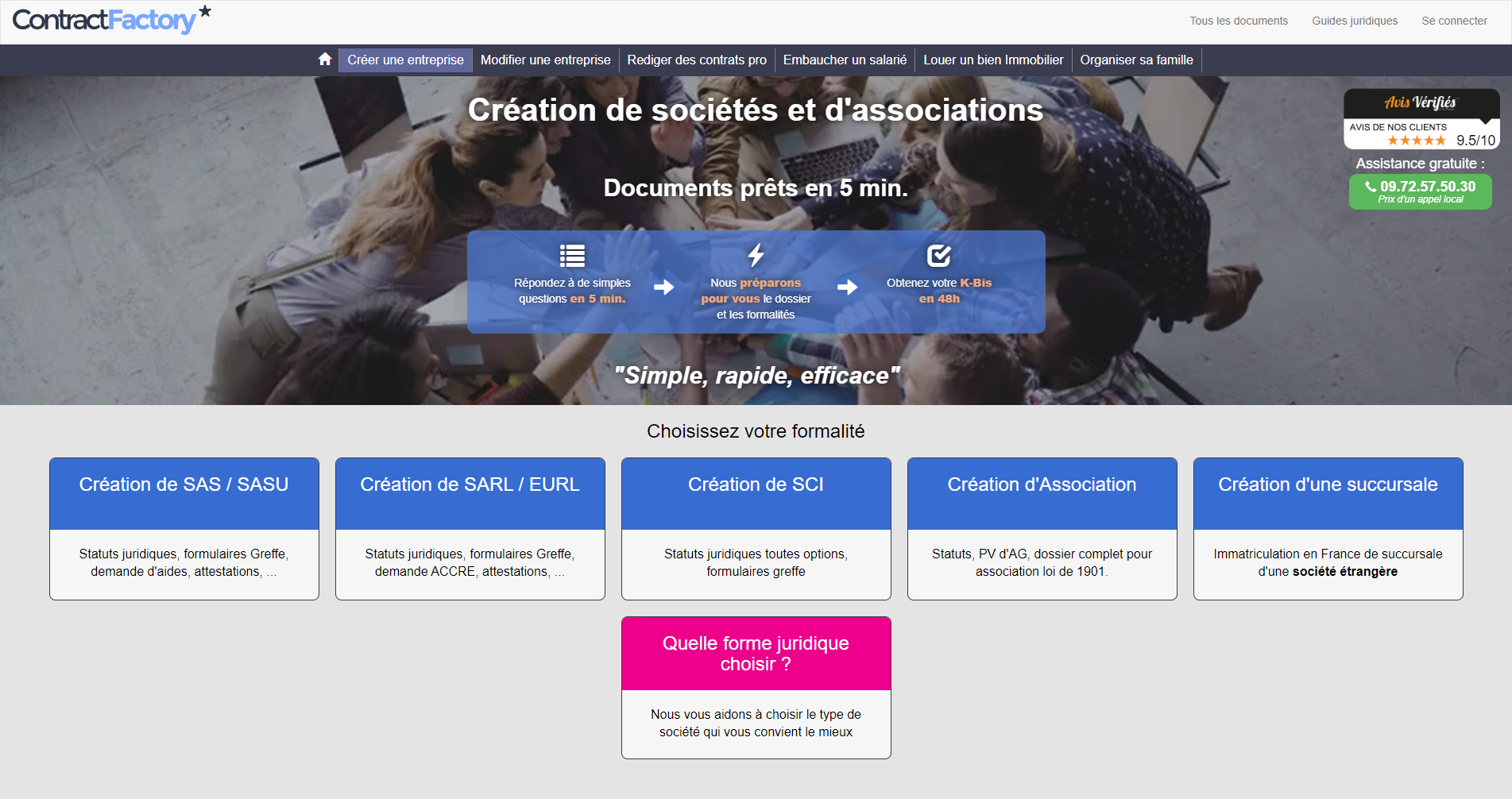 30% off
Get Access
This deal is also available for existing customers. You can add the credits to your account if you're already using this service.
Are you providing consultancy or resources on this tool?
Contact us at experts@joinsecret.com to promote your expertise to our community of startups
Contact us