General information
An invoicing software that handles your invoices from anywhere
At Debitoor, we like to help small businesses thrive. Our invoicing software has been developed over years with one thought in mind : making invoicing easy and within reach of anyone. You should not waste time doing invoices and handling your accounting.
With Debitoor, we made all that as easy as we could, allowing you to focus on more important things, such as improving your business. Based in the cloud, Debitoor is available on any computer with a browser, as well as any of your Android or iOS devices if you need to do invoices on the go. Simply download our apps. All your data is continuously synced, so you can start an invoice on your phone and finish it on computer, or the other way around ! D
ebitoor allows you to create and send customized invoices, quotes, delivery notes, recurring invoices, payment receipts, to save your professional expenses, to link payments to invoices and expenses, to see some accounting reports, and more. Keep your business under control, everything is available at a glance. Keeping track of the status of your invoices has never been easier. Debitoor lets you know the moment your invoice is opened and viewed by your customer and updates the payment status.
A customer support with no equal
Whenever our users decide to leave a review of our software, they tend to say that our customer support is efficient, caring, and available. Our team is there whenever you have an issue or a question, we take pride in handling support in a humane way, person to person. Many of our users have limited knowledge of invoicing and accounting, hence why helping them is key to making their business thrive.
Stay legal
No matter in which country you are located, invoicing usually comes with its fair amount of rules. The more reason to use an invoicing software that helps you make sure you create invoices that are actually legal. The last thing our users need is to spend their time worrying or researching the rules that apply to them regarding their invoices. With Debitoor, you create invoices that display all the required information.
Basic deal
Accessible to Unlimited, Premium & Basic members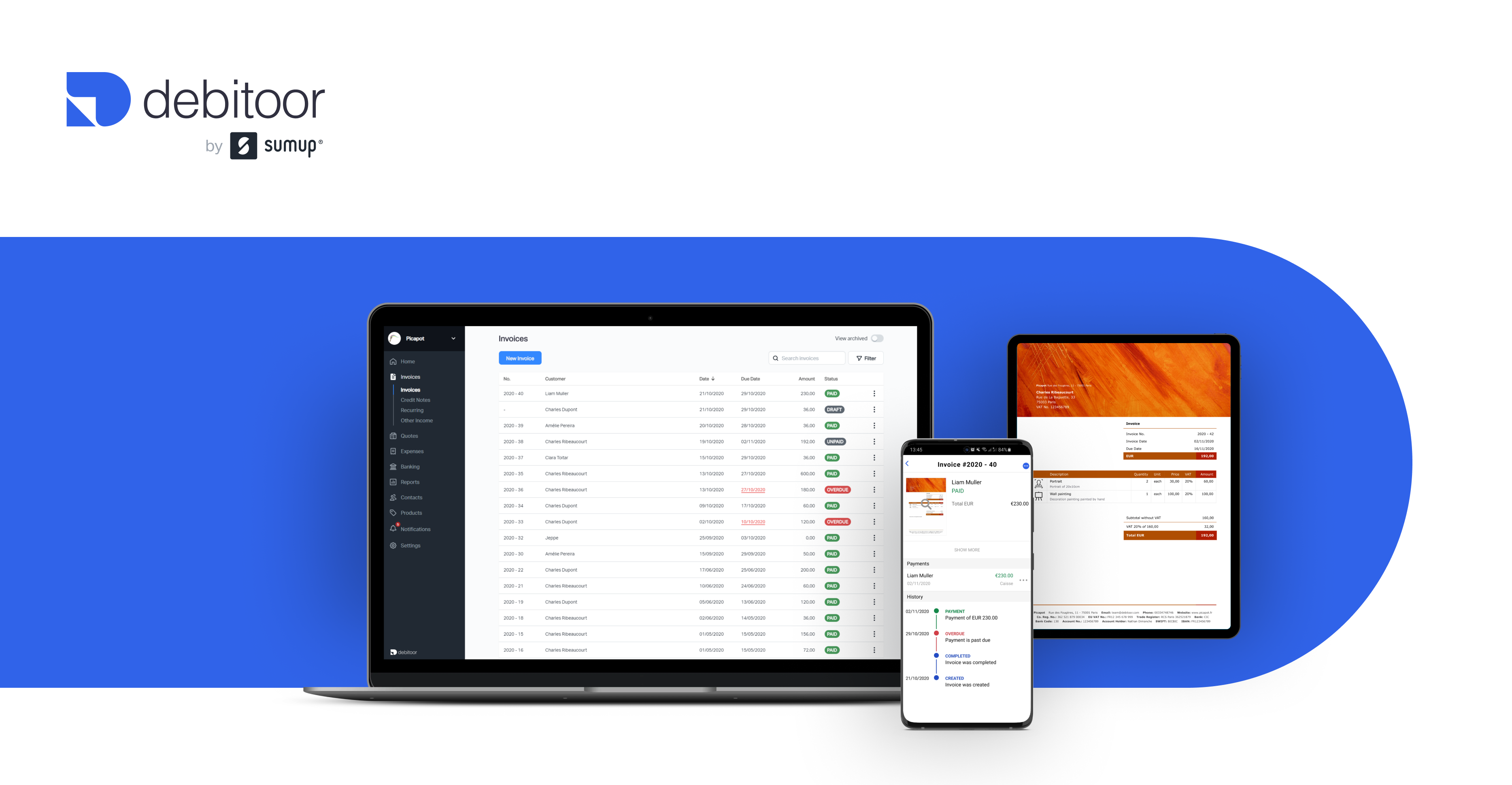 Are you providing consultancy or resources on this tool?
Contact us at experts@joinsecret.com to promote your expertise to our community of startups
Contact us