General information
Hire Employees in 150+ Countries
Partner with Deel as your EOR (Employer of Record), saving you the cost and time of setting up a local entity.
Compliant Contracts
Generate contractor and employee labor contracts based on both parties' local law and other critical parameters.
Document Collection
Automatically collect required documents to verify team members and maintain compliance.
Mass Payments
Pay the entire team with a single click the way you want (ACH, Wire, Credit Card).
Flexible Withdrawal
Funds accessible to team members in 100+ currencies with their preferred method (PayPal, Payoneer, bank transfer, crypto, and more).
Automated Invoicing
Save time with accounting and guarantee accuracy with auto-generated digital invoices.
Free deal
Accessible to all for free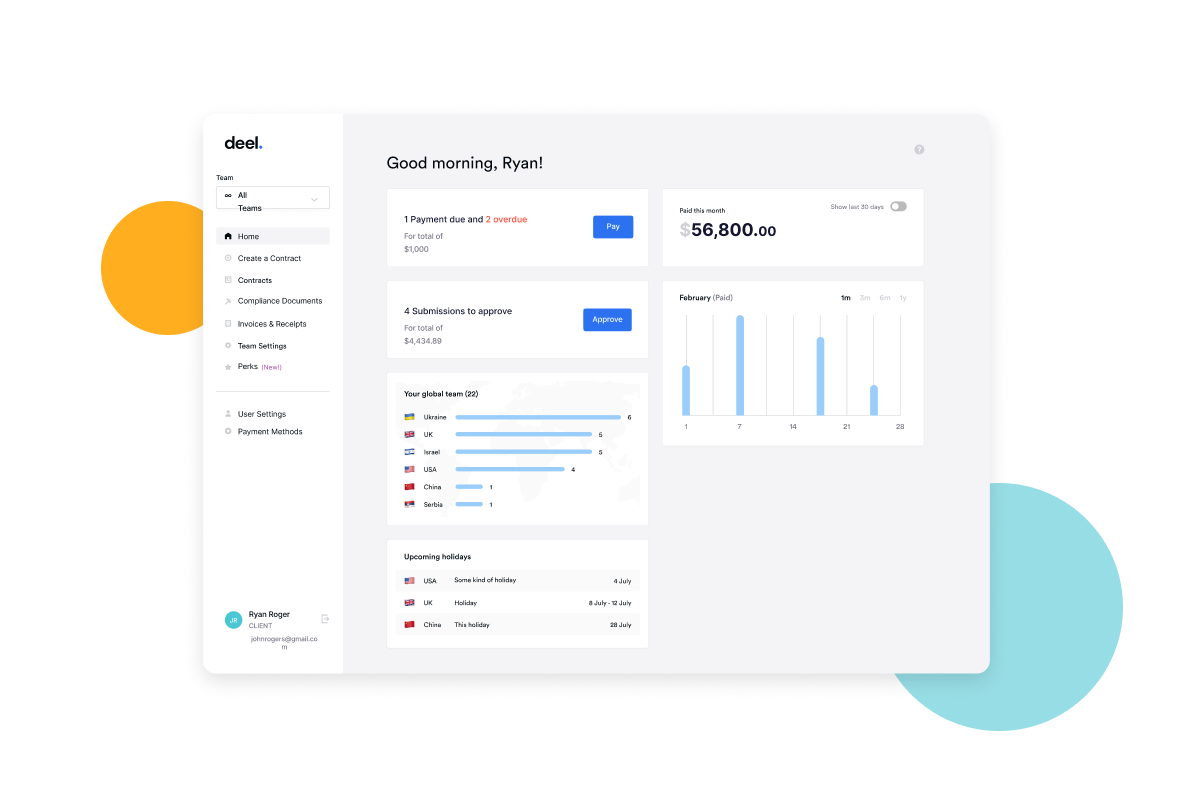 3 months free, then 30% off the first year.
This deal is only available for new customers.
Get Access
Are you an expert or an agency on this tool?
Contact us at experts@joinsecret.com to promote your expertise to our community of startups
Contact us