General information
Code review is one of the key steps in developing your website or application. With DeepSource, you're on the safe side so you don't miss any bugs, syntax errors or formatting mistakes before you even create your pull request.
With hyper-complete static analysis and automated checks, you write cleaner code, faster in production, without the risk of breaking everything.
Secret's take
Because when you spend hour on your code, you can't always see clearly: dangerous bugs, possible optimizations, syntax errors, formatting problems, all of this slows down the development process of your company. With DeepSource, you can avoid going back and forth on pull requests that could have been avoided, and you can deploy to production faster thanks to an automated and highly efficient quality check!
DeepSource features
DeepSource Features.
Automatic formatting

Forget about syntax and style issues, DeepSource handles it for you.

Centralized Dashboard

A dashboard that centralizes all issues related to the quality of your code to facilitate the work of your team.

Contrôle de qualité automatisé

Automated checks on every commit and pull request.

Autofix

Generate and launch patches automatically in just a few clicks.

Advanced static analysis

The most complete static analysis rules on the market.
Premium deal
Accessible to Unlimited & Premium members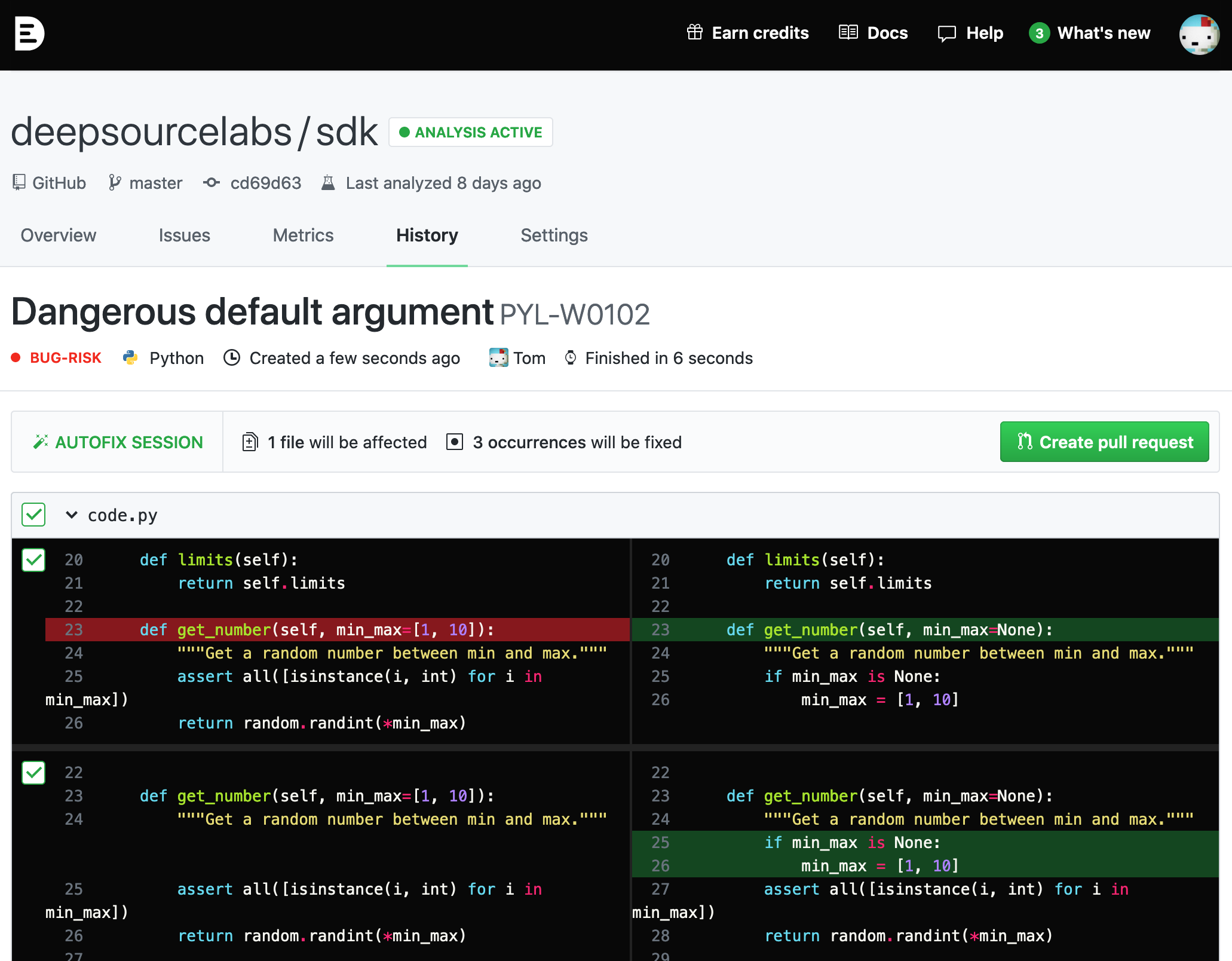 $300 credits
Subscribe to Premium
This deal is only available for new customers.
Valid for new users only. You can find our terms of service here.
Are you providing consultancy or resources on this tool?
Contact us at experts@joinsecret.com to promote your expertise to our community of startups
Contact us