General information
Dougs est le seul expert comptable en ligne 100% sans paperasse. Votre comptabilité en ligne, moins chère. Oubliez la saisie manuelle de vos opérations. Dougs se synchronise de manière sécurisée avec votre compte professionnel. Vos transactions bancaires sont catégorisées automatiquement et vous n'avez plus qu'à valider en un clic. C'est simple et ne nécessite aucune connaissance en informatique ou en comptabilité. Recevez les bonnes informations aux bons moments sur vos finances et votre budget. Vous avez des questions ? Dougs a les réponses pour vous. Votre compta à jour, en quelques minutes, où que vous soyez.
Dougs est un cabinet d'expertise-comptable en ligne, moderne, pour les consultants, le e-commerce, les startups et les freelances.
Grâce à l'application Dougs synchronisée avec votre compte professionnel, vous catégorisez vos opérations en quelques clics et obtenez votre compte de résultat en temps réel.
Chaque année, votre bilan est préparé, attesté, et transmis à l'administration fiscale par nos comptables Dougs. Nous vous conseillons et vous pouvez poser toutes vos questions comptable ou juridique. 69€ HT par mois, sans engagement, bilan et conseil inclus. Des milliers de clients satisfaits.
Free deal
Accessible to all for free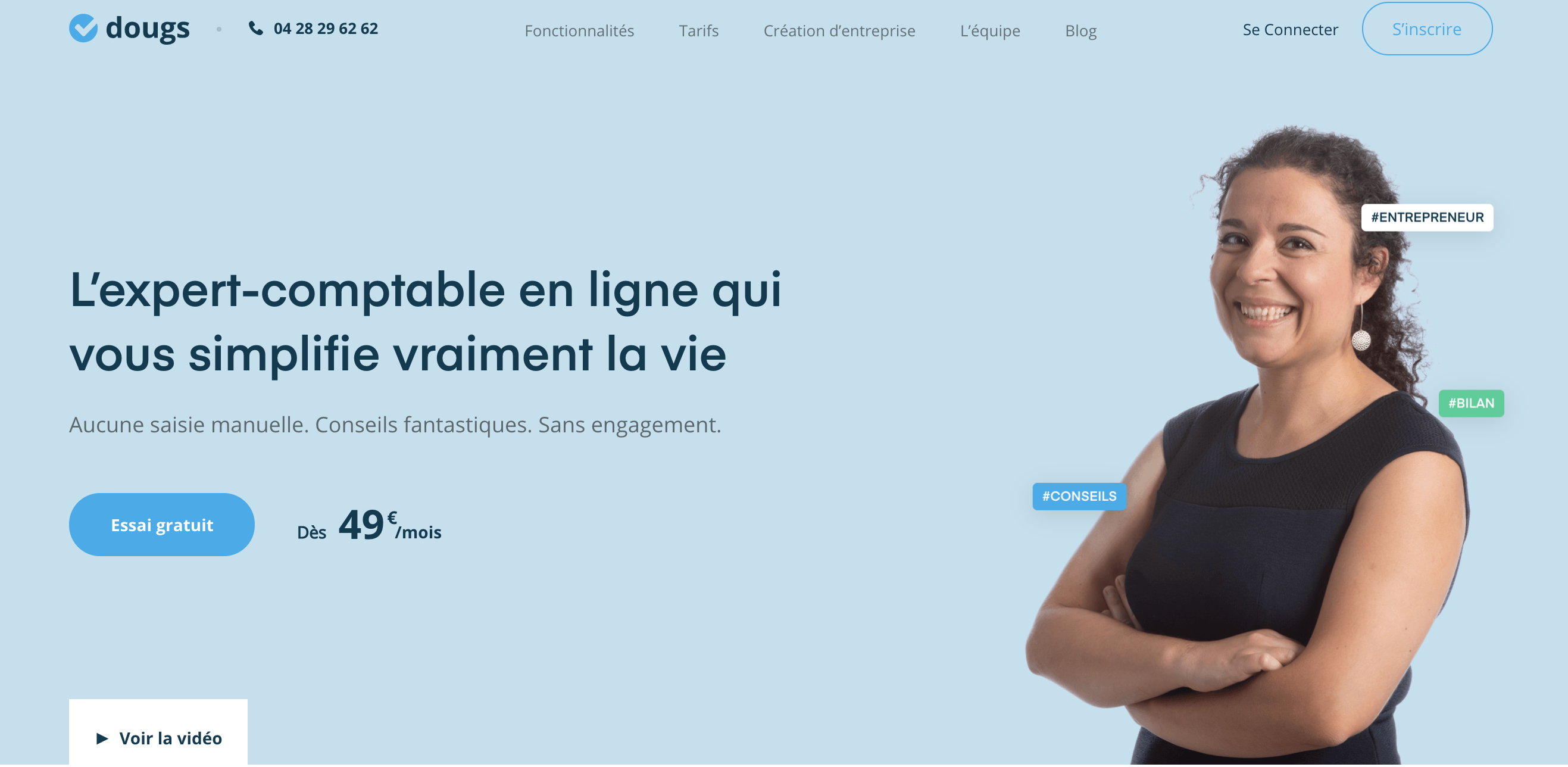 2 months off (Pack Liberté) and 50€ discount on your business registration
Get Access
This deal is only available for new customers.
Are you providing consultancy or resources on this tool?
Contact us at experts@joinsecret.com to promote your expertise to our community of startups
Contact us