General information
Excellent performance
Email List Validatiopn ensures 99% accuracy, no matter how big or complex your list is. Our algorithms weed out every single incorrect, expired and discarded email and process your list lighting fast. You will get a clean list 3X faster. And yes, we offer a 99.99% uptime guarantee.
Improve your campaigns
When your emails would reach your customers' inboxes consistantly, your open rate, click-through rate and conversion rate would go up. You would be saving money spent on wrong emails too.
GDPR compliance
We process your data legally and transparently. Zero chance of data misuse. Our DPO, himself ensures data protection. We, as a company, stay GDPR compliant. We protect your privacy in any country you do business
Basic deal
Accessible to Unlimited, Premium & Basic members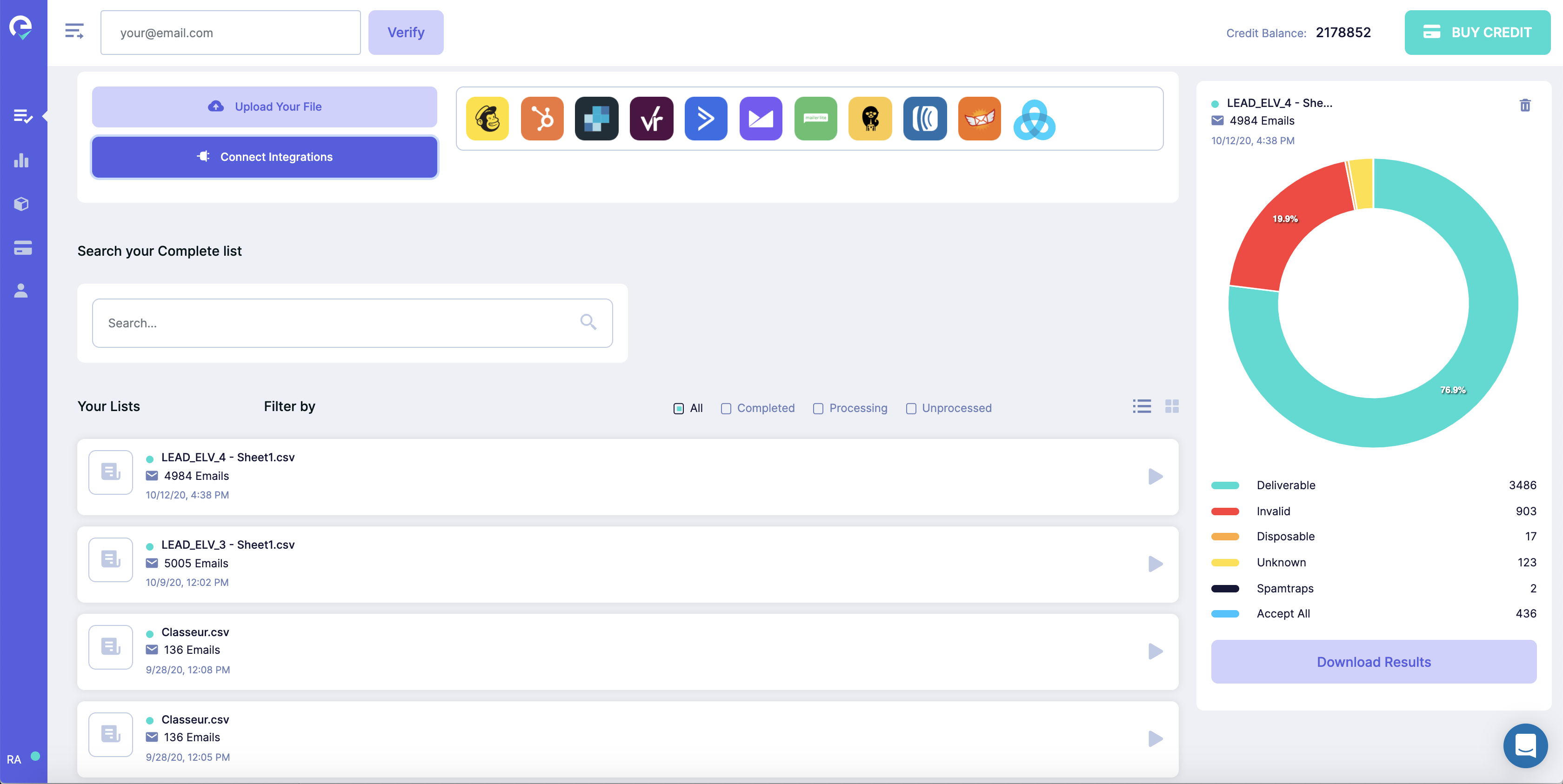 1 million verified emails for $99
This deal is only available for new customers.
Subscribe to Basic
Are you an expert or an agency on this tool?
Contact us at experts@joinsecret.com to promote your expertise to our community of startups
Contact us