General information
With the Email List Validation tool you can say goodbye to all those false or inactive email addresses and their duplicates. Make sure that your emails arrive in the intended mailbox and avoid the expenses of sending multiple emails to the wrong addresses. This secure tool will not only analyze your addresses, but also drastically reduce your bounce rate.
Secret's take
A poor quality email list will most likely lead to a high bounce rate, with emails that will mostly end up in spam and never reach their recipient. Email List Validation will help you never face that problem again. This email verifier and checker will audit your email lists removing poor quality and inactive email addresses so you can better reach your target audience and get a better performance for your campaigns.
Email List Validation features
Analyze email lists and optimize them to ensure better email engagement.
Check the reliability of your email addresses in real time

With the Email List Validation API check new email addresses as soon as you save them to your files and platforms.

Enhance opening rates

Check email address quality, remove inactive and non-performing ones to avoid high bounce rates, and to keep a high quality list that will allow you to reach your audience.

Integrate the rest of your stack for optimized performance

Add Email List Validation to your CRM so that the tool analyzes and corrects the email addresses in your files automatically, for better conversion rates.
Basic deal
Accessible to Unlimited, Premium & Basic members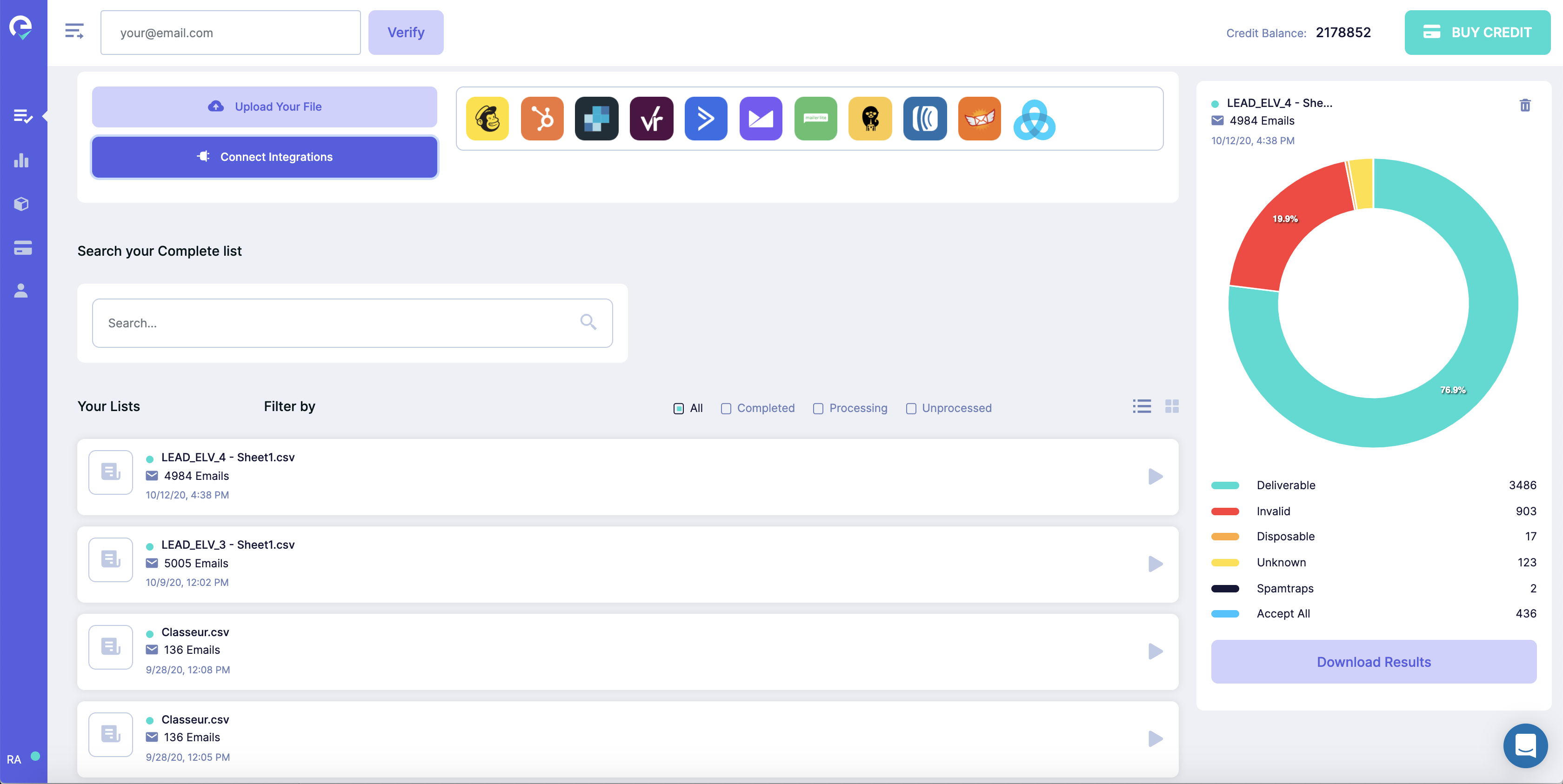 1 million verified emails for $99
Subscribe to Basic
This deal is only available for new customers.
Are you providing consultancy or resources on this tool?
Contact us at experts@joinsecret.com to promote your expertise to our community of startups
Contact us