General information
• Get started in seconds
- Choose your database type, the platform, and submit a query for optimization. You can also install the performance sensor for on-going performance insights.
• Automatic SQL Query Optimization
- Smart AI-based algorithms will optimize your SQL query by automatically re-writing it and indexing it. EverSQL will tell you exactly what changed and how the magic works.
• Ongoing AI-based Performance Insights
- EverSQL's non-intrusive sensor will track your database performance, and generate optimization insights such as Indexing recommandations, top queries to optimize and unique AI-based insights.
Basic deal
Accessible to Unlimited, Premium & Basic members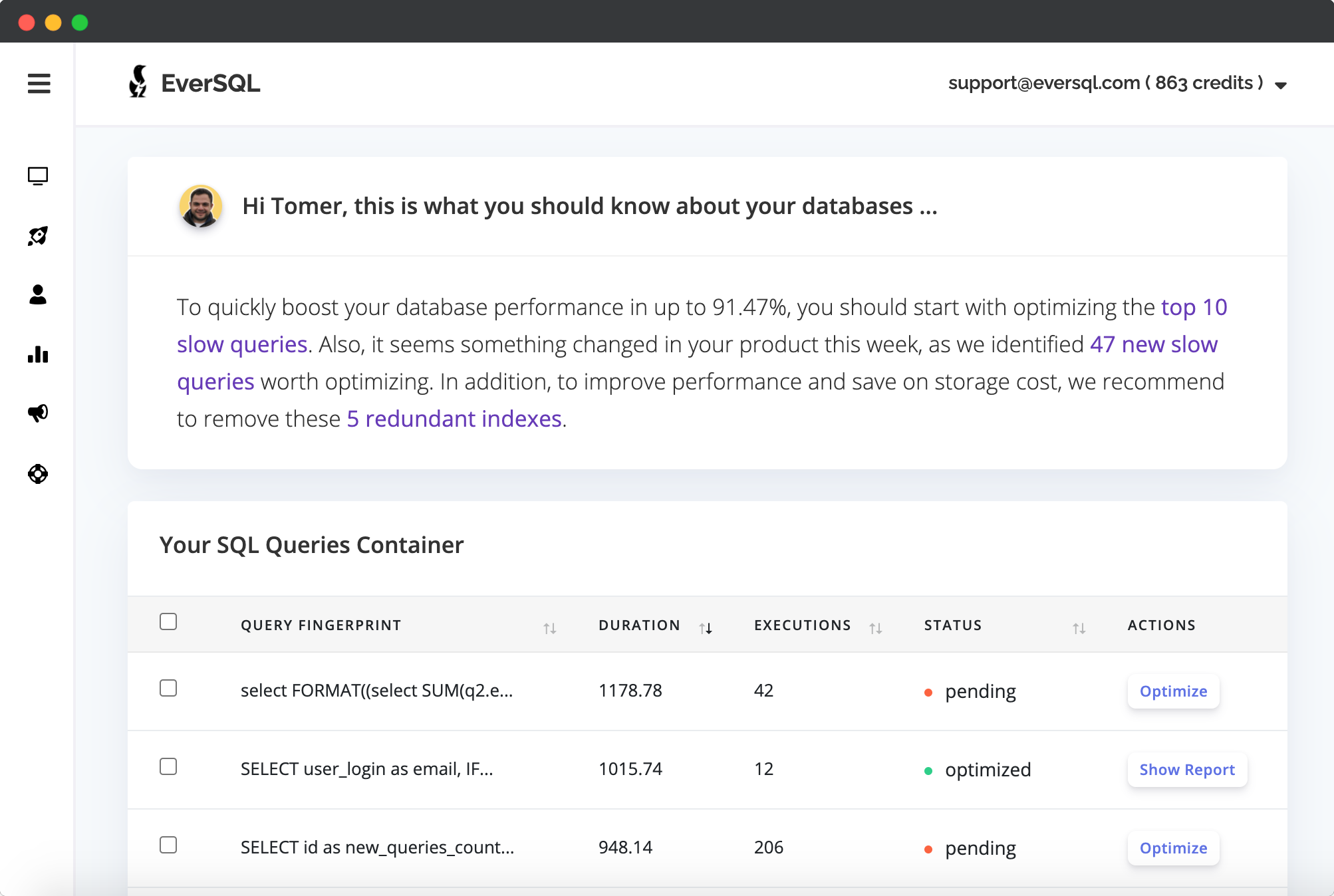 2 months free of the Basic plan, including 1 hour free database performance consulting
This deal is only available for new customers.
Subscribe to Basic
Are you providing consultancy or resources on this tool?
Contact us at experts@joinsecret.com to promote your expertise to our community of startups
Contact us