General information
With Freshcaller, you don't need expensive and cumbersome hardware to manage your phone communications, everything is dematerialized.
Your customer service/support teams, your sales people and all your employees can easily work remotely, overnight, without technical and logistical complexity.
Moreover, Freshcaller's Voicebots can automatically manage certain customer and prospect requests without human intervention thanks to AI.
Secret's take
In a world where remote working and dematerialized services are multiplying, it was time to send telephony to the cloud and facilitate the life of companies and their call centers. Freshcaller has succeeded in dematerializing telephony services and, at the same time, making life easier for the companies that depend on them.
Freshcaller features
Freshcaller features
Simplified number management

Keep your existing phone numbers, buy local or international numbers, use your phone provider or choose one of Freshcaller's partners. Everything is simple and flexible.

Performance monitoring & reporting

Listen to live calls, operate at any time, record calls and track your performance with a personalized dashboard.

Set up and management of call centers

Manage and customize answering machines by time and customer profile, share phone lines, block spams, and all of this from a single solution.

Collaboration & productivity

Easily initiate conference calls to avoid endless call transfers and minimize the risk of escalation when resolving a problem.
Basic deal
Accessible to Unlimited, Premium & Basic members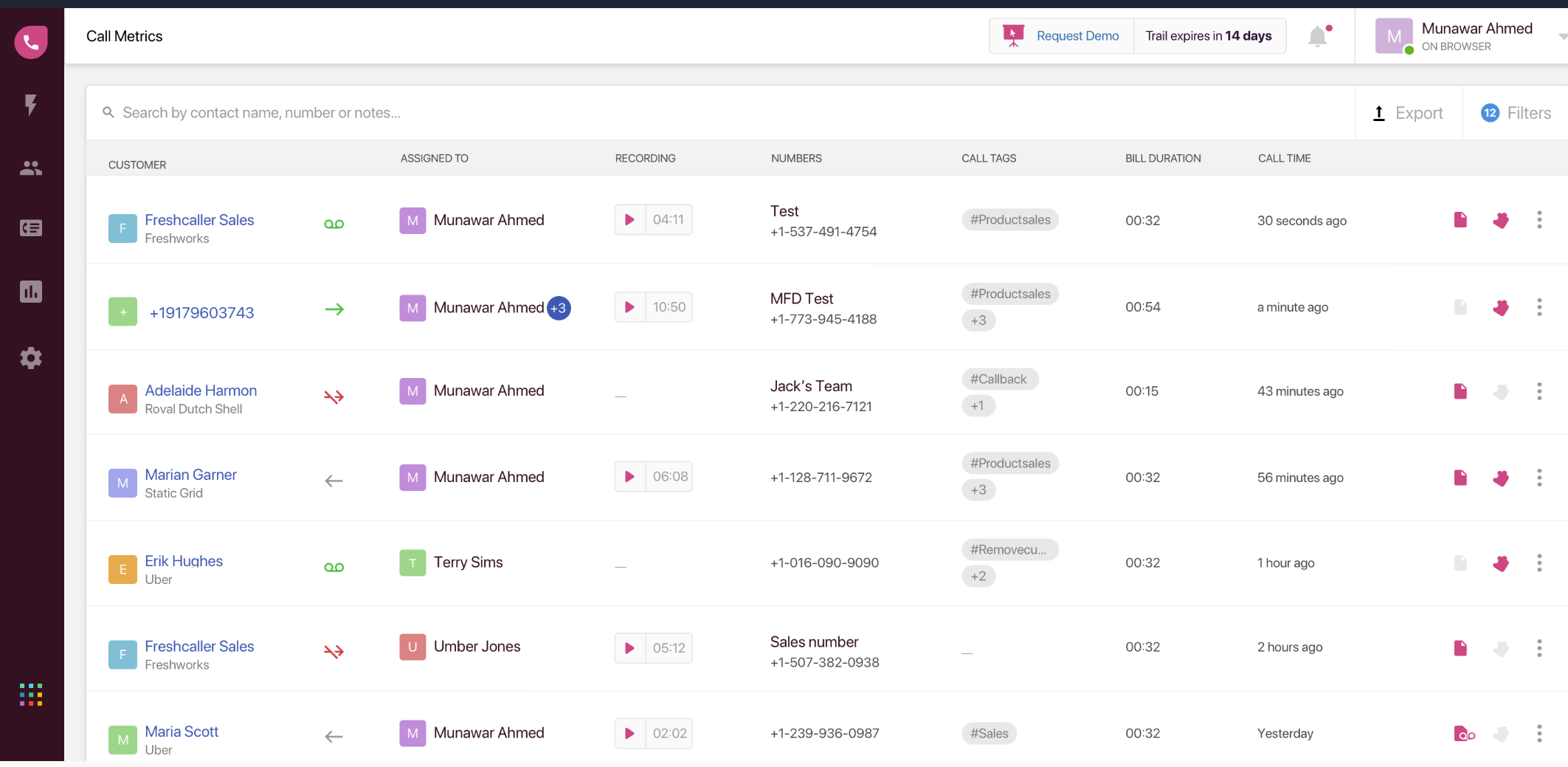 $1,250 credit (credits only apply on the Estate Plan)
Subscribe to Basic
This deal is also available for existing customers. You can add the credits to your account if you're already using this service.
Are you providing consultancy or resources on this tool?
Contact us at experts@joinsecret.com to promote your expertise to our community of startups
Contact us