General information
Freshchat helps you engage and delight your customers wherever they are - web. mobile and social messengers. Messaging is the new way businesses interact with customers.
Turn visitors into leads and leads into deals. Use the combined power of proactive messaging, bots, and Intel to up your lead conversion and acquisition game.
Real growth starts when users find value in your product. Use Freshchat to communicate that value to unlock faster growth. Start turning new sign-ups into active, engaged users.
Proactive customer support done right. With Topics, create multiple chat threads that allow users to start focused conversations.
Integrate Freshchat with the apps you love like Stripe, Salesforce, and Zendesk. Freshchat also now has a comprehensive set of conversation APIs to integrate with any bot service provider.
Freshchat features
The modern live chat software to help you reach your customers
Customer messaging

Engage with your customers on channels they love. Context-driven bots provide instant and precise answers 24/7. Send targeted messages to reach out to customers. Choose from over 33 languages to customize your messenger

Manage conversations

Stay on top of conversations and manage your team efficiently. Auto-assign conversations, create advance rules and assign roles to team members

Powerful insights

Use data to transform your customer experience and team's performance. Get a visual summary of your team's performance in real-time, track productivity metrics, and get team member reports
Basic deal
Accessible to Unlimited, Premium & Basic members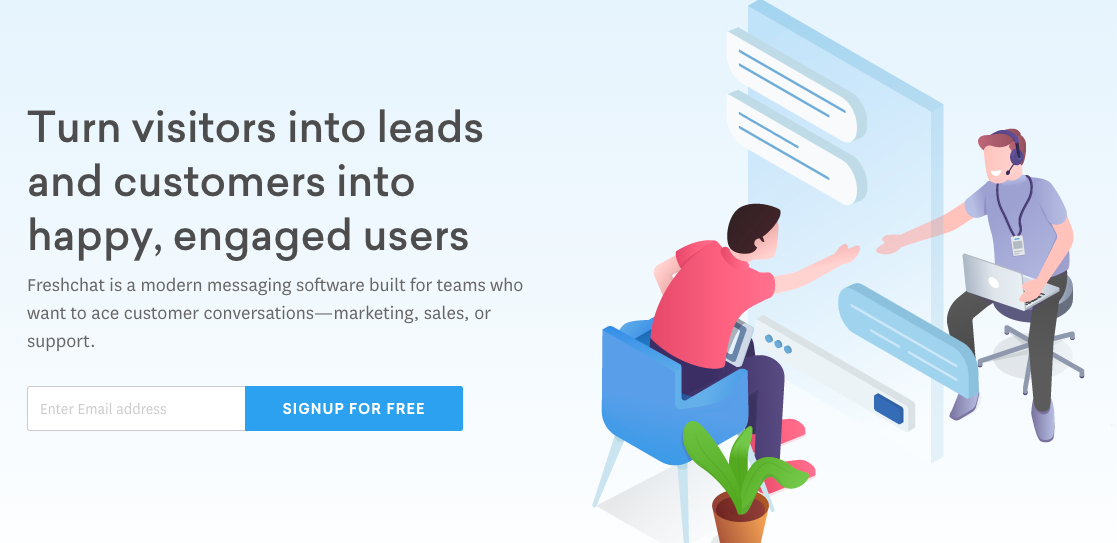 $1,250 credit (credits only apply on the Estate Plan)
This deal is only available for new customers.
Subscribe to Basic
Are you providing consultancy or resources on this tool?
Contact us at experts@joinsecret.com to promote your expertise to our community of startups
Contact us