General information
Freshworks is a sales CRM designed for high-growth, high-velocity sales teams with features such as, built-in phone and email, lead scoring, user behavior tracking and automation, along with other CRM-related features on one platform.
Freshworks is a part of the Freshworks product family, whose flagship product, Freshdesk, is the leading customer support solution with over 100,000 customers world-wide.
Manage leads minus the clutter
Automatically capture your website visitors as sales leads and group them based on their engagement with your website. Assign them to the right salespeople on your team. Reach out to each lead with complete context and an informed call-to-action.
360° customer view
Access customers' social profiles, identify customer touchpoints (website, product, interactions, appointments), and more—from a single screen.
Lead Scoring
Know which sales lead is hot and who's not, using lead scores. Prioritize follow-ups with data-backed insights.
Auto profile enrichment
Bid goodbye to manual data entry! When a lead is added in the sales CRM, their social profile information and photo are automatically updated in their profile.
Territories
Group your sales team by territories. Focus on areas where you're closing more deals, and identify territories with potential business.
Auto lead assignment
In each territory, let the sales CRM automatically assign leads to handpicked salespeople on your team.
Appointments, tasks, notes and files
Schedule appointments with leads and customers; collaborate with your team on tasks. Make quick notes against each contact; manage and share files.
Smartforms (web-to-lead)
When a visitor fills your web form, they're automatically added as a new lead in Freshworks. Plus their profile is auto-enriched with lead score, social media information, and photo.
Basic deal
Accessible to Unlimited, Premium & Basic members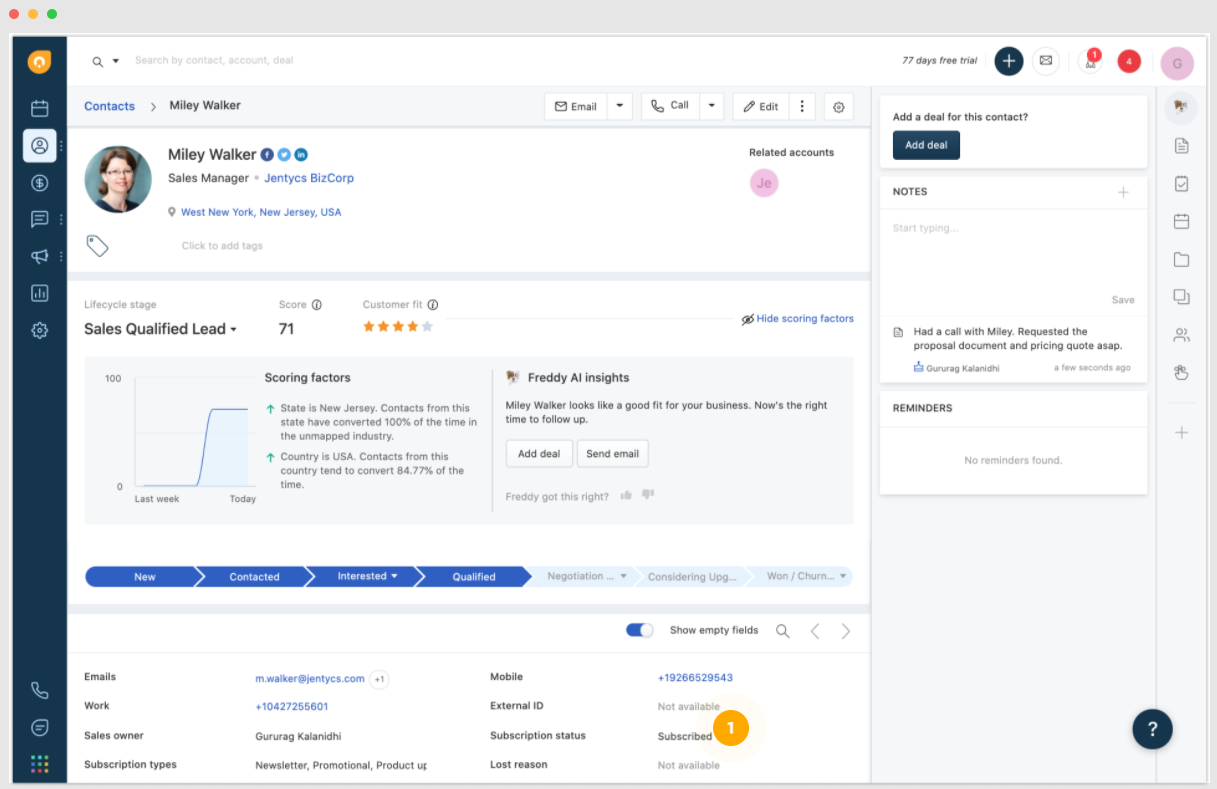 $1,250 in credits (credits only apply on the Pro Plan)
Subscribe to Basic
This deal is also available for existing customers. You can add the credits to your account if you're already using this service.
Are you providing consultancy or resources on this tool?
Contact us at experts@joinsecret.com to promote your expertise to our community of startups
Contact us