General information
Achieved helps you build a sense of belonging among your team, helping people stay inline with your company's objectives and track achievements. Achieved is a simple tool to track Team progress for modern organisations. Forecast your workday, track step by step your achievements & share it with your team. It's the Ideal to keep everyone aligned with business goals. Built with OKR, nomads, remote workers and fast scaling companies in mind.
Daily check-in
Let anyone in your organisation give the ideal level of detail on their daily activities to build awareness, trust and transparency.
Objective tracking
Keep everyone aligned by sharing the same objectives. Go the extra mile and link daily actions and longer-term objectives.
Announcements
Achievements deserve to be shared and celebrated. Allow all members of your organisation to post announcements with colleagues.
Basic deal
Accessible to Unlimited, Premium & Basic members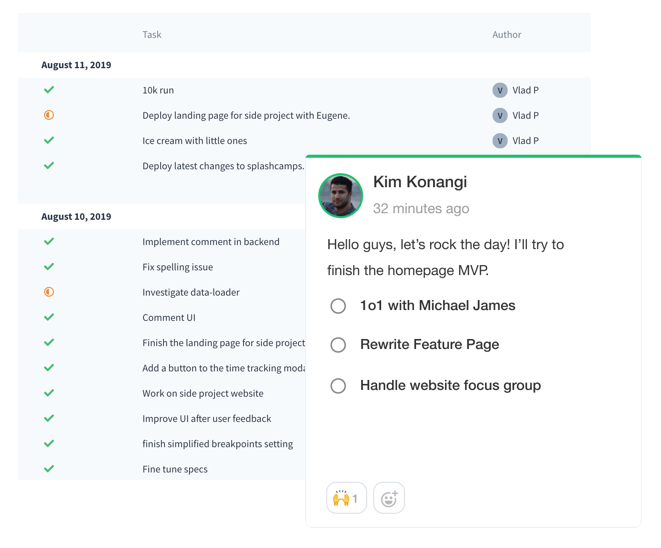 Are you providing consultancy or resources on this tool?
Contact us at experts@joinsecret.com to promote your expertise to our community of startups
Contact us