General information
Harvest is the tool that will help you and your team build and scale a successful digital product. You get access to all your customer's feedback in one platform, and can build roadmaps and products accordingly. You can also define the priorities on your project, so your team always know what they must work on first. This way, your team becomes more efficient, and produces a better and performing product.
Secret's take
Building a great digital product also requires keeping track of your customers need and reviews. With Harvestr, your product never stops progressing: organize roadmaps according to customer feedback and create the right products to improve their satisfaction.
Harvestr features
Build the product your customers want
Acces all your customer's feedback

Track all your customer feedback in one place to understand which features you should build.

Prioritize decisions

With customer and business data, organize the priority elements your team has to focus on.

Build the right roadmaps

Collaborate with your team on product roadmaps and give access to the right information.

Keep your customers up to date on your news

Inform customers of your product news so they can try them.
Basic deal
Accessible to Unlimited, Premium & Basic members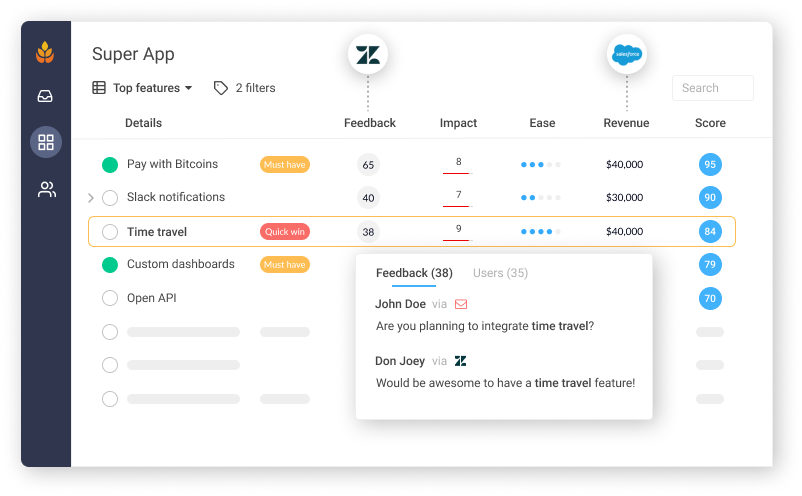 Exclusive free forever plan
This deal is only available for new customers.
Subscribe to Basic
Are you providing consultancy or resources on this tool?
Contact us at experts@joinsecret.com to promote your expertise to our community of startups
Contact us