General information
Annotation and Video Feedbacks
With the Howuku feedback widget, your visitors can quickly leave you meaningful visual feedback either with a screenshot or video recording with voice and cam. Customize your feedback widget to follow the theme of your website.
Unlimited Visitors Recording
You can't optimize what you don't know. It is important to learn how your visitors use your website in order to optimize and help them see value in your product, with always-on recording and no snapshot or sampling of your visitors. GDPR compliant and all the sensitive data were all censored before sending over to the Howuku server.
Visualize User Behavior With Heatmaps
Heatmap is one of the easiest ways to visualize your visitors' engagement and behavior. Eliminate guesswork on your website and see real visitors' interaction and patterns in the form of a heatmap. You will have the ability to filter & segment your heatmap traffic and visualize data insight.
Improve Conversion With A/B Split Testing
A/B testing lets you know what words, phrases, images, videos, testimonials, and other elements work best for your conversion. Even the simplest change can impact your product conversion rates. Define your goal to a successful conversion, and Howuku will populate your result with a mathematically calculated statistical significant indication.
Free deal
Accessible to all for free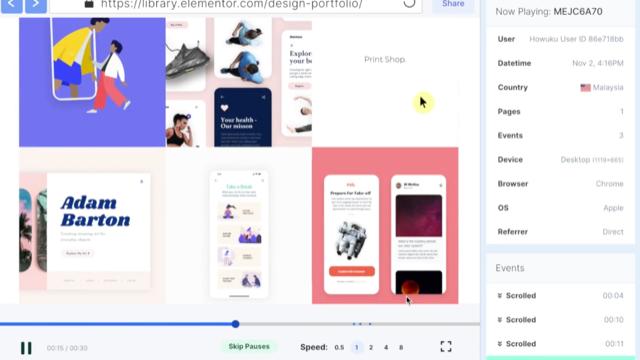 50% off for 12 months
Get Access
This deal is only available for new customers.
Are you providing consultancy or resources on this tool?
Contact us at experts@joinsecret.com to promote your expertise to our community of startups
Contact us