General information
Internxt Drive is a zero-knowledge file storage service that's based on absolute privacy and uncompromising security. Our cloud is secure and decentralized since we use blockchain technology so people's data and files will be fully encrypted, therefore they will be totally safe since we will not be able to know the content of them because the files are fragmented and distributed to different nodes that we have in the network.We have a desktop app and mobile app and they are compatible with all devices. -Uploaded files are client-side encrypted and then fragmented into small pieces. -A functional and intuitive interface with a variety of different customizations and features, such as encrypted file sharing.
Internxt features
Internxt Drive & Internxt Photos

File-sharing: You will be able to share the files you select through a link
Basic deal
Accessible to Unlimited, Premium & Basic members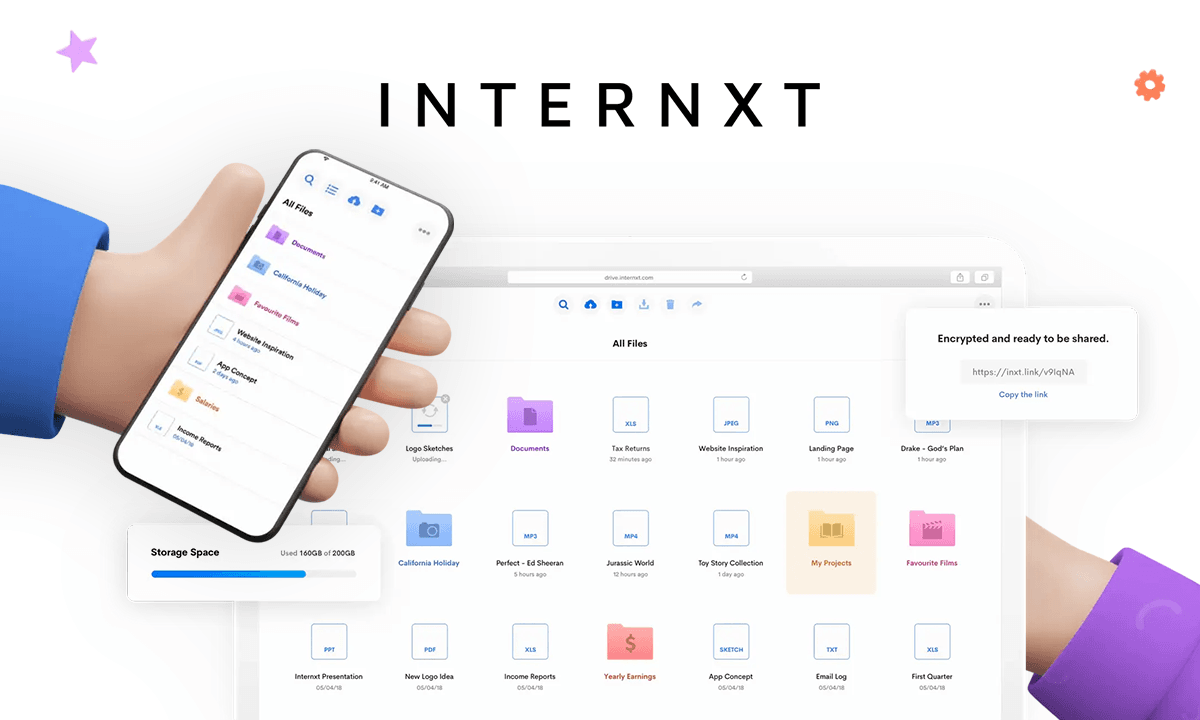 100% off for the 2TB plan during 1 year
Subscribe to Basic
This deal is only available for new customers.
Are you providing consultancy or resources on this tool?
Contact us at experts@joinsecret.com to promote your expertise to our community of startups
Contact us