General information
The digital product design platform powering the world's best user experiences. InVision is the Digital Product Design platform used to make the world's best customer experiences. We provide design tools and educational resources for teams to navigate every stage of the product design process, from ideation to development. Today, more than 5 million people use InVision to create a repeatable and streamlined design workflow; rapidly design and prototype products before writing code, and collaborate across their entire organization. That includes 100 percent of the Fortune 100, and organizations like Airbnb, Amazon, HBO, Netflix, Nike, Slack, Starbucks and Uber, who are now able to design better products, faster.
--
The world's most powerful screen design tool
Create rich interactive prototypes.
Seamlessly communicate, gather feedback, and move projects forward.
Explore your team's best ideas on a digital whiteboard.
Beautifully collect and present designs, inspiration, and more.
Magically better handoffs from design to development.
Basic deal
Accessible to Unlimited, Premium & Basic members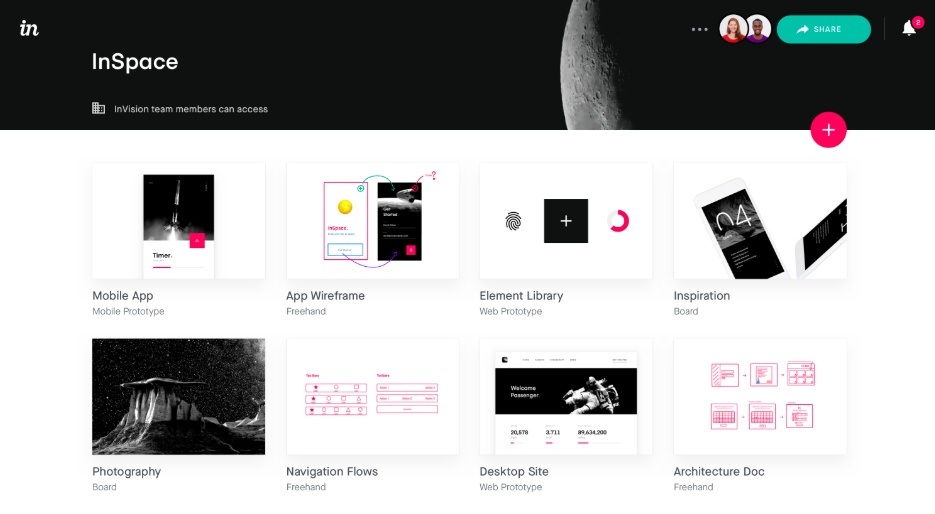 6 months free on Starter plan
Subscribe to Basic
This deal is only available for new customers.
Are you providing consultancy or resources on this tool?
Contact us at experts@joinsecret.com to promote your expertise to our community of startups
Contact us