General information
iPaidThat is a SaaS software for startup founders and financial managers. It collects automatically through bots their invoices, scan receipts, issue invoices, manage employee expenses and get an insight of their finance balance. iPaidThat automatically classifies all your invoices from: your professional mailboxes, your customer areas (Adobe, Free, Amazon etc ...), your desktop scanner, your collaborative platforms (Slack ...). When traveling, add your receipts by taking a simple photo with our mobile application. Manage your expense reports and reimbursements for your employees and associates. iPaidThat compares the imported invoices with your bank statements and informs you in case of a missing invoice. Classify your transactions by suppliers, customers and by categories. Track your charges and income thanks to our reports: collected and deductible VAT, cash, accounting flow report ... iPaidThat offers an invoice editor that allows you to personalize your sales documents (quotes, credit notes, invoices ...) image of your business. Everything is automated to simplify your internal management: automatic calculation of amounts and VAT, addition of mandatory information, monitoring of arrears
--
Automatic Invoice Collection
iPaidThat automatically collects and classifies all your invoices from: your professional mailboxes, your customer spaces (Adobe, Free, Amazon etc...), your office scanner, your collaborative platforms (Slack...)
Bank Reconciliation and Cashflow Monitoring
iPaidThat compares the imported invoices with your bank statements and informs you if there is a missing invoice. Classify your transactions by provider, customer and categories. Follow your expenses and income thanks to our reports: VAT collected and deductible, cash flow, accounting flow report...
Mobile Application for Business Expenses
On the go, add your receipts by taking a simple photo with our mobile application. Manage your business expenses and reimbursements for your employees and associates.
Invoice Editor
PaidThat offers an invoice editor that allows you to customize your sales documents (quotation, credit notes, invoices, etc.) to reflect your company's image. All this is automated to simplify your internal management: automatic calculation of amounts and VAT, additions of mandatory information, follow-up of unpaid invoices
Basic deal
Accessible to Unlimited, Premium & Basic members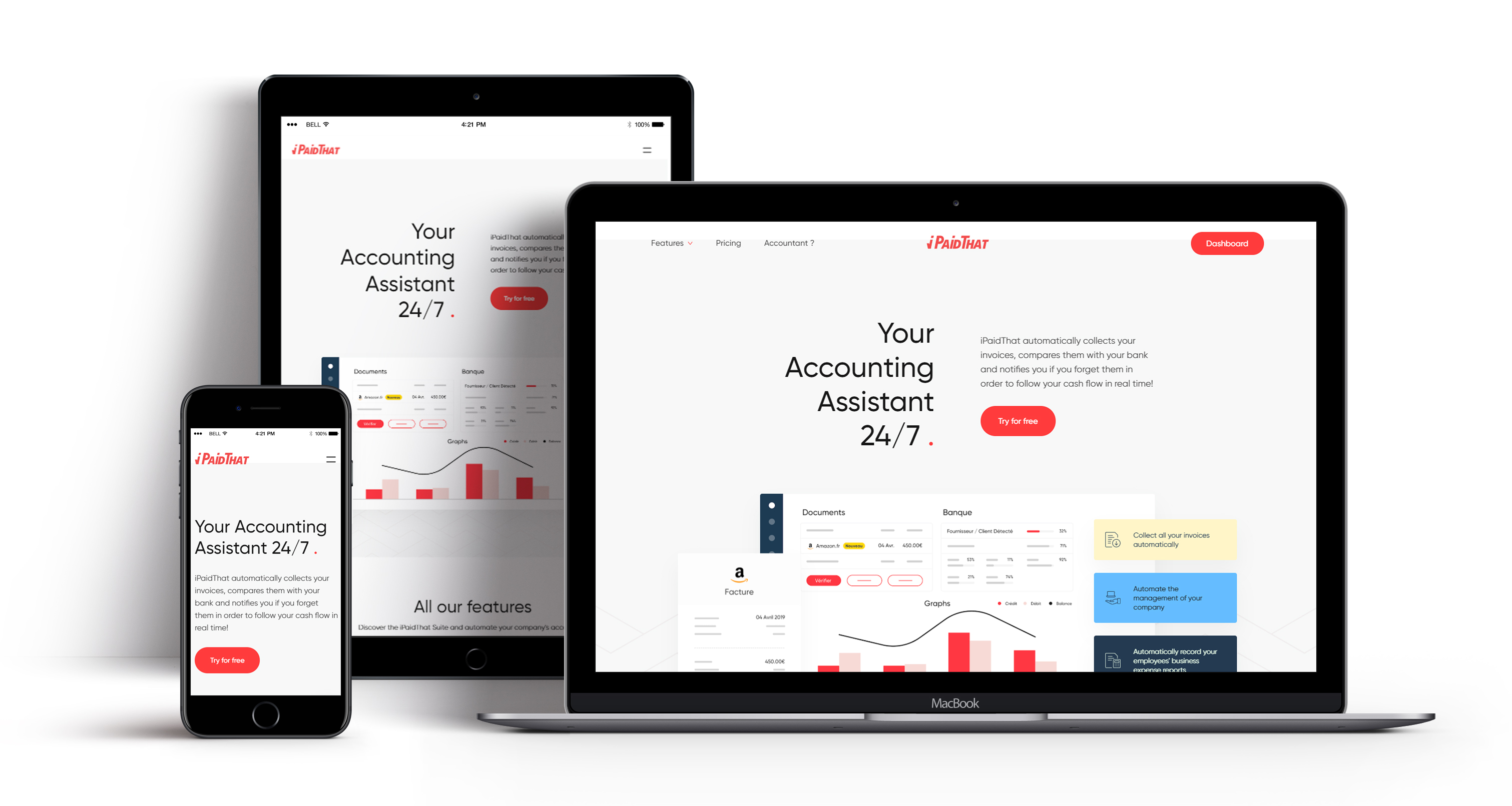 3 months free on any plan
Subscribe to Basic
This deal is only available for new customers.
Are you providing consultancy or resources on this tool?
Contact us at experts@joinsecret.com to promote your expertise to our community of startups
Contact us