General information
Perform Automated & Live Interactive Cross Browser Testing on Cloud. Trusted by over 100,000+ developers and testers worldwide, LambdaTest is the fastest growing testing cloud platform. Build for the people passionate about software quality, LambdaTest allows developers and tester to perform both automated and manual cross browser testing on 2000+ different browser configurations. You can perform live interactive manual cross browser testing or run end to end selenium automation tests on a scalable and reliable cloud infrastructure online. LambdaTest platform is build from the ground up to help in precise debugging of browser compatibility issues on both desktop and mobile browsers. In addition you can Drastically cut down your build times by running your automated test scripts in parallel on our reliable secure and scalable online selenium grid. You no longer need to compromise with browser test coverage and at the same time can improve test build execution times.
Key Features
- Automated browser testing on latest desktop and mobile browsers
- Manual browser compatibility testing on 2000+ browsers & OS
- Fastest screenshot testing
- One click bug logging
Basic deal
Accessible to Unlimited, Premium & Basic members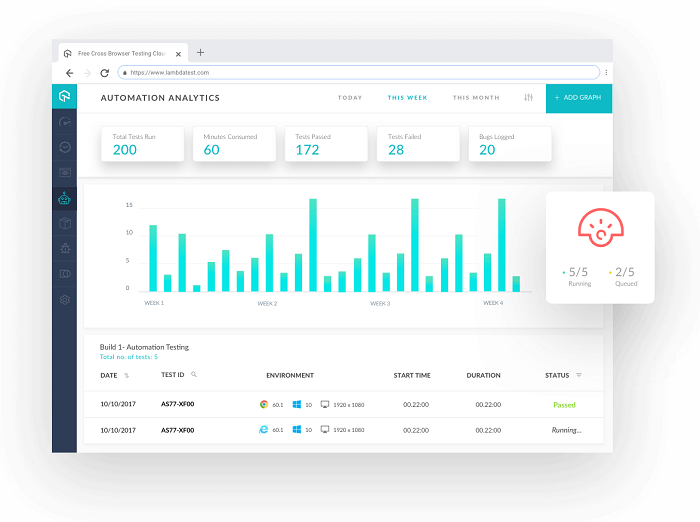 30% off any annual subscription plan
This deal is only available for new customers.
Subscribe to Basic
Are you providing consultancy or resources on this tool?
Contact us at experts@joinsecret.com to promote your expertise to our community of startups
Contact us