General information
LimeCall is a sales enablement platform with features such as click to call, live call back, call tracking and smart lead routing to the right team members.
With over 40+ features, this is the only widget your b2b product needs to offer an modern customer experience to increase conversions. You can limecall in multiple ways:
• As a lead generation widget > allows visitors to call your team or book meetings instantly from your web site
• As a lead qualification tool > allows only qualified leads to call or book meetings based on your teams live calendar availability
• As a second number - buy and assign phone numbers to your team and use the numbers on your website
• As a call tracking tool - assign unique numbers for each campaign or use a unique number on your site to identify your source traffic on sales calls
• As a booking software - Calendly+Live phone calls = LimeCall > No more missed calls or missed meetings as limecall automatically retries phone calls and connects over sms with reminders
• As lead management - Receive calls on your browser / mobile app / mobile phone or any landline across the globe from your website
Free deal
Accessible to all for free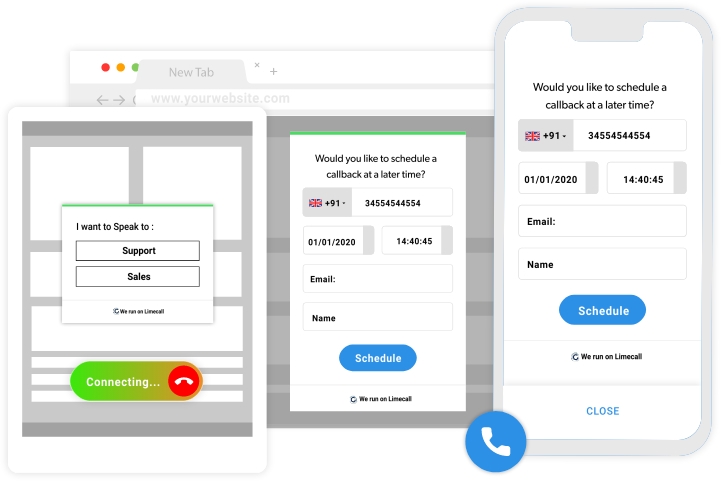 50% off for 1 year
Get Access
This deal is only available for new customers.
Are you providing consultancy or resources on this tool?
Contact us at experts@joinsecret.com to promote your expertise to our community of startups
Contact us