General information
LiveAgent boasts the fastest live chat widget on the market and is the most reviewed and #1 rated help desk software for SMB in 2020. Join companies like BMW, Yamaha, Huawei and Oxford University in providing world-class customer service. We offer businesses a fully-featured help desk software that helps them bring personalization to their customer interactions with an all-in-one solution. Our aim is to help them streamline all of their communication channels into a single tool. Discover over 175+ help desk features and 40+ integrations.
--
LiveAgent harnesses the power of an omnichannel universal inbox, real-time live chat, built-in call center, and a robust customer service portal. Personalize your communication by taking advantage of our customer segmentation, automation, built-in CRM, a powerful analytics package as well as our customer knowledge base.
Universal inbox
It's like a smarter version of your regular email inbox. Emails, real-time chats, calls, Facebook & Twitter tickets, forum posts, suggestions… It's all there, accessible and manageable from one place.
Real-time live chat
Talk to your customers in real-time and solve their issues quicker. Prepare your anwers while they are typing their question thanks to real-time typing view. Surprise them with lightning speed follow-ups.
Call center included!
There is no need to ever rely on an external call center solution as LiveAgent has everything built-in. Simply plug in your number, start talking to your customers and utilize the power of voice!
Multi-lingual support
LiveAgent is partly / fully translated (depends on the specific language) into more than 40 languages to make it as approachable as possible. Stay closer to your local customers with the right help desk tool. Haben Sie Fragen?
Free mobile apps
We understand how important it is to provide customer support even on the go. That is why we have built native apps for both iOS and Android to satisfy your needs. Download them completely for free and stay in touch with your customers outside of the office.
Basic deal
Accessible to Unlimited, Premium & Basic members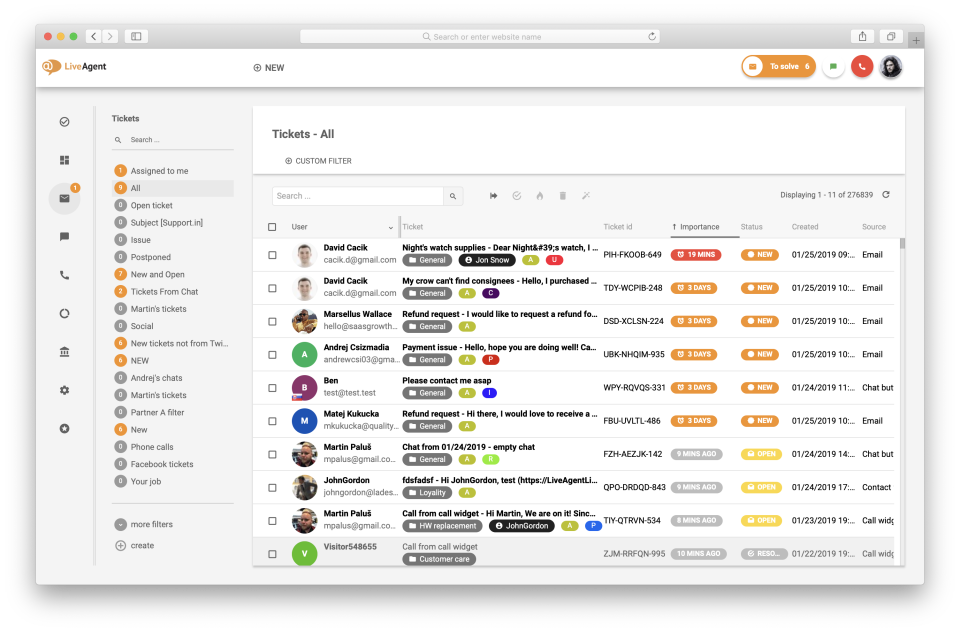 $120 credits on any plan
Subscribe to Basic
This deal is only available for new customers.
Are you providing consultancy or resources on this tool?
Contact us at experts@joinsecret.com to promote your expertise to our community of startups
Contact us